Gochujang Gluten Free
A multi-purpose, gluten-free fermented red pepper paste with the perfect combination of sweet, savory and spicy. Can be used to marinate meat, mixed into stews and used as a hot dipping sauce for Bibimbap and other dishes.
Package Size: 250g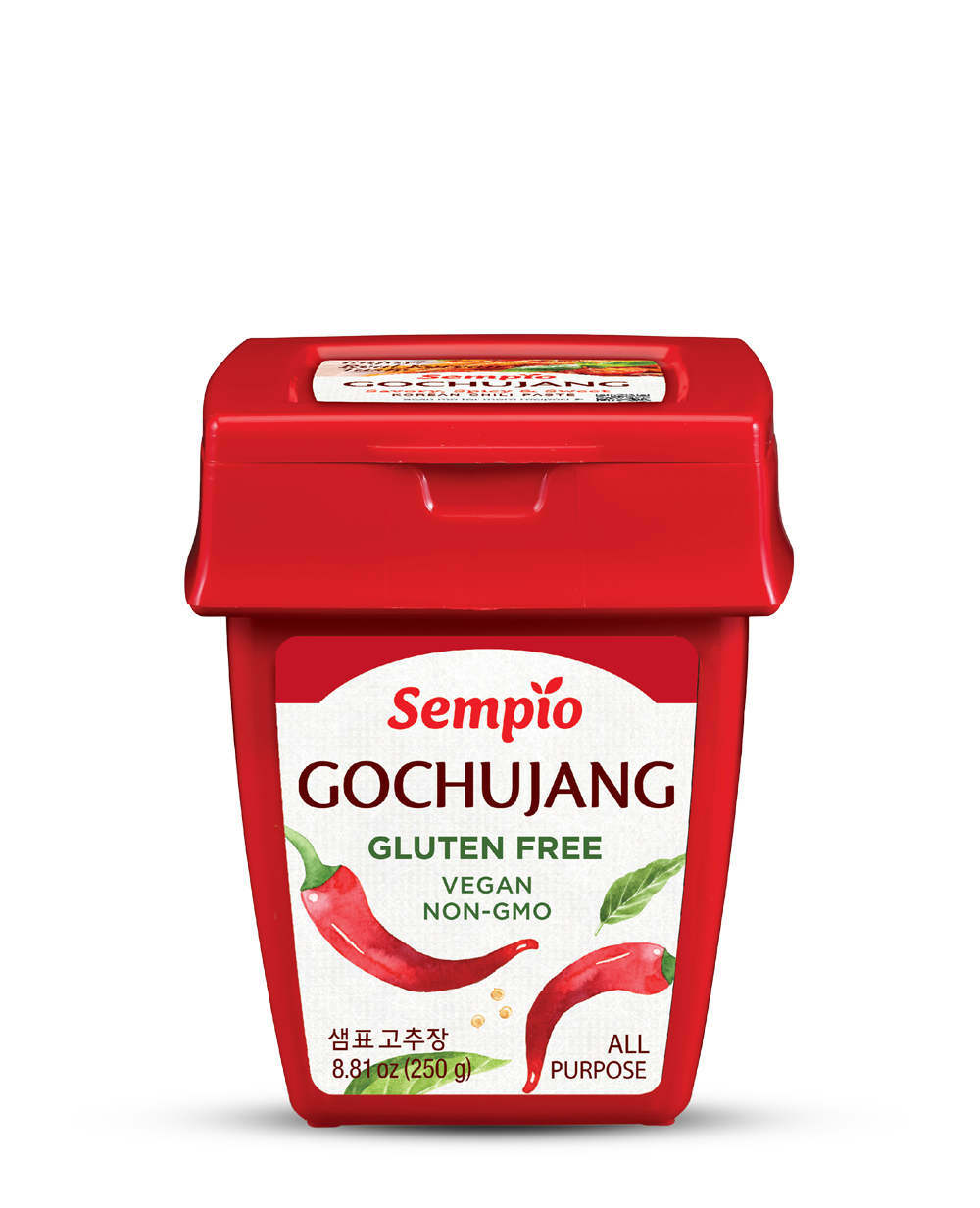 Ingredients
Fermented rice paste (rice, water, salt, koji-starter), fermented rice syrup, water, hot pepper powder, alcohol, salt, yeast extract, soybean essence, rice powder, onion powder, carrot powder, concentrated garlic juice
Product Info
Nutrition Info
Product Features:
VEGAN / NON-GMO. It is a quick and easy way to add a spicy Korean flavor to your dishes, giving them an exquisitely distinct touch. Great for stir-frying, dipping, marinating and a welcome addition to any food you want to spice up.
Expiration Info:
18 months
Product Certification:
Safe Quality Food (SQF) Certification
Amount Per Serving:
Calories 60
Total Fat:
0g (0%), Saturated Fat 0g (0%) / Trans Fat 0g
Total Carbohydrate:
13g (5%) / Dietary Fiber 1g (4%) / Sugars 8g (16%)