Bibimbap with Gochujang Lemon Sauce
A sweet, spicy and tangy sauce that's fantastic on bibimbap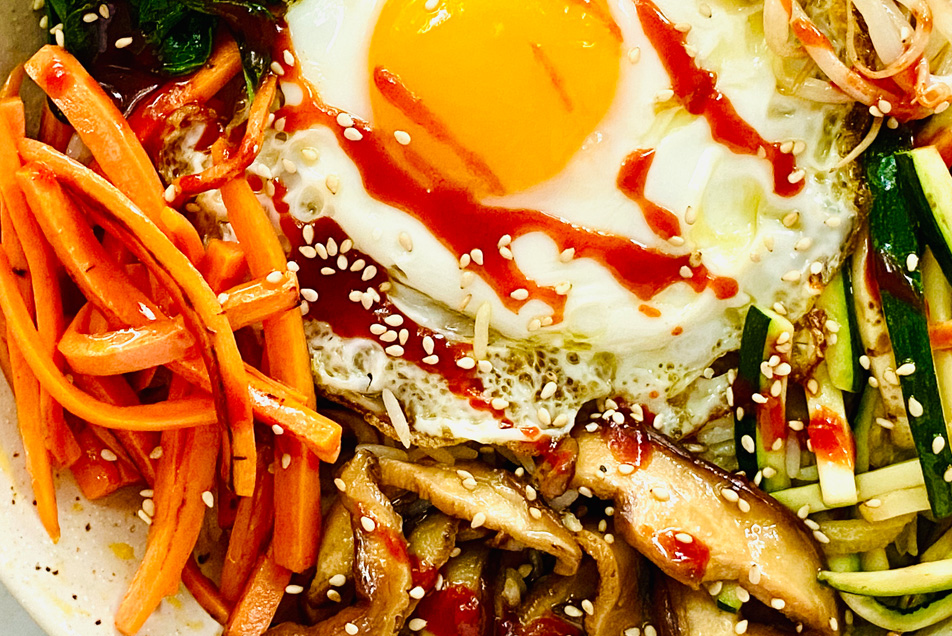 Ingredients (serves 2)
2 cups cooked rice
1 carrot, cut into thin strips
1/2 courgette, cut into thin strips
50g shiitake mushroom, sliced
70g beansprouts, rinsed
30g spinach leaves
2 eggs
1 tbsp oil
2 tbsp Sempio Gochujang with Lemon
Sesame seeds (optional)
How to make it
Place hot cooked rice in two serving bowls.

In a pan over high heat, add oil and sauté the vegetables, starting with the carrot, shiitake mushroom, courgette and then the beansprouts. Turn off the heat and add the spinach leaves just to wilt them.

Place the sautéed vegetables towards the edge of each bowl of rice, leaving a space in the middle.

Fry the eggs sunny-side-up and place in the middle of each bowl.

Sprinkle on some sesame seeds and drizzle with Sempio Gochujang with Lemon to taste.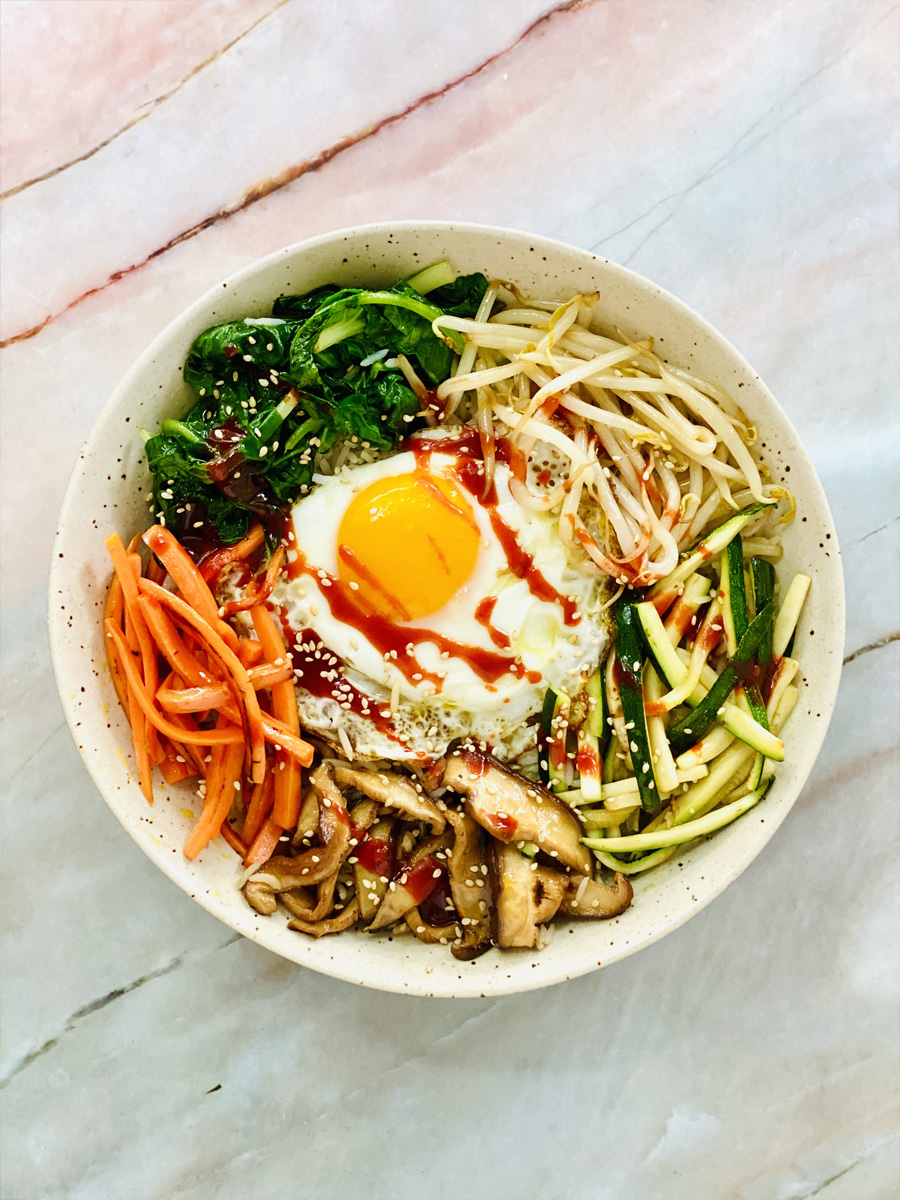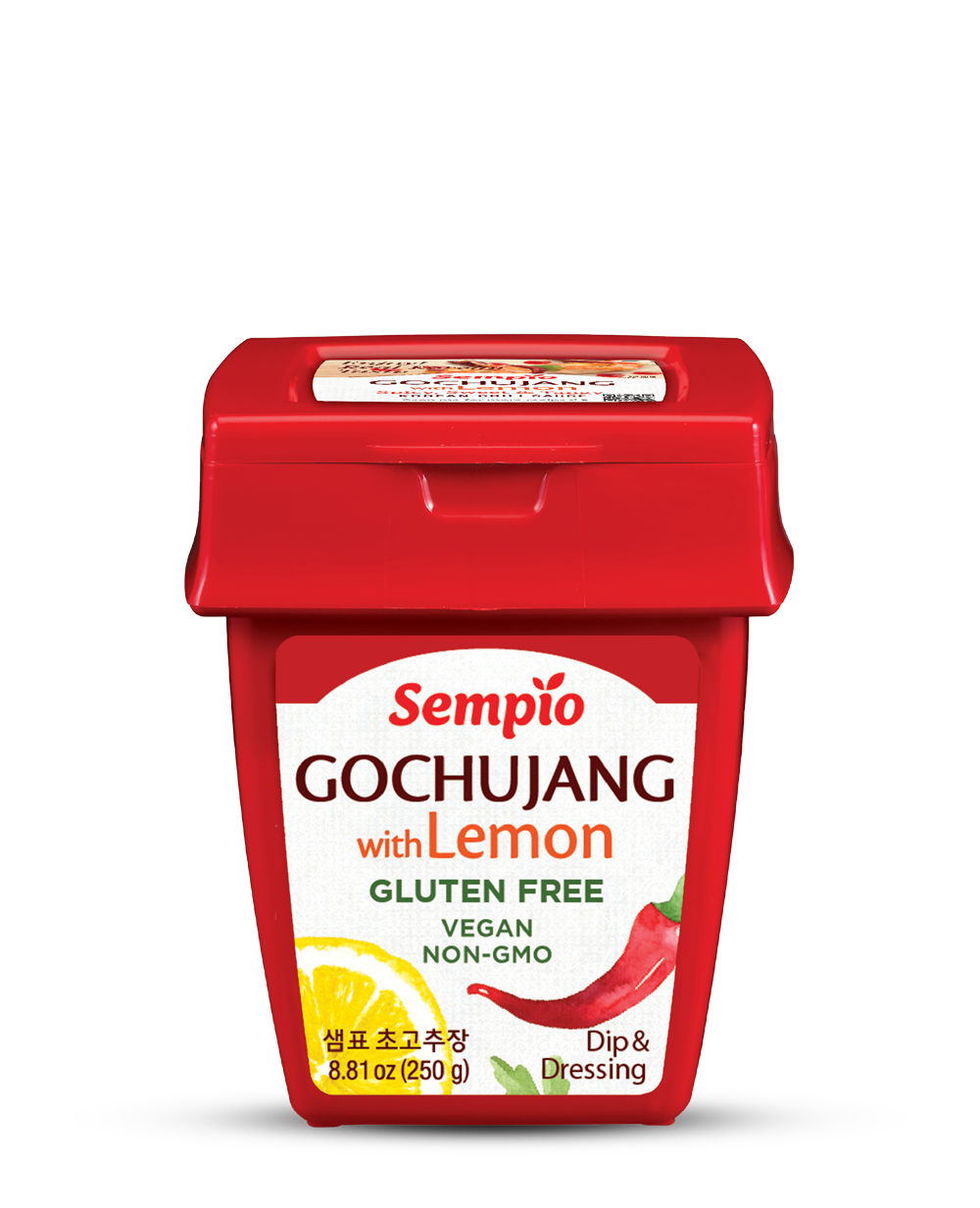 Gochujang with Lemon
A multi-purpose, gluten-free fermented red pepper paste with lemon that delivers the perfect combination of sweetness, savoriness, and spiciness. Can be used to marinate meat, mixed into stews and used as a hot dipping sauce for Bibimbap and other dishes.