A creamy, spicy pasta recipe that's perfect for weeknight cooking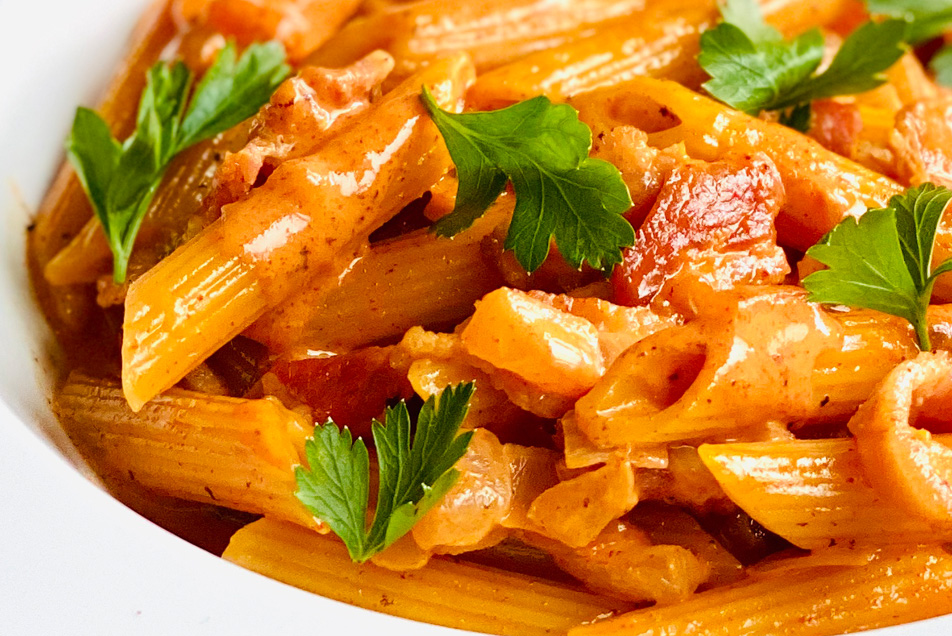 Ingredients (serves 2)
2 slices (approx 80g) bacon, cut into strips
1/4 (approx 50g) onion, chopped
120g penne pasta, cooked
1/2 cup (approx 120g) cream
2 tbsp Sempio Gochujang Gluten Free
Parsley (optional)
How to make it
Add bacon and onion to a frying pan, sauté for 5 mins over medium heat.

Add cooked pasta to the pan, stir-in cream and Sempio Gochujang Gluten Free and cook for 1 more min.

Sprinkle some parsley (optional).
Tip
Use the same creamy Sempio Gochujang sauce over white rice, baked potatoes or grilled chicken.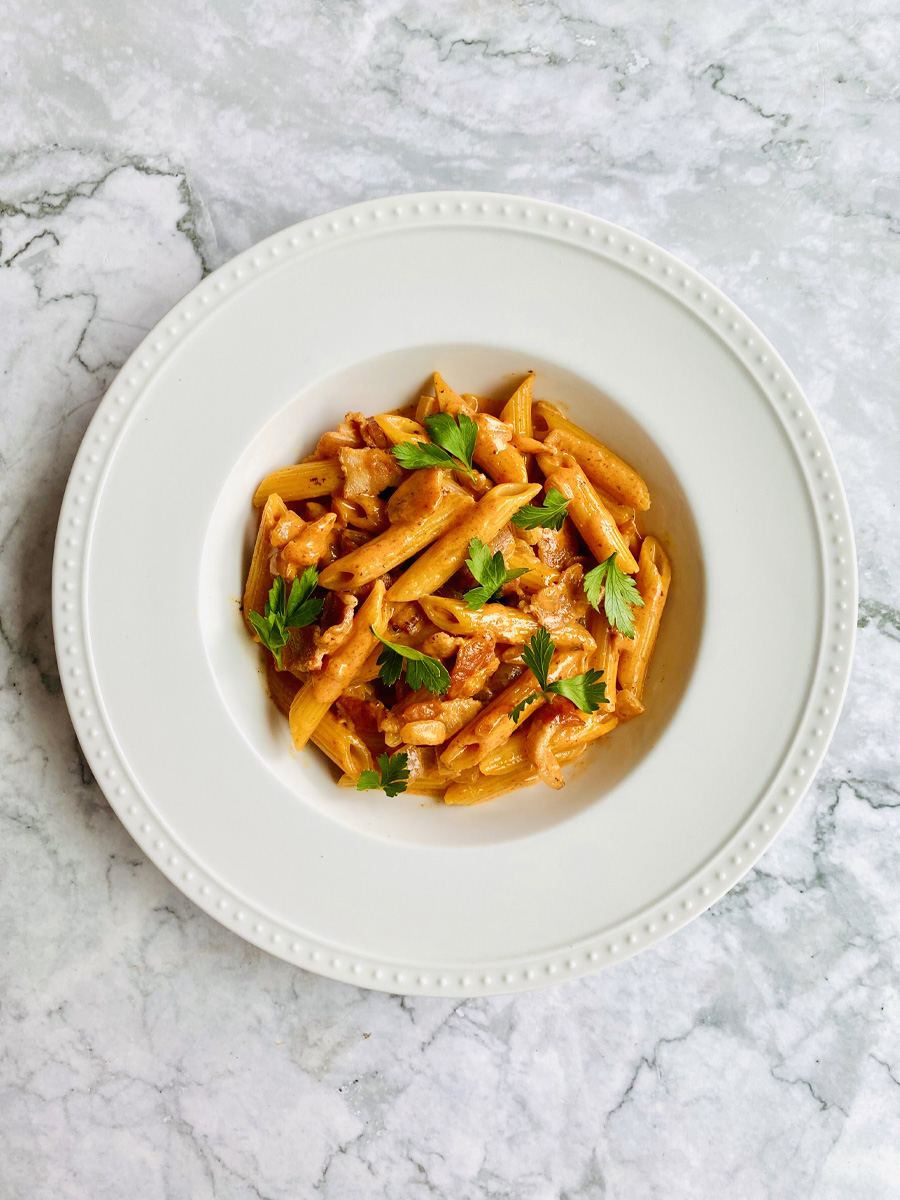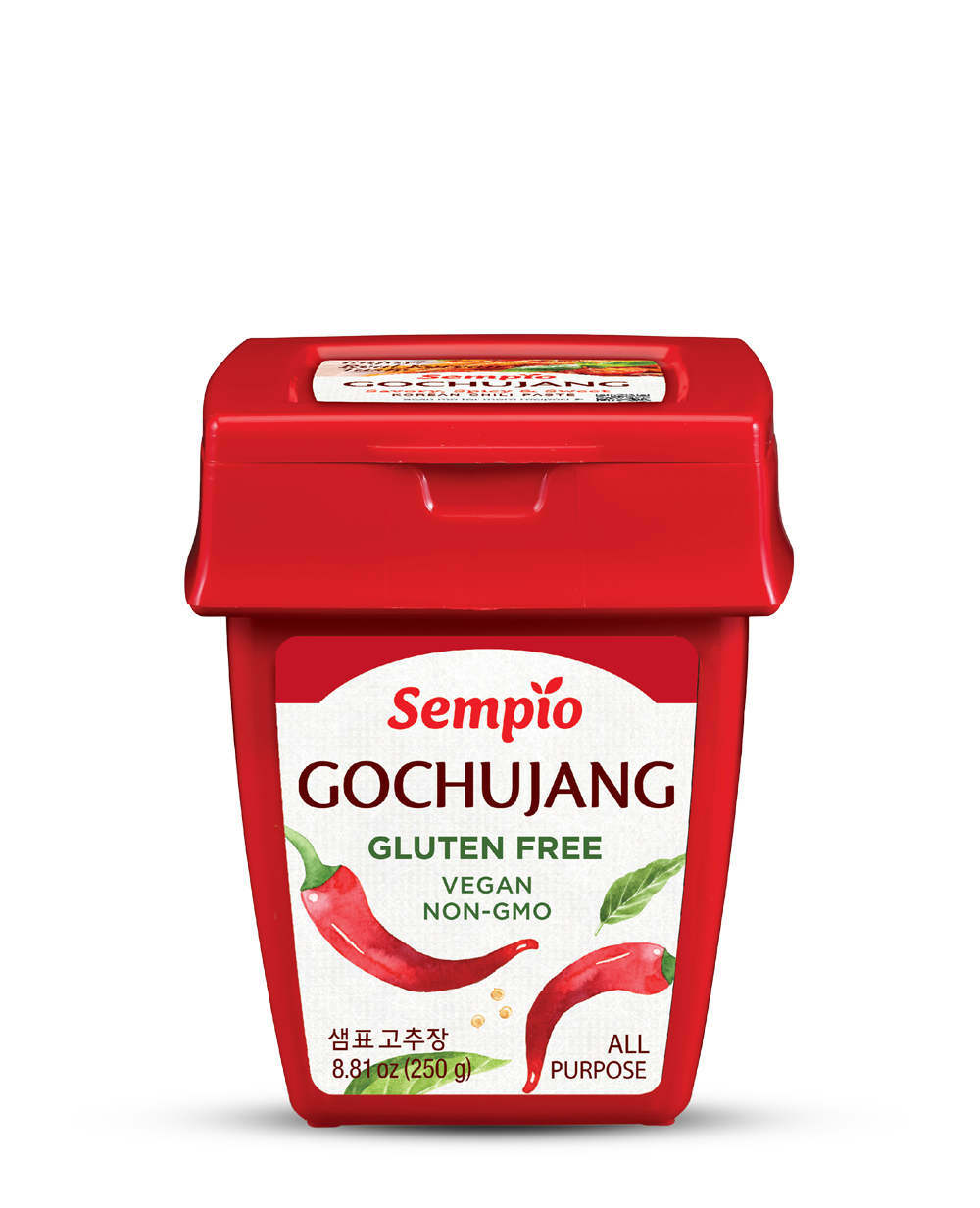 Gochujang Gluten Free
A multi-purpose, gluten-free fermented red pepper paste with the perfect combination of sweet, savory and spicy. Can be used to marinate meat, mixed into stews and used as a hot dipping sauce for Bibimbap and other dishes.