A nutty, umami flavor that will have you scraping the bowl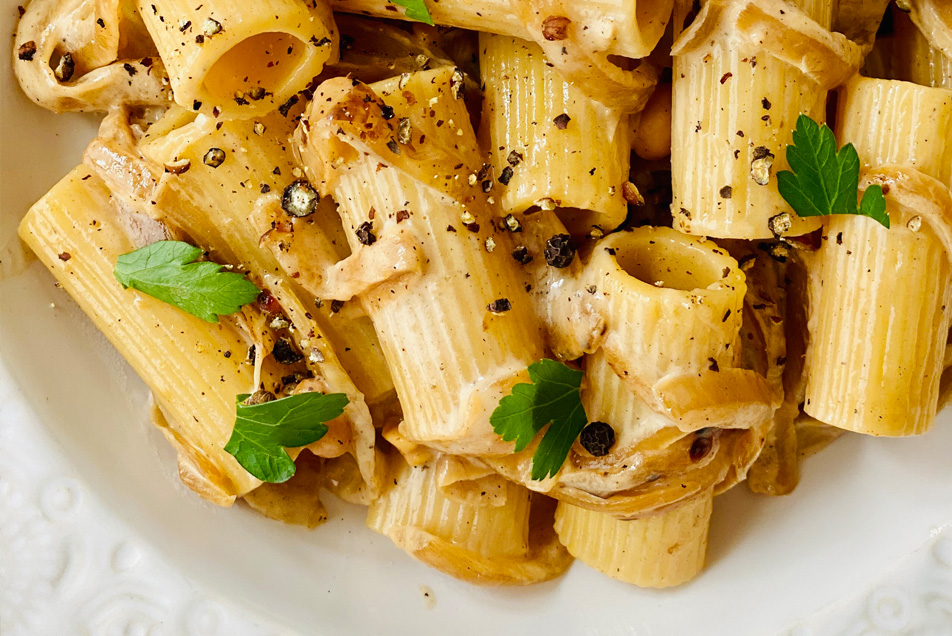 Ingredients (serves 2)
170g pasta (penne or rigatoni)
½ onion, sliced
1 tbsp butter
120ml heavy cream
60ml chicken broth
1 tbsp Sempio Doenjang
Salt and crushed black pepper
How to make it
Cook pasta according to package instructions and drain.

While pasta is cooking, combine butter, onion and a pinch of salt and stir fry for about 10 minutes in a pan over medium-high heat. Add a few drops of water whenever onions are drying out.

Once onions are caramelized, add cream, chicken broth and Sempio Doenjang. Cook for 3 mins until mixture begins to thicken.

Add cooked pasta to the pan and leave to simmer for a minute. Stir well. Let it rest for 1 min and serve topped with freshly crushed black pepper and some fresh herbs (optional).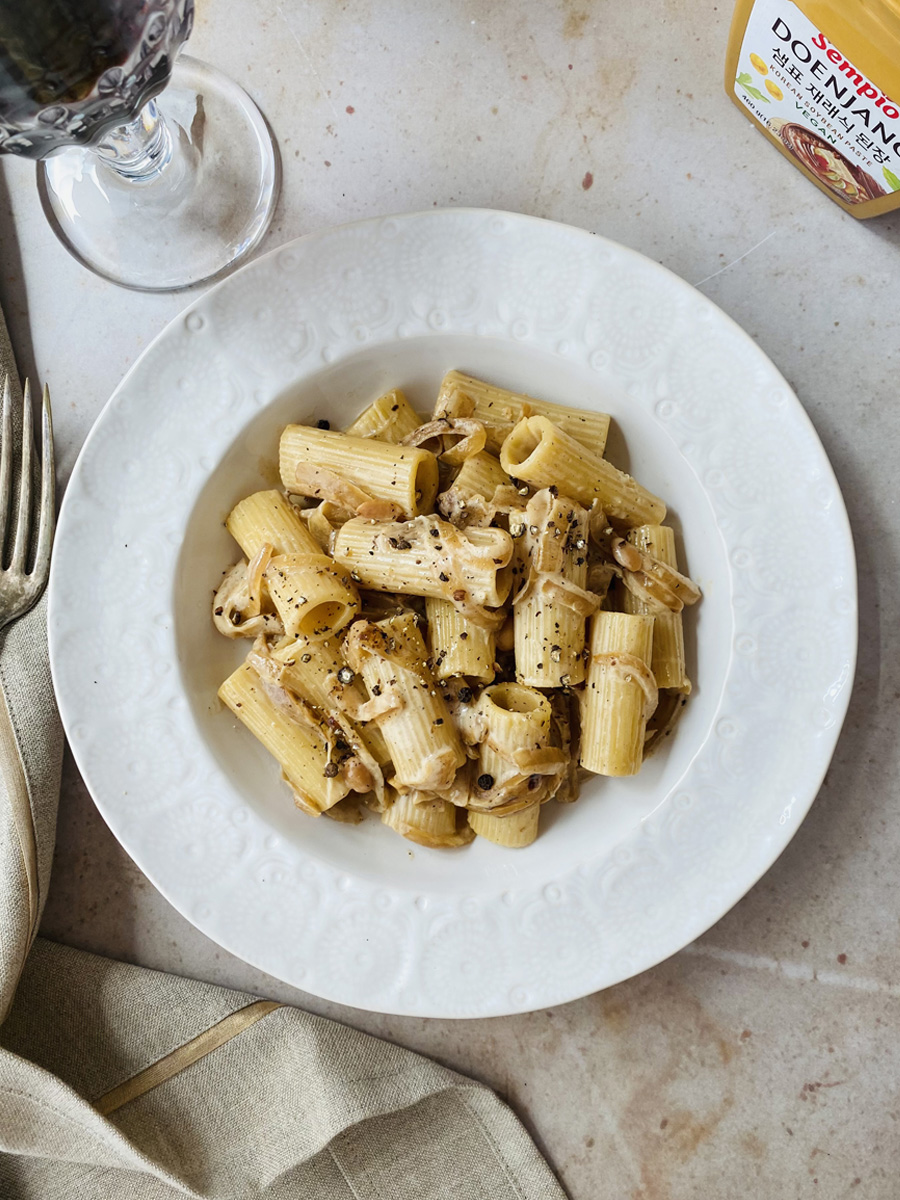 Doenjang
Traditional fermented soybean paste made entirely of soybean and brine. Most widely used in soups and stews to deliver a rich and savoury taste.