This Korean stir-fried chicken dish is spicy and sweet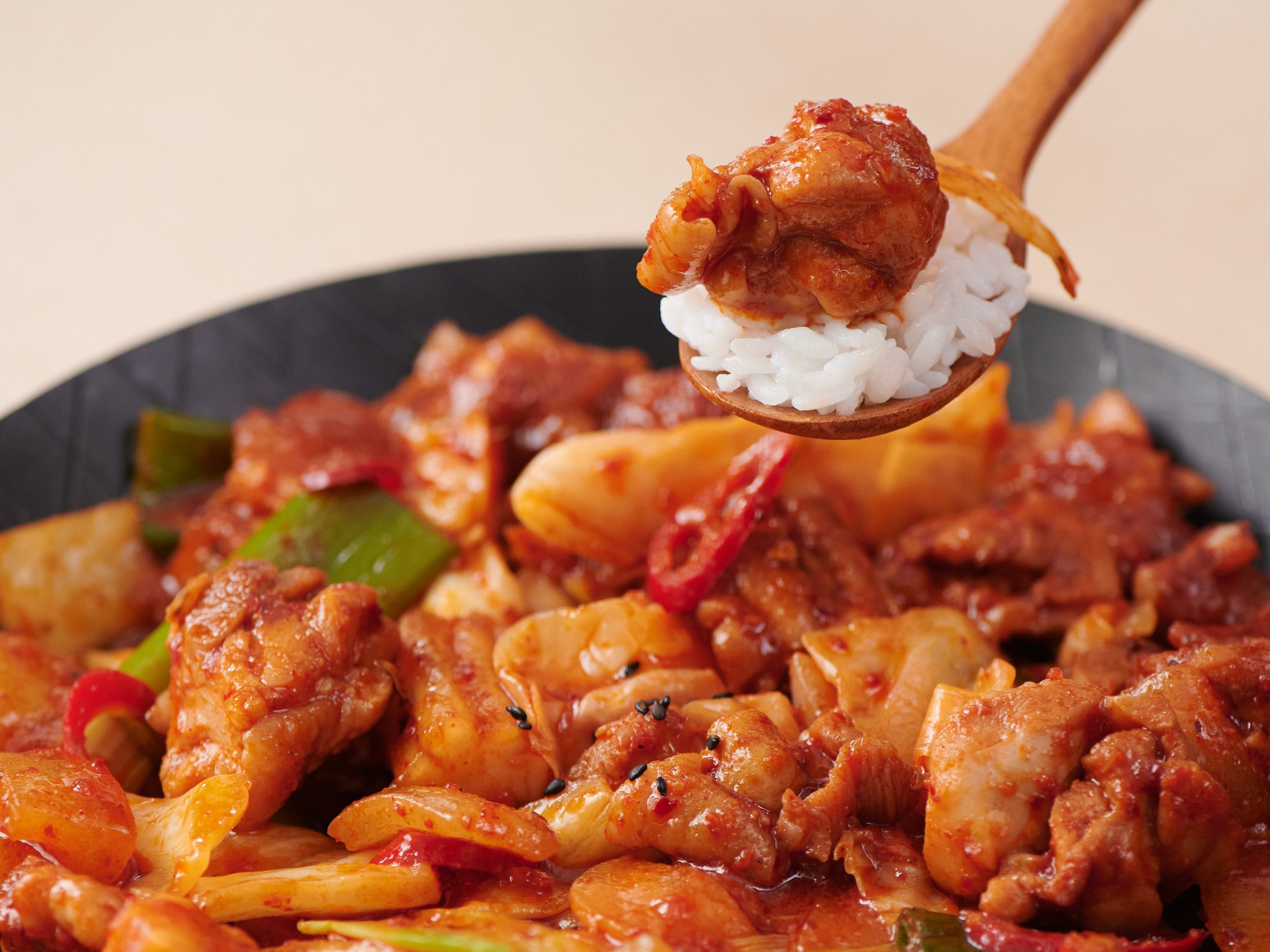 Ingredients (serves 2)
2 boneless chicken thighs, cut into bite size pieces
1/8 cabbage, diced
1/2 carrot, sliced
1/2 onion, sliced
1/2 sweet potato, sliced
1/2 leek, sliced
1 tbsp vegetable oil
6 tbsp Sempio Gochujang Gluten Free
How to make it
In a large frying pan over high heat add oil, add chicken and all the vegetables and stir-fry for 5 mins or until chicken is cooked.

Turn heat to medium, add the Sempio Gochujang Gluten Free and cook for 3 mins, stirring constantly.

Turn heat to high and stir-fry 1 more min to caramelize the Gochujang.
Tip
Serve topped with chopped spring onions.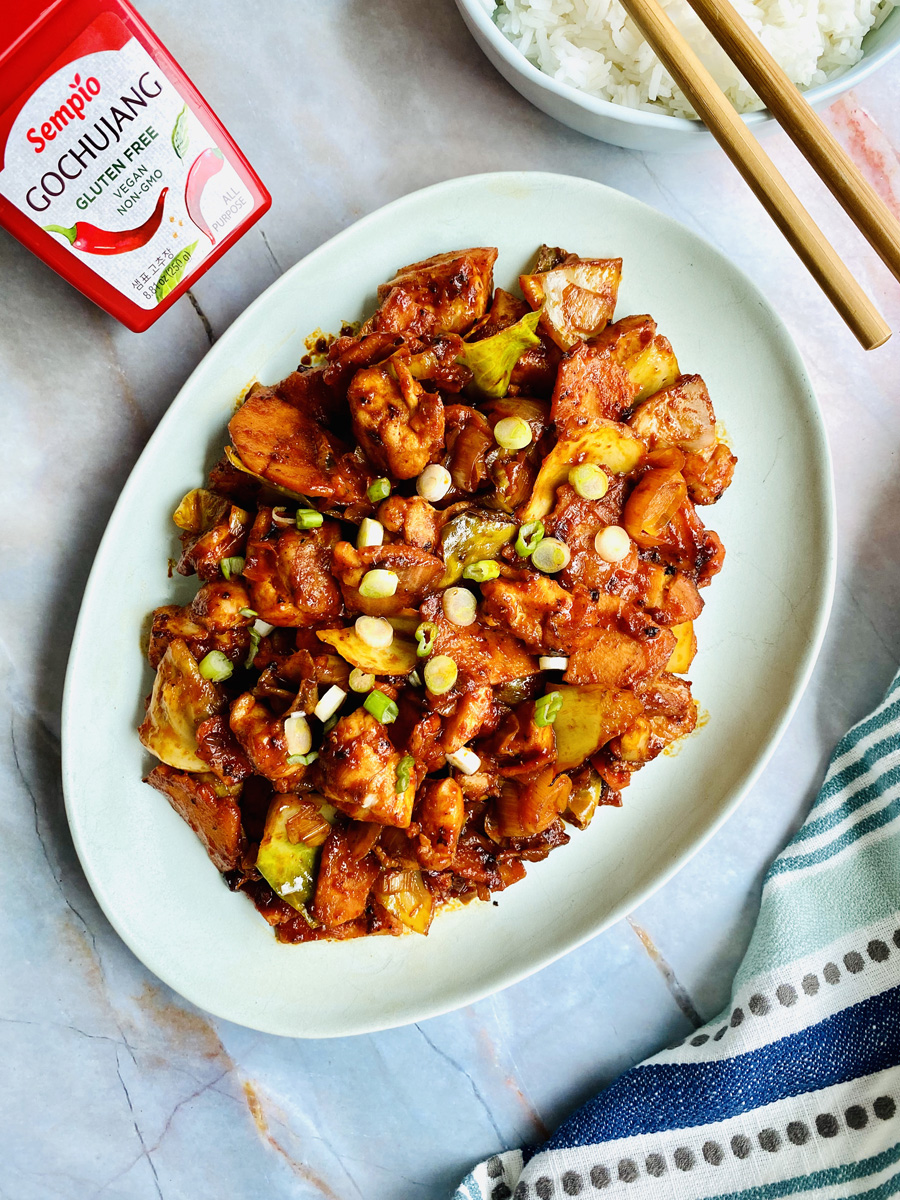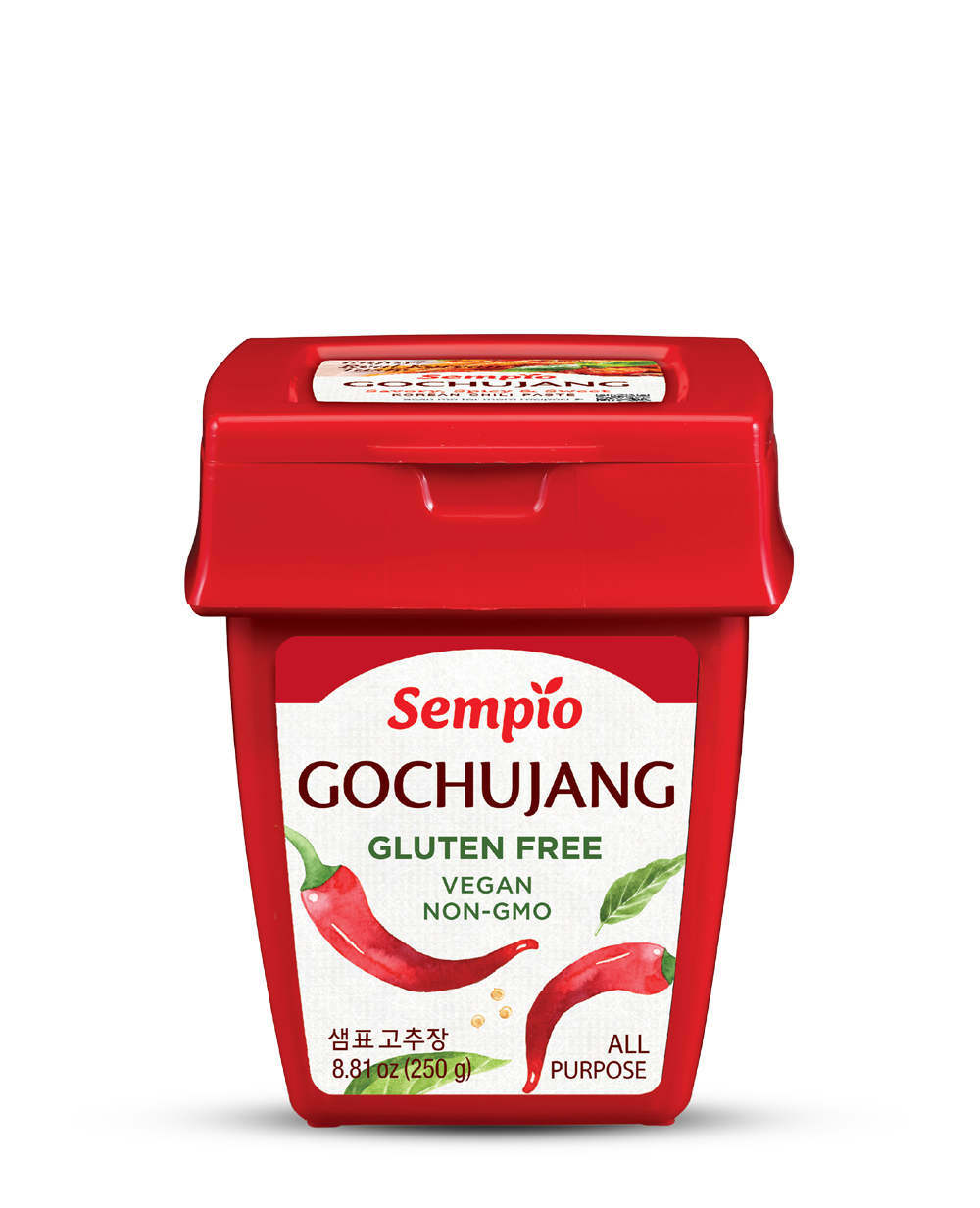 Gochujang Gluten Free
A multi-purpose, gluten-free fermented red pepper paste with the perfect combination of sweet, savory and spicy. Can be used to marinate meat, mixed into stews and used as a hot dipping sauce for Bibimbap and other dishes.