Organic Gochujang
Award winning, premium red pepper paste made with organic and non-GMO ingredients. Carefully selected sun-dried red peppers are used to add a distinctive flavorful heat, with a subtle sweetness coming from fermented rice and onion.​
Package Size: 250g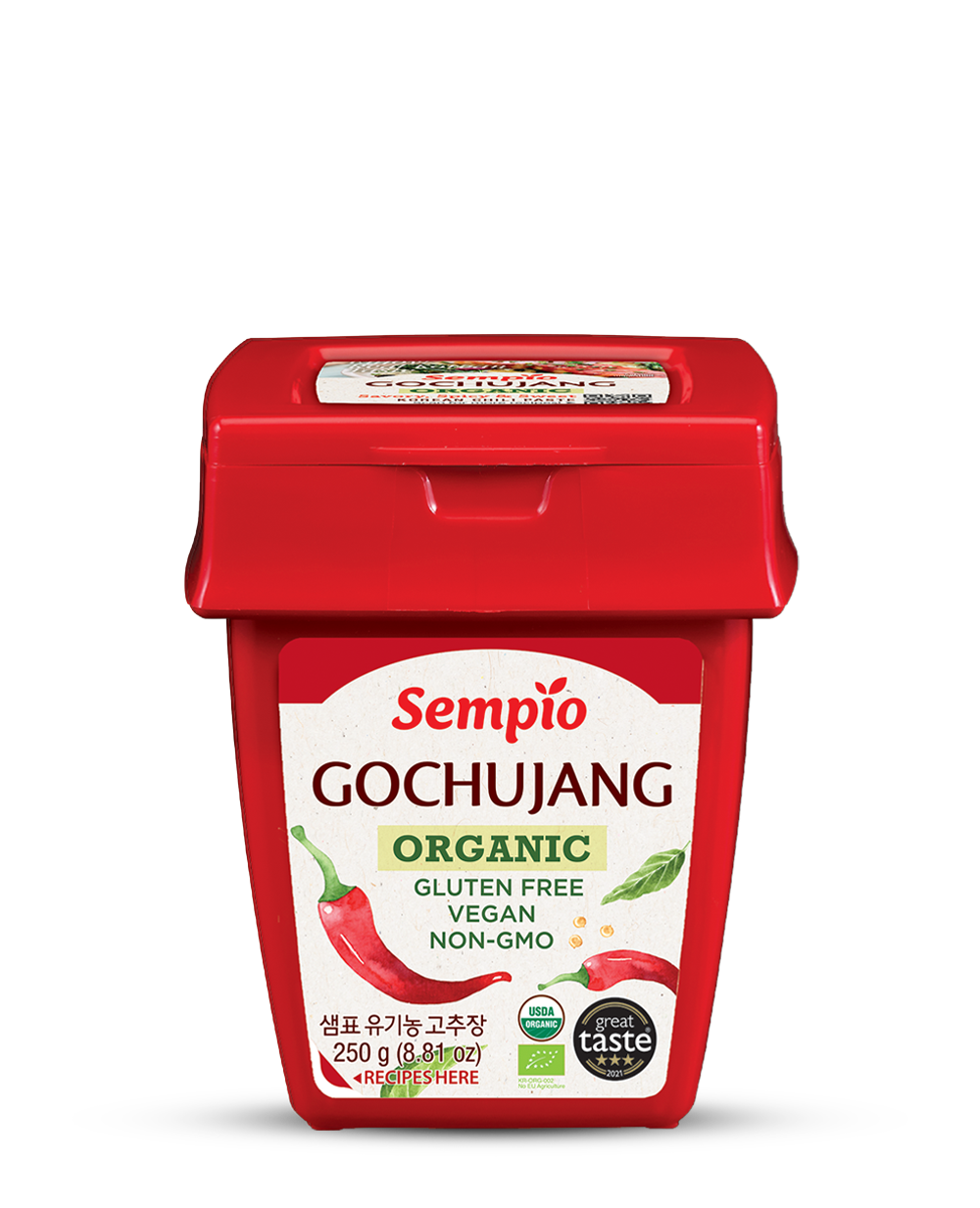 Ingredients
Organic rice, organic rice essence (organic rice powder, organic soybean essence), water, organic red pepper powder, salt, organic soybean seasoning, organic onion concentrate, organic rice powder, carrot powder, organic garlic powder, koji-starter​
Product Info
Nutrition Info
Product Features:
Certified organic and gluten-free, this award winning gochujang has no sugar or artificial sweeteners added offering a rich, savory and mouth-watering spicy umami flavor to any dish.​
Product Certification:
Safe Quality Food (SQF) Certification