Ssamjang
Flavorful seasoned soybean paste with savory and mildly spicy flavors and a nutty fragrance. Best used as a vegetable and Korean BBQ dipping sauce.
Package Size: 250g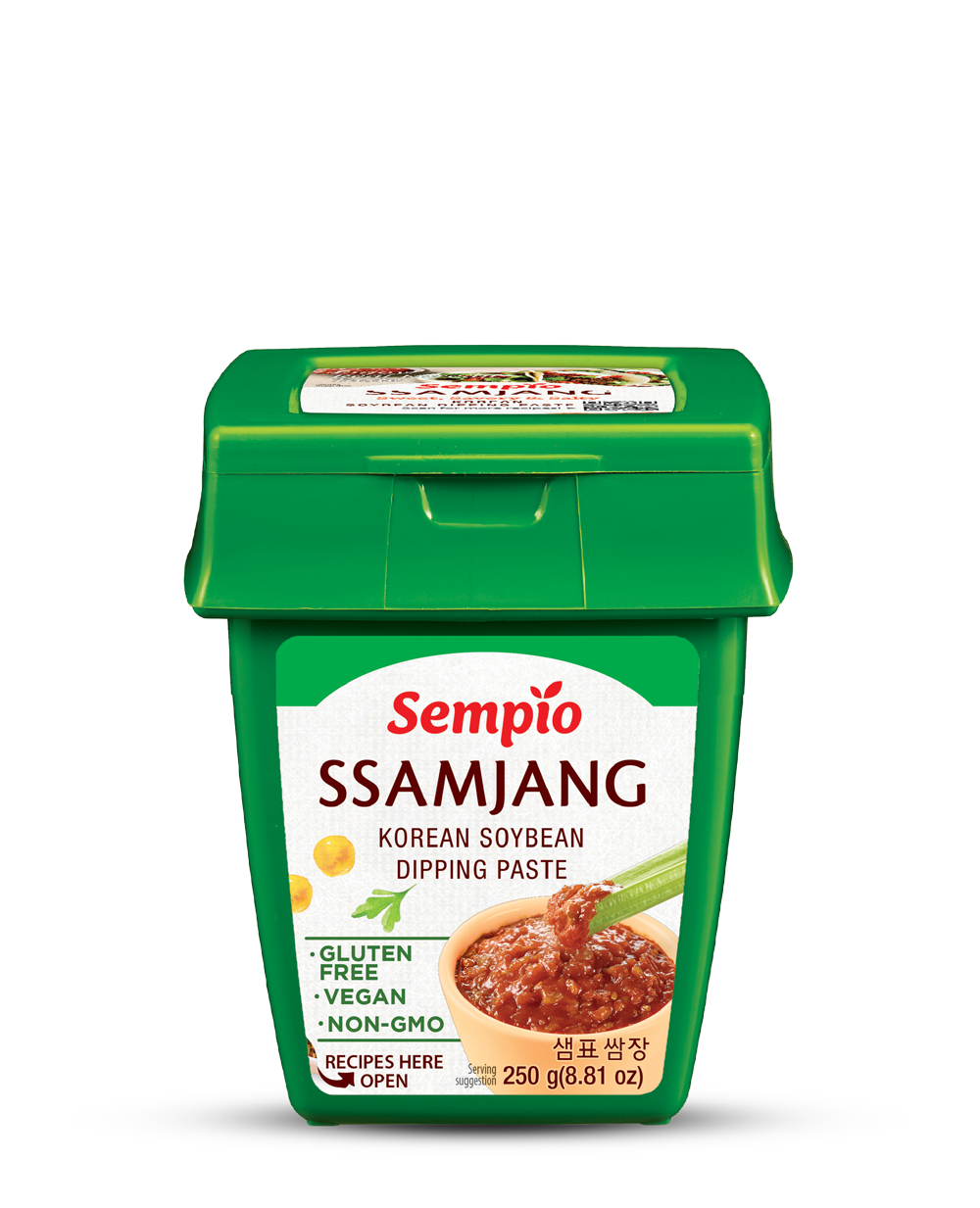 Ingredients
Fermented rice syrup, soybeans, water, rice, naturally brewed soy sauce, red pepper seasoning, minced garlic, salt, alcohol, sugar, roasted sesame, sesame oil, lactic acid, yeast extract, onion powder, koji-starter, ginger seasoning
Product Info
Nutrition Info
Product Features:
A traditional Korean dipping paste that's sweet, savory with a slight hint of spicy. Perfect accompaniment to fresh vegetable sticks. Pour it over hamburger or taco to use it like a savory salsa, add some chopped onion for fresher taste. For something more filling, use it in lettuce wraps with rice.
Allergy Info:
Soybeans and Sesame
Expiration Info:
18 months
Amount Per Serving:
Calories 40
Total Fat:
1g (1%), Saturated Fat 0.1g (1%) / Trans Fat 0g
Total Carbohydrate:
6g (2%) / Dietary Fiber 1g (2%) / Sugars 4g (7%)