Prawns with Gochujang Cocktail Sauce
A simple and easy switch-up to the classic prawn cocktail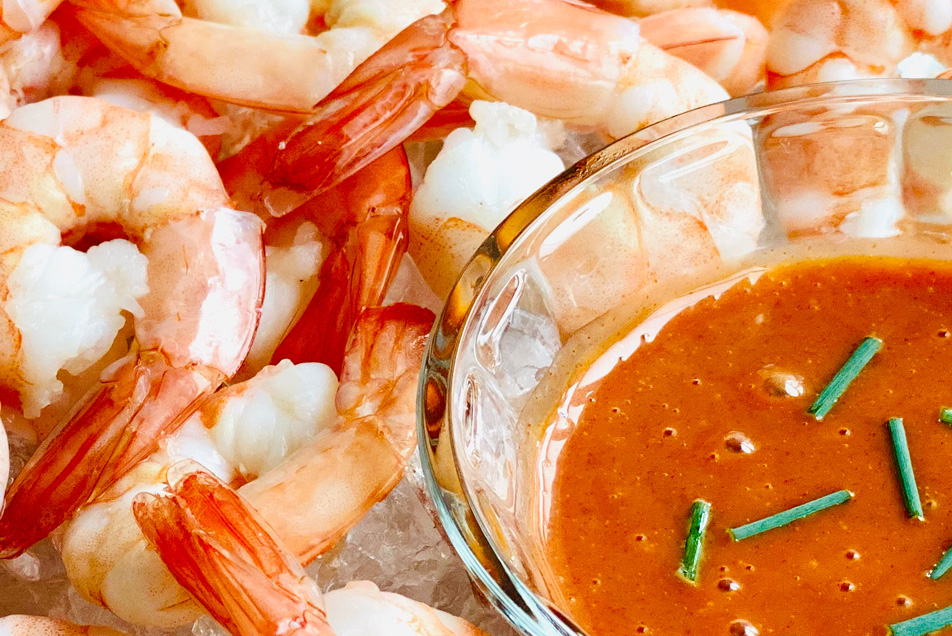 Ingredients (serves 2)
20 prawns, shell and head removed
1/2 lemon
3 tbsp mayonnaise
3 tbsp Sempio Gochujang with Lemon
Salt
How to make it
Cook the prawns in salted water for 2 mins; drain and set aside to cool down.

Mix Sempio Gochujang with Lemon and mayonnaise in a small bowl.

Once cool, serve the prawns over ice with lemon wedges and the sauce for dipping.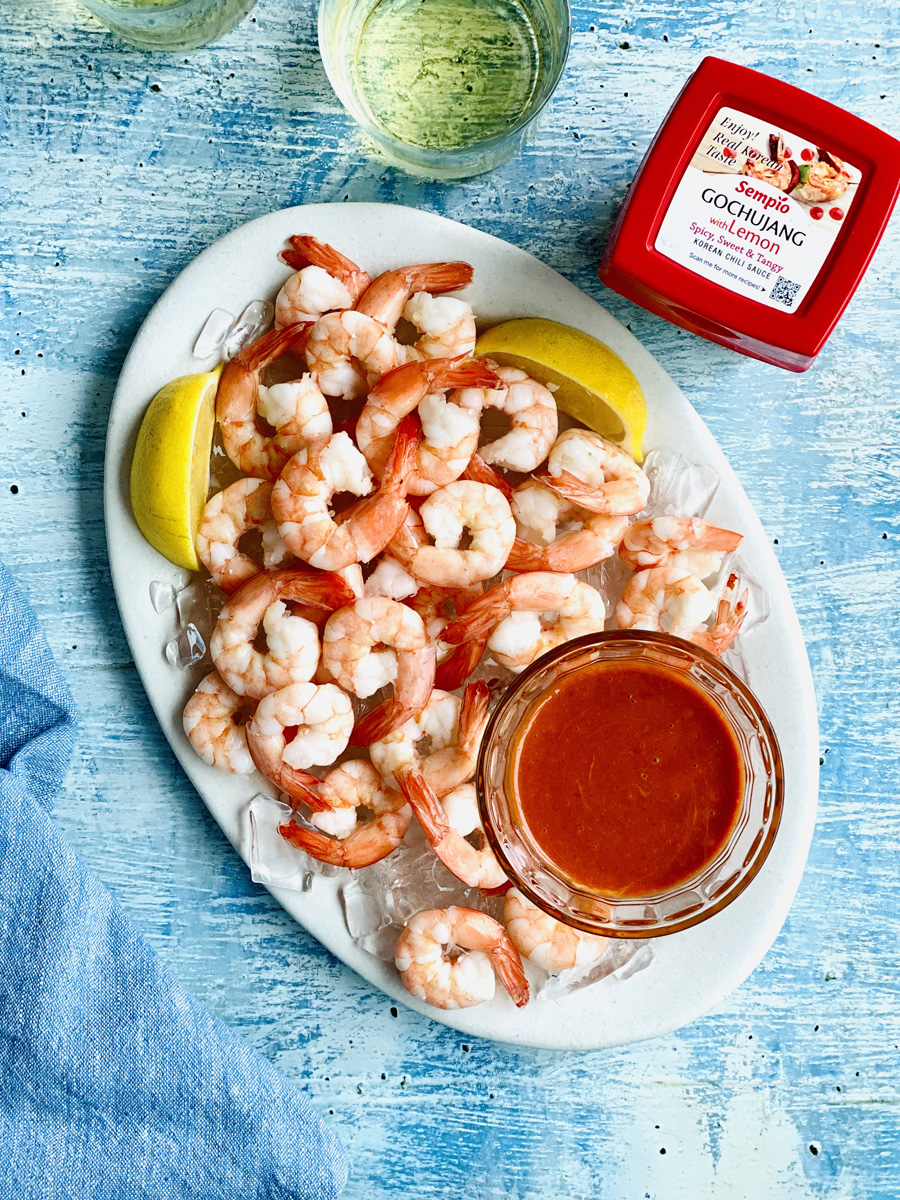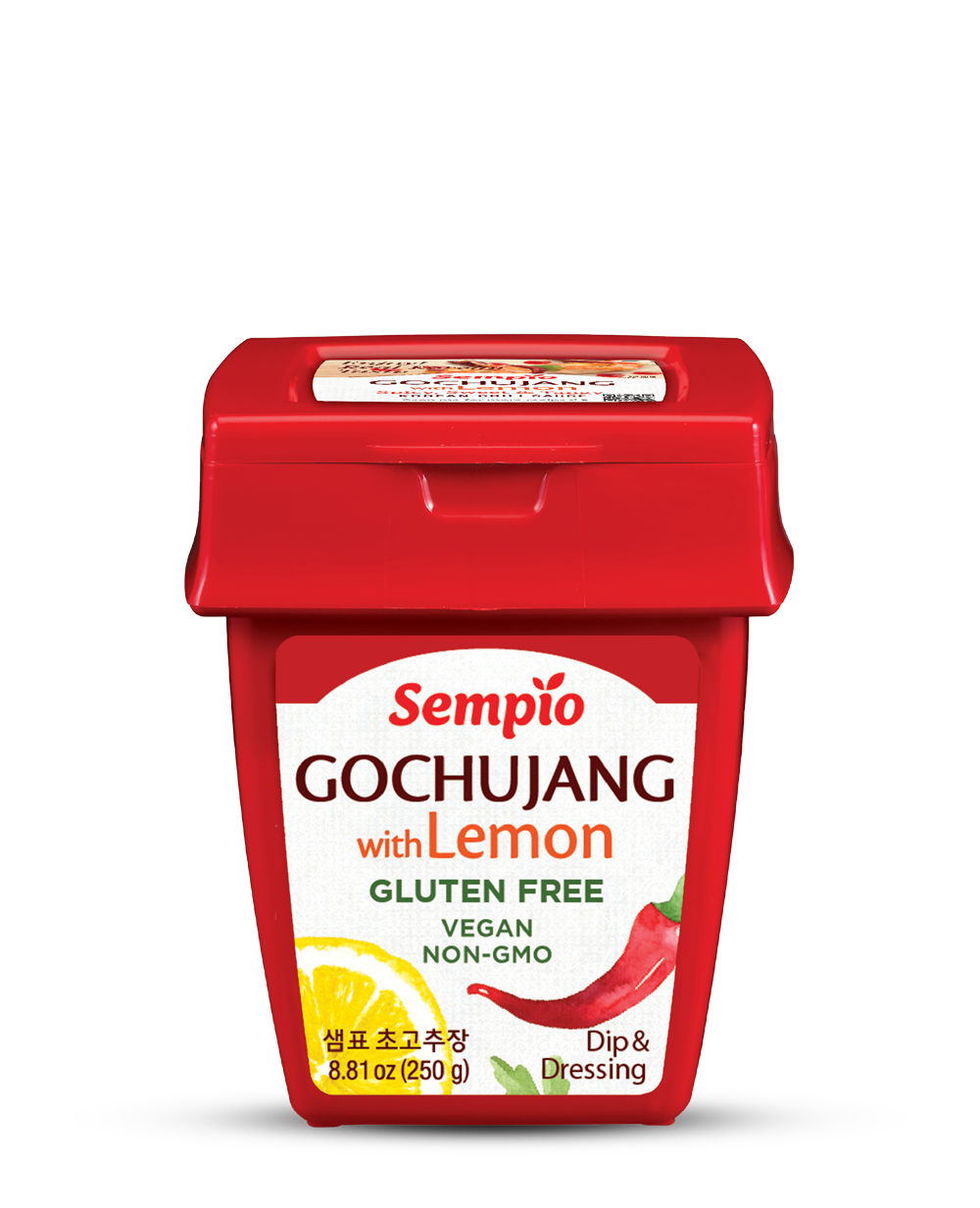 Gochujang with Lemon
A multi-purpose, gluten-free fermented red pepper paste with lemon that delivers the perfect combination of sweetness, savoriness, and spiciness. Can be used to marinate meat, mixed into stews and used as a hot dipping sauce for Bibimbap and other dishes.