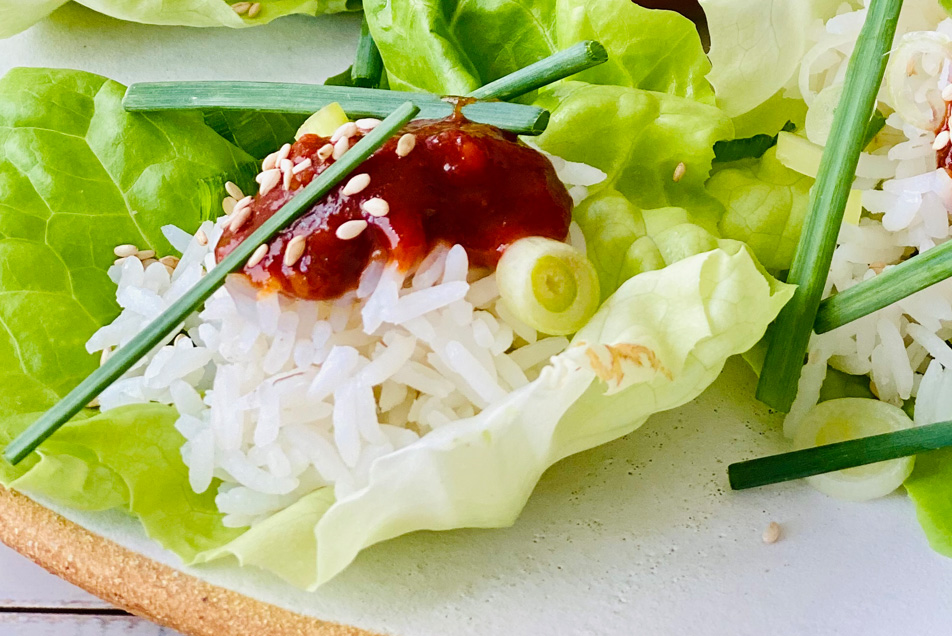 Ingredients (serves 2)
250g cooked white rice
1 small butter lettuce, leaves separated and rinsed.
2 tbsp Sempio Ssamjang
1 spring onion, chopped
1 bunch of chives, halved
Sesame seeds
How to make it
To make Ssam, place a leaf of lettuce on the palm of your hand. On the lettuce, place a scoop of rice and a generous dollop of Sempio Ssamjang.

Garnish with spring onion, chives and sesame.

Wrap and enjoy!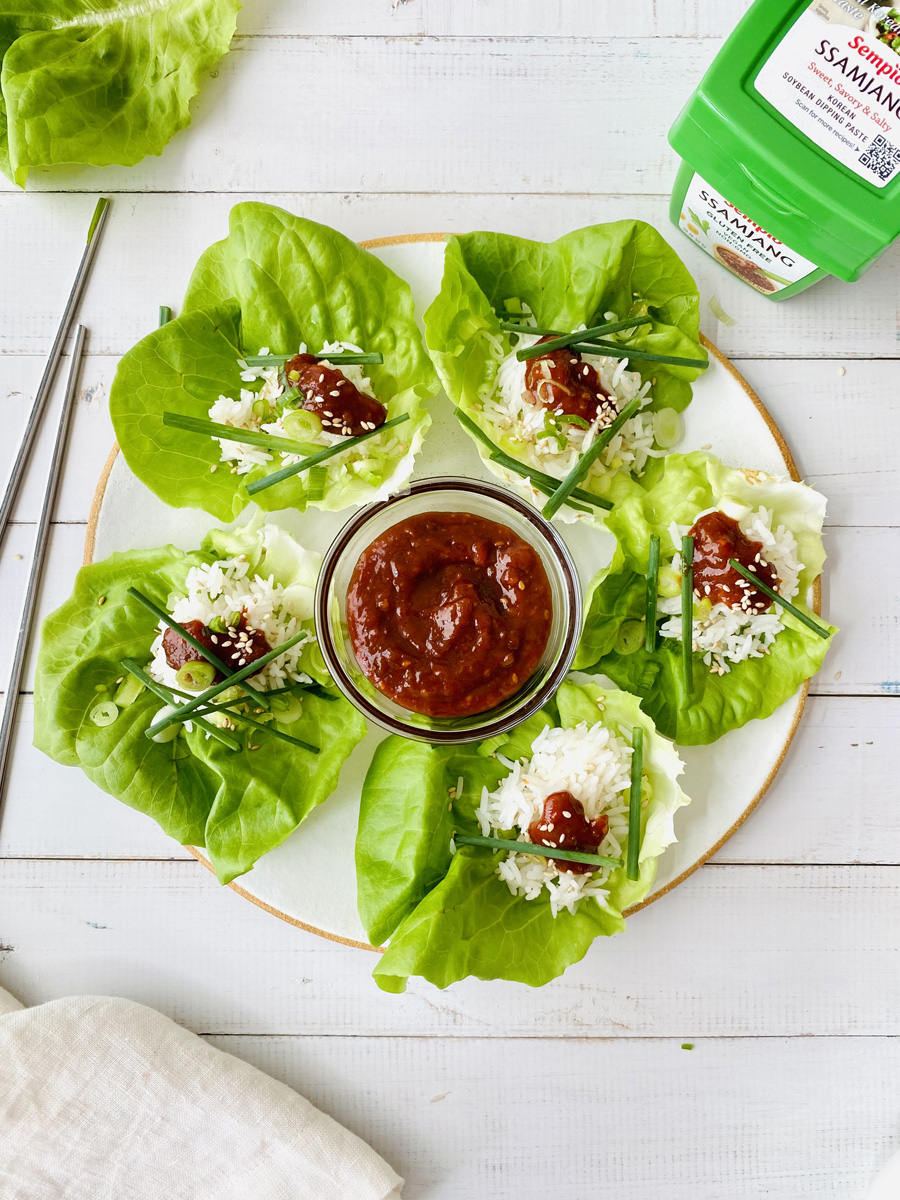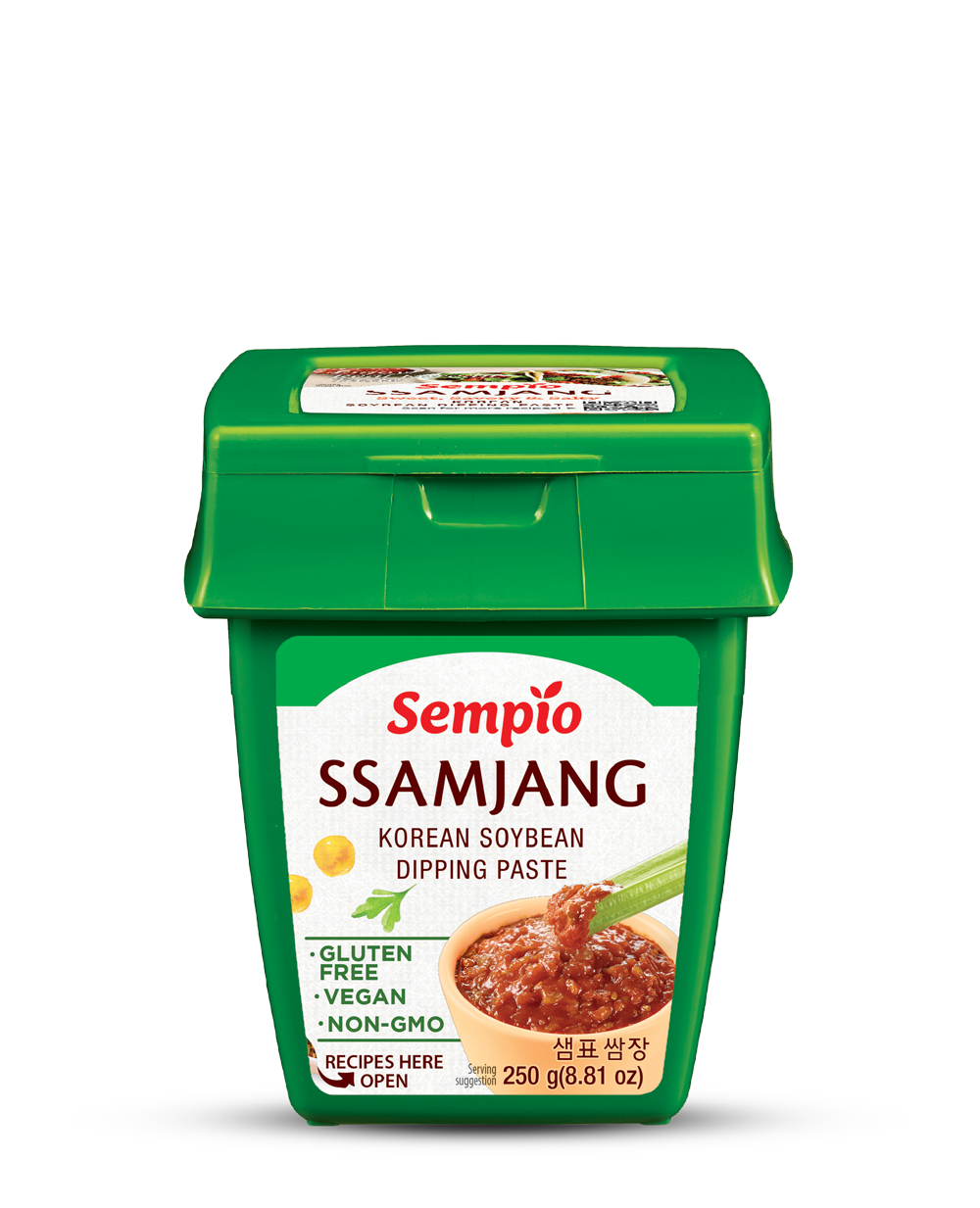 Ssamjang
Flavorful seasoned soybean paste with savory and mildly spicy flavors and a nutty fragrance. Best used as a vegetable and Korean BBQ dipping sauce.