Sweet & Spicy Deviled Eggs
A fiery twist to a classic recipe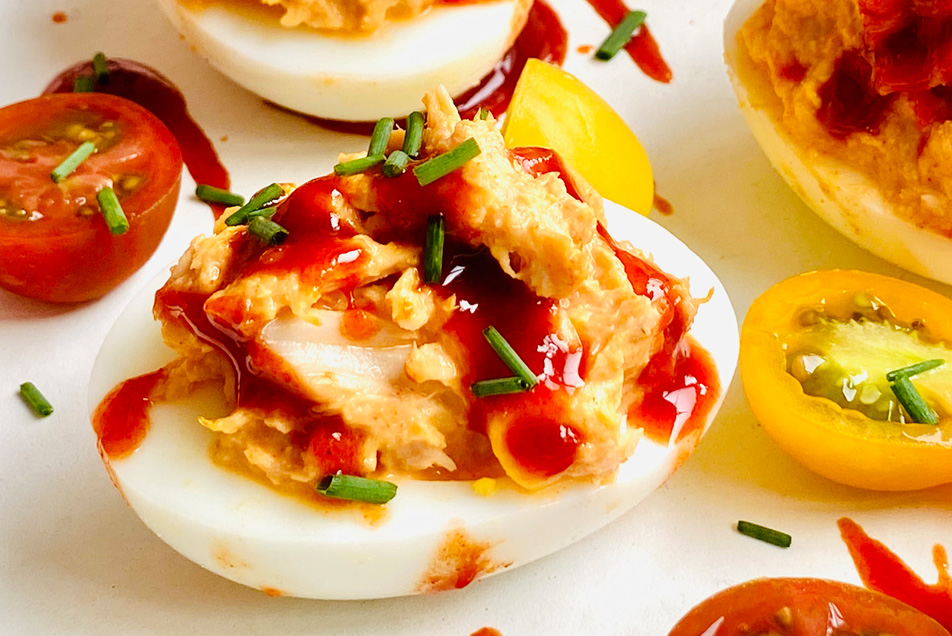 Ingredients (serves 2)
4 eggs
1 can tuna, drained
2 tbsp Sempio Gochujang with Lemon
Cherry tomatoes to garnish
How to make it
In a pot over high heat, boil the eggs for 10 mins.

In a bowl mix the cooked egg yolks, tuna, mayonnaise and Sempio Gochujang with Lemon.

Using a spoon, fill the mixture into egg whites, serve with cherry tomatoes and drizzle some more Sempio Gochujang with Lemon on top.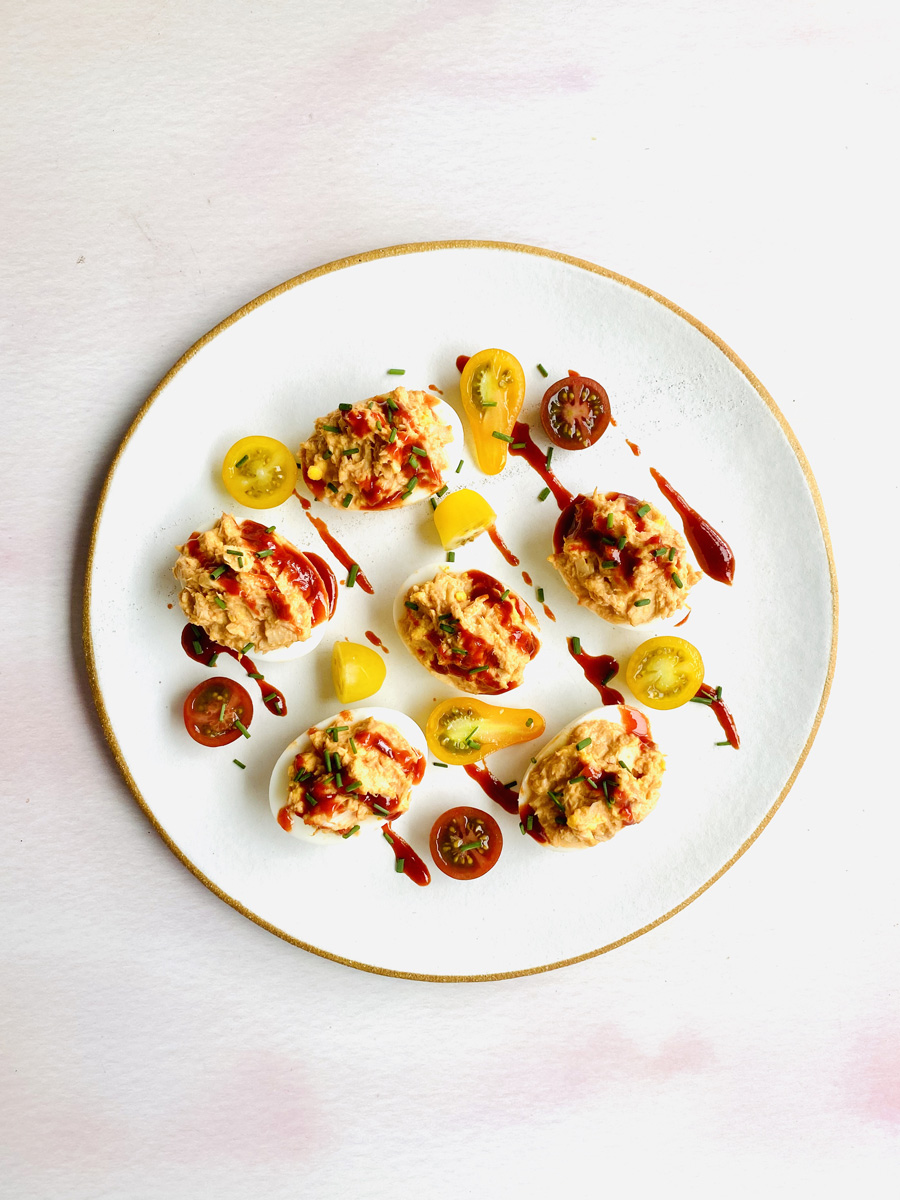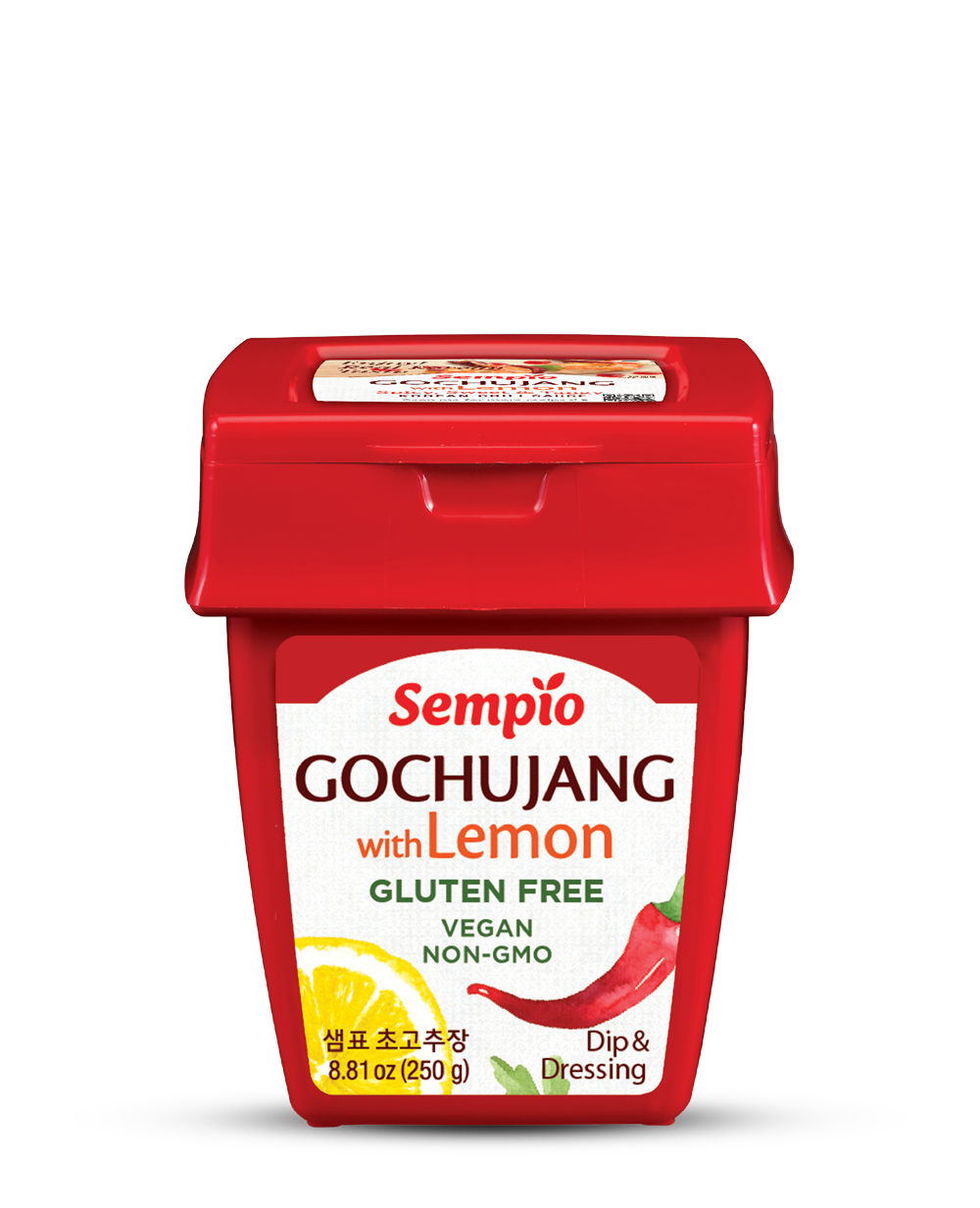 Gochujang with Lemon
A multi-purpose, gluten-free fermented red pepper paste with lemon that delivers the perfect combination of sweetness, savoriness, and spiciness. Can be used to marinate meat, mixed into stews and used as a hot dipping sauce for Bibimbap and other dishes.