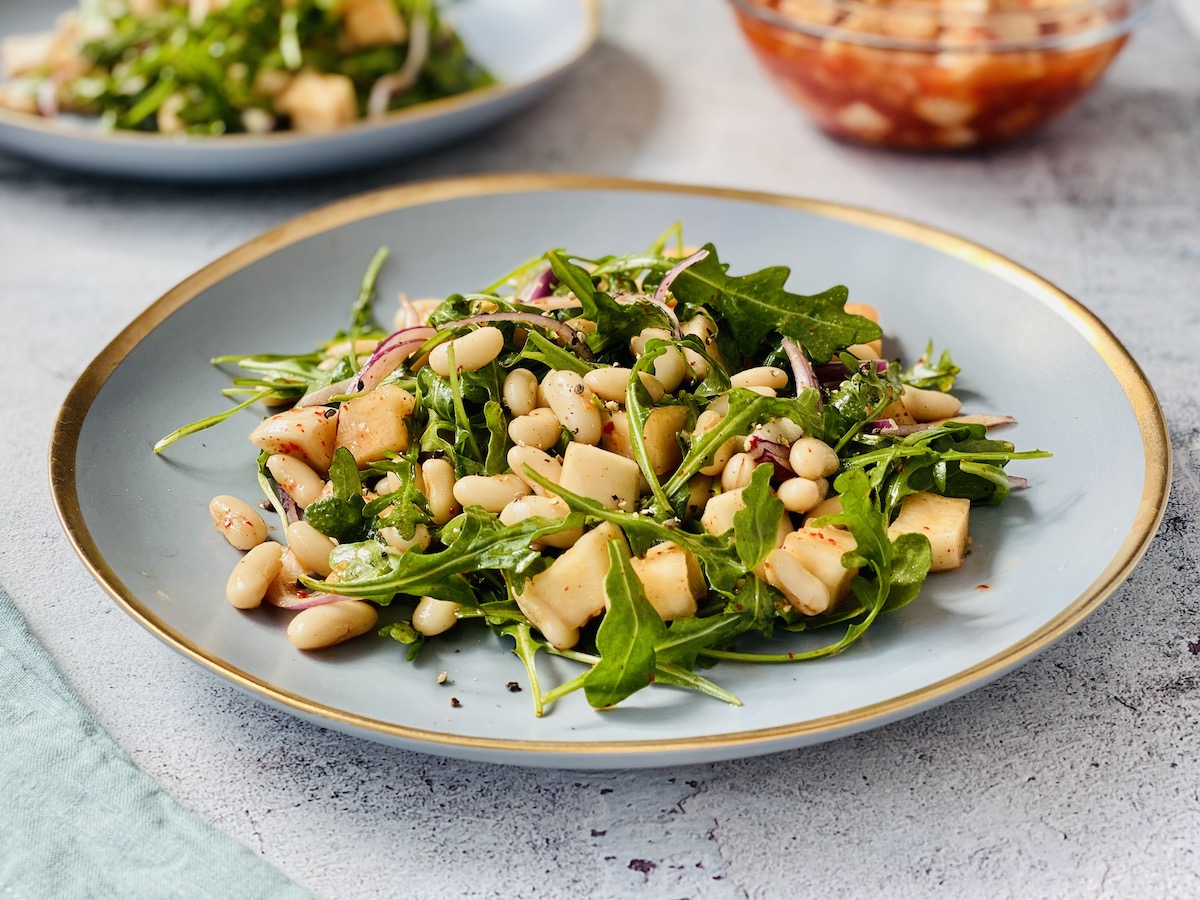 Ingredients (serves 2)
1 can cannellini beans, drained
2 cups arugula
½ red onion, sliced
1 cup turnip kimchi
2 Tbsp. olive oil
½ lemon, juiced
2 Tbsp. kimchi juice (the liquid portion in the jar)
1 tsp Yondu (or salt)
Black pepper
How to make it
In a bowl, combine beans, arugula, onion and kimchi.

For the vinaigrette, in a smaller bowl combine olive oil, lemon juice, kimchi juice and Yondu or salt and stir well.

Add vinaigrette to the bowl with vegetables and toss well. Serve topped with freshly ground black pepper.
Tip
Use, chickpeas or lentils instead of beans If you prefer. You can use apple cider vinegar instead of lemon for a sweeter twist.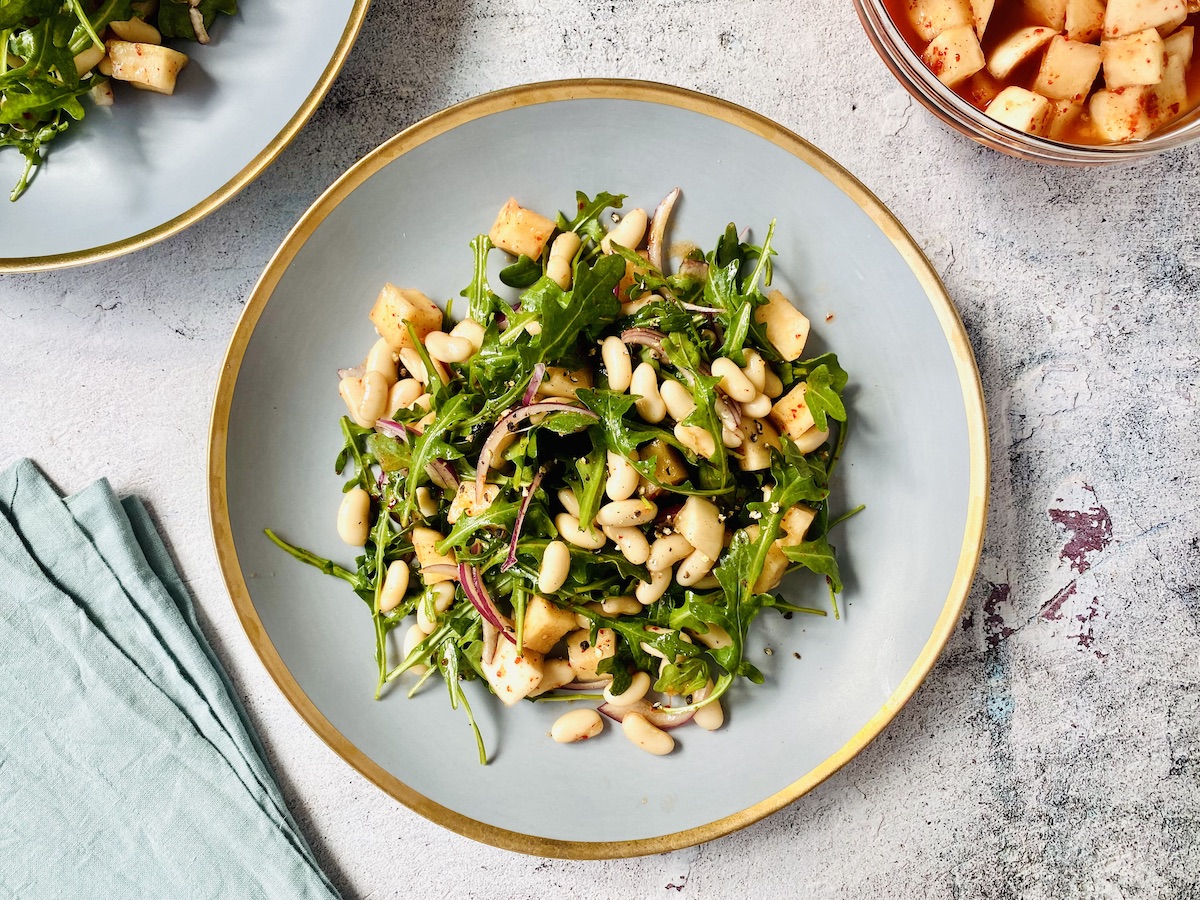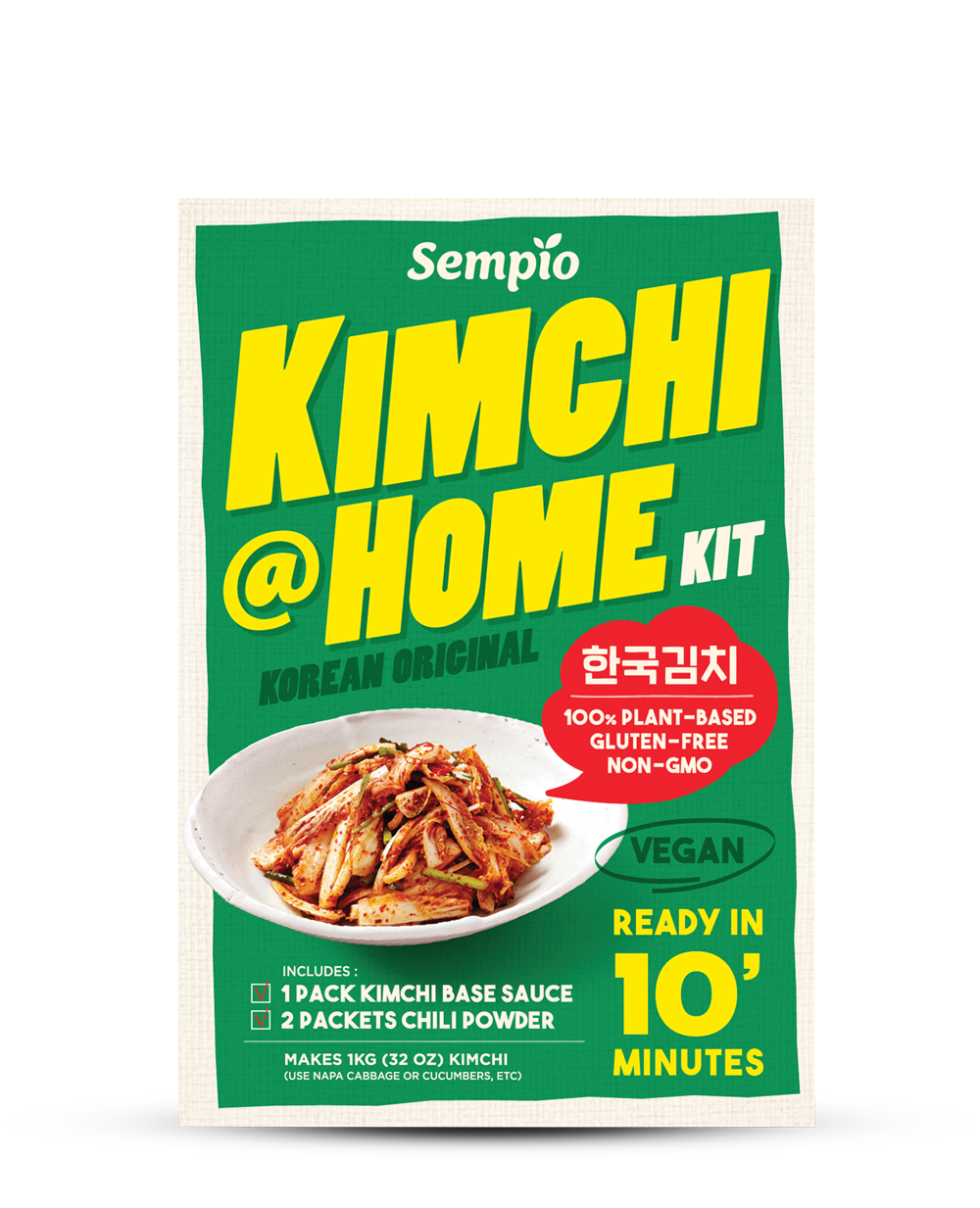 Kimchi @ Home Kit, Vegan
Fun and easy Kimchi @ Home Kit. Make fresh, delicious and fermented Korean Kimchi in only 10 minutes!