This "just add rice" recipe is extremely simple and packed with flavor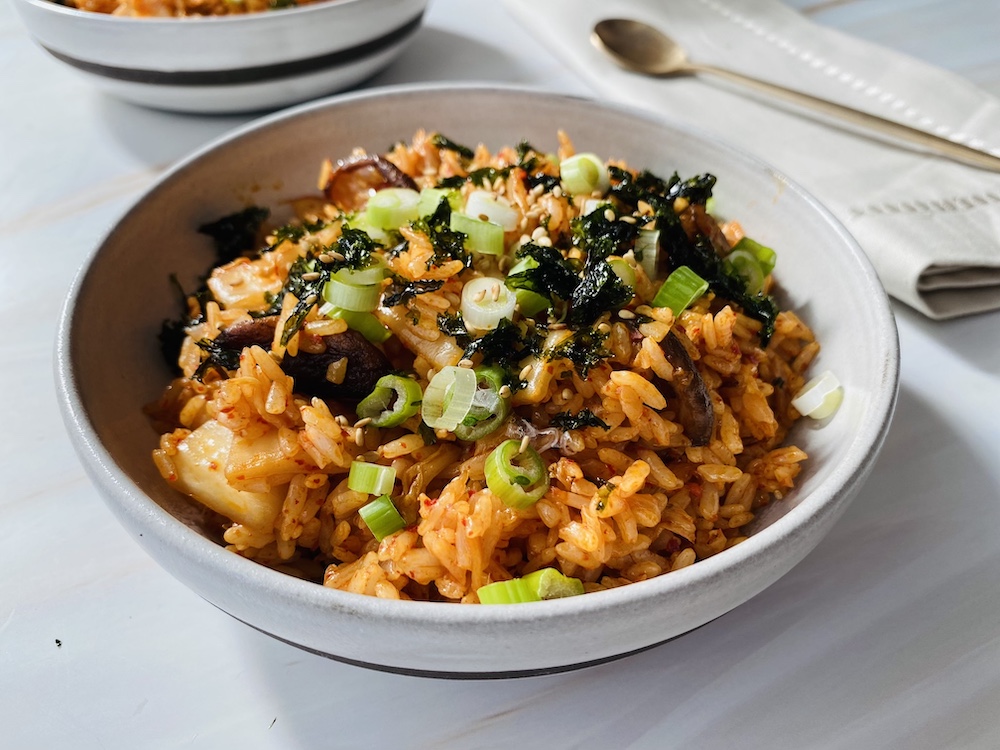 Ingredients (serves 2)
2 cups cooked white rice (1 cup uncooked)
2 Tbsp. vegetable oil
4 shiitake mushrooms, quartered
2 cups napa cabbage kimchi
1 Tbsp. Yondu Vegetable Umami
sliced scallions and crunchy seaweed snack slices (for garnish, optional)
How to make it
In a pan over medium heat, combine vegetable oil and mushrooms and cook for one minute until mushrooms are slightly browned.

Add kimchi and cook for 2 more minutes, stirring until most of the liquid evaporates.

Add cooked rice and Yondu. Mix and stir for 2 more minutes, until even in color. Serve with scallions and crunchy seaweed for added freshness and crunch!
Tip
Add a couple of tablespoons of kimchi water when stirring rice and kimchi in the pan for an extra moisture and fresh flavor.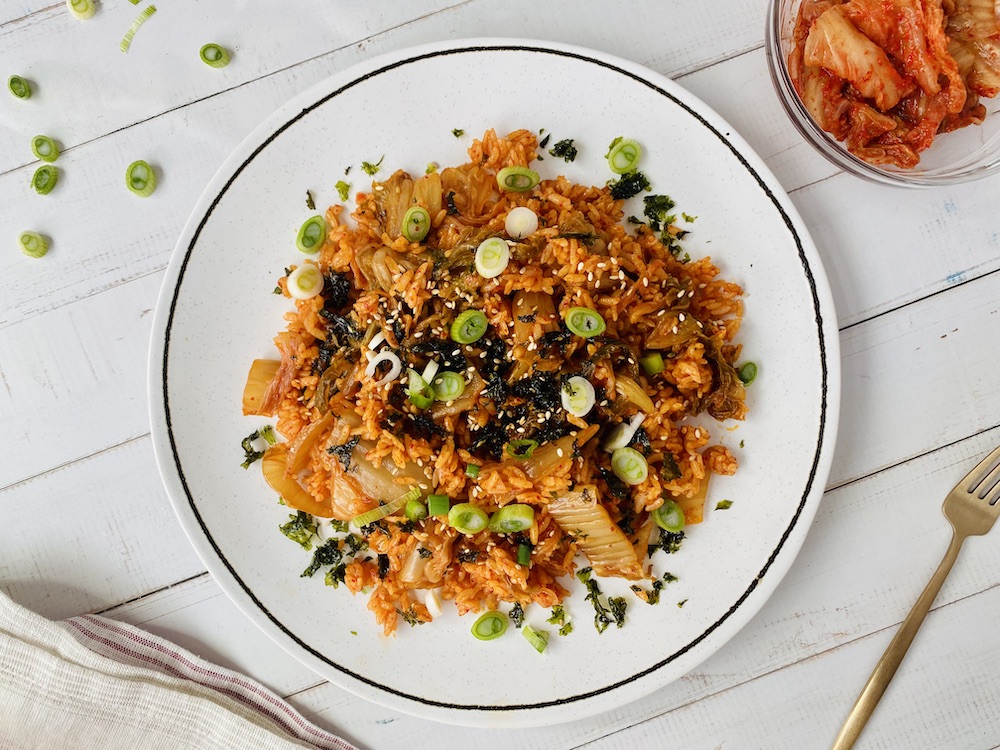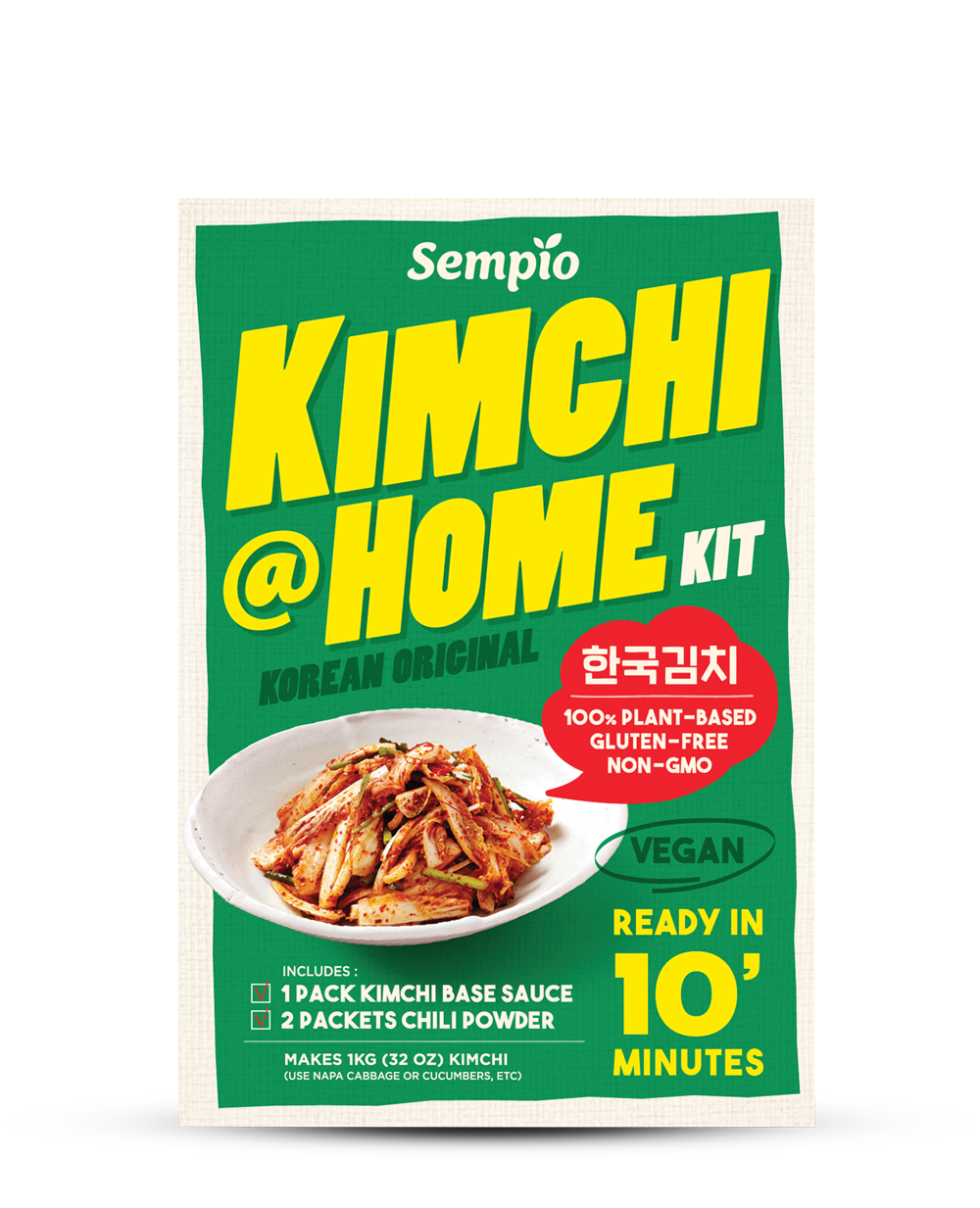 Kimchi @ Home Kit, Vegan
Fun and easy Kimchi @ Home Kit. Make fresh, delicious and fermented Korean Kimchi in only 10 minutes!