Kimchi is your new favorite pickle for all kinds of sandwich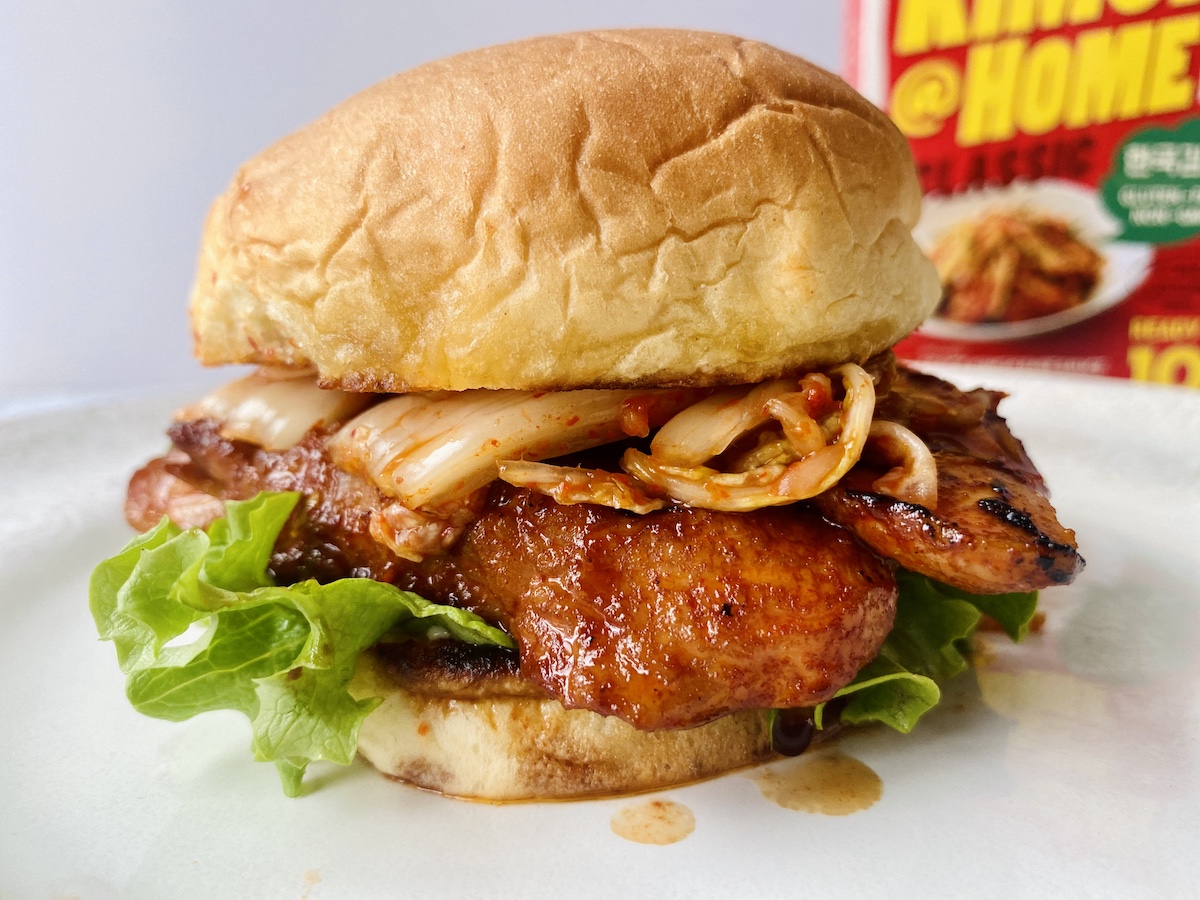 Ingredients (serves 4)
For the marinated chicken:
2 chicken breasts, halved (500g/2lb)
3 Tbsp. gochujang
¼ cup soy sauce
1 Tbsp. sesame oil
1 Tbsp. Yondu Vegetable Umami
1 Tbsp. fresh ginger, grated
1 garlic clove, minced
1 cup napa cabbage kimchi made with Kimchi @Home
How to make it
For the sandwich
4 Hamburger buns, lettuce, mayo and anything else you'd like to add

Mix gochujang, soy sauce, sesame oil, Yondu, ginger and garlic in a bowl. Add chicken and mix well. Let marinate for 20 minutes.

In a pan over medium heat, drizzle some oil and cook the chicken for about 3 minutes each side. Make sure to cook slowly to ensure the sauce doesn't burn.

Build your sandwich to your liking, using a generous amount of kimchi instead of pickles.
Tip
Kimchi can be used in any US popular sandwich. Hamburguer, fried chicken, hot dog…
Kimchi perfect combination of sourness , sweetness and spiciness will balance flavor of protein, vegetables and bread in any sandwich.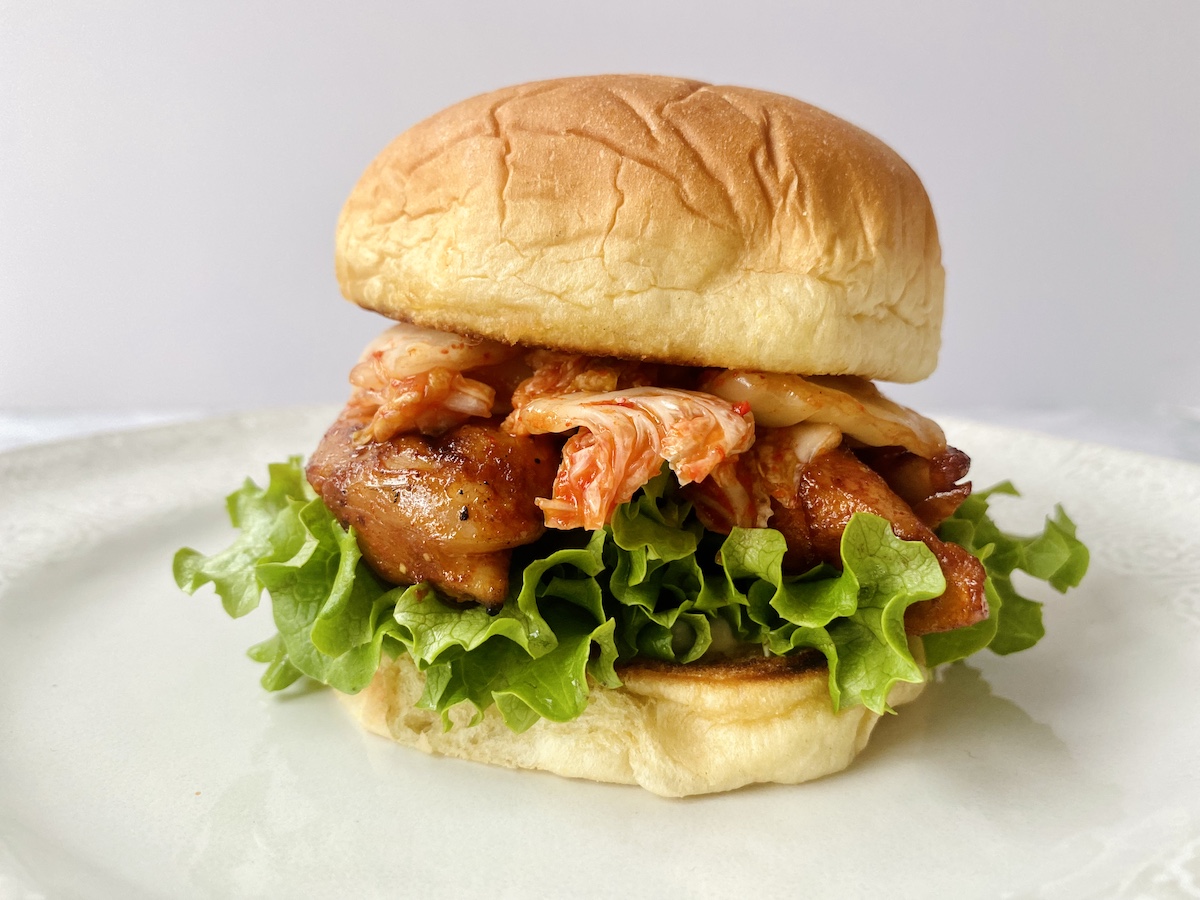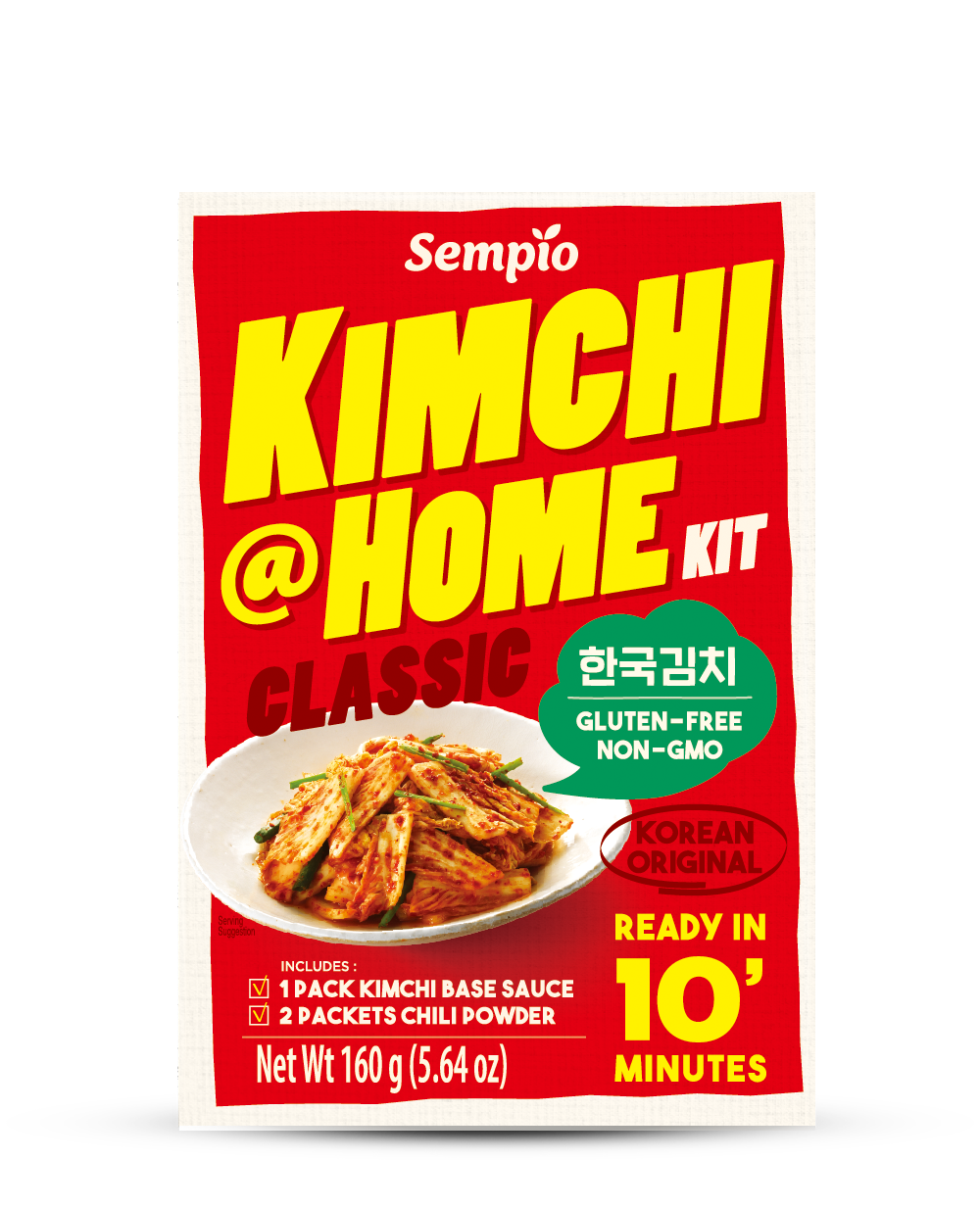 Kimchi @ Home Kit, Classic
Fun and easy Kimchi @ Home Kit. Make fresh, delicious and fermented Korean Kimchi in only 10 minutes!