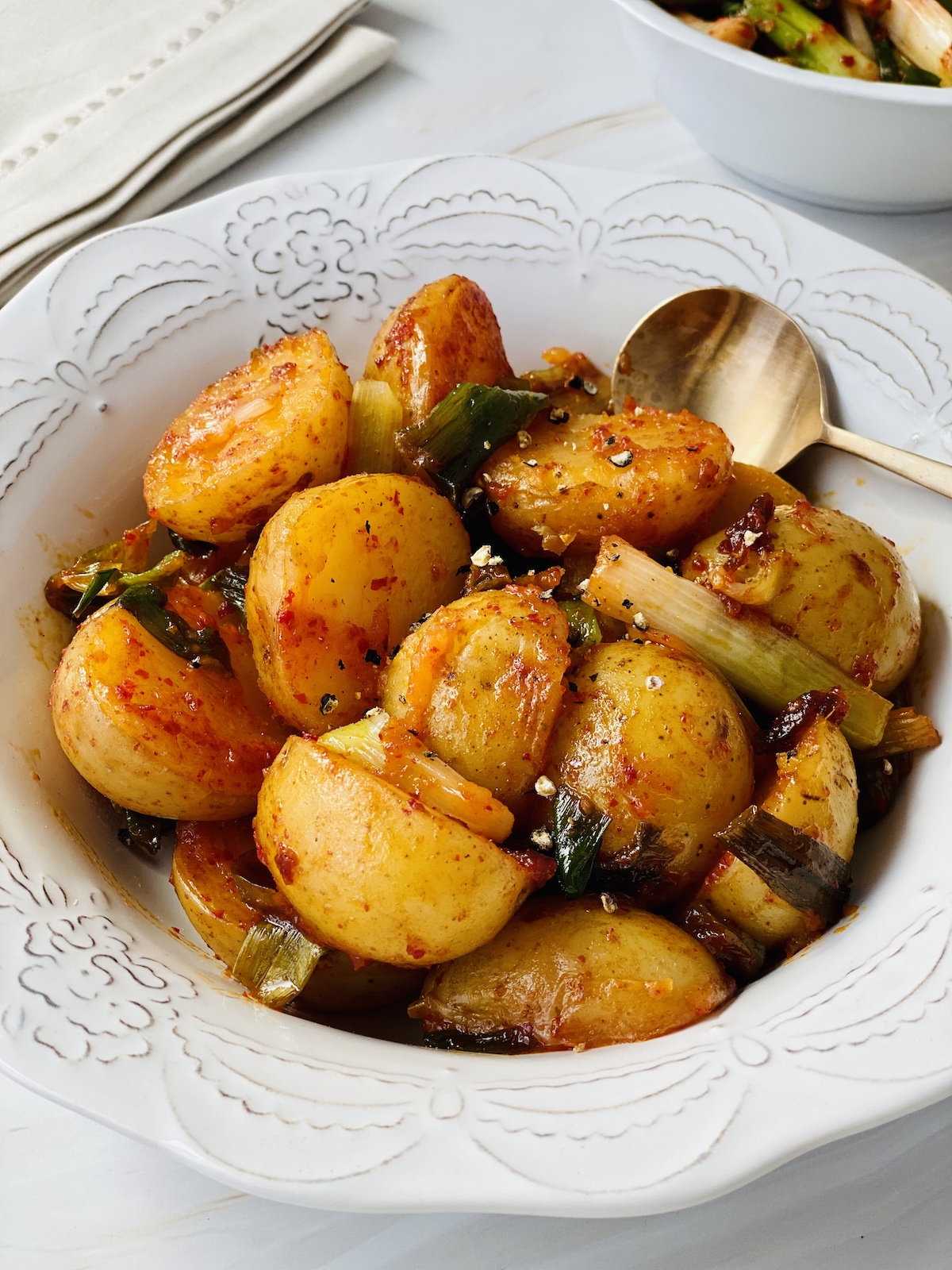 Ingredients (serves 2)
1 lb. small potatoes, halved
1 Tbsp. olive oil
1 cup scallion kimchi
1 Tbsp. kimchi juice (liquid portion in jar)
1 Tbsp. Yondu (or salt)
How to make it
Boil potatoes in salted water for 15 minutes.

In a pan over medium heat, drizzle olive oil and cook scallion kimchi for 3 minutes, stirring to avoid sticking.

Add potatoes to the pan. Add kimchi juice and Yondu/salt, and cook all together for 3 more minutes or until liquid evaporates and potatoes start to brown.
Tip
Try this recipe with Napa kimchi too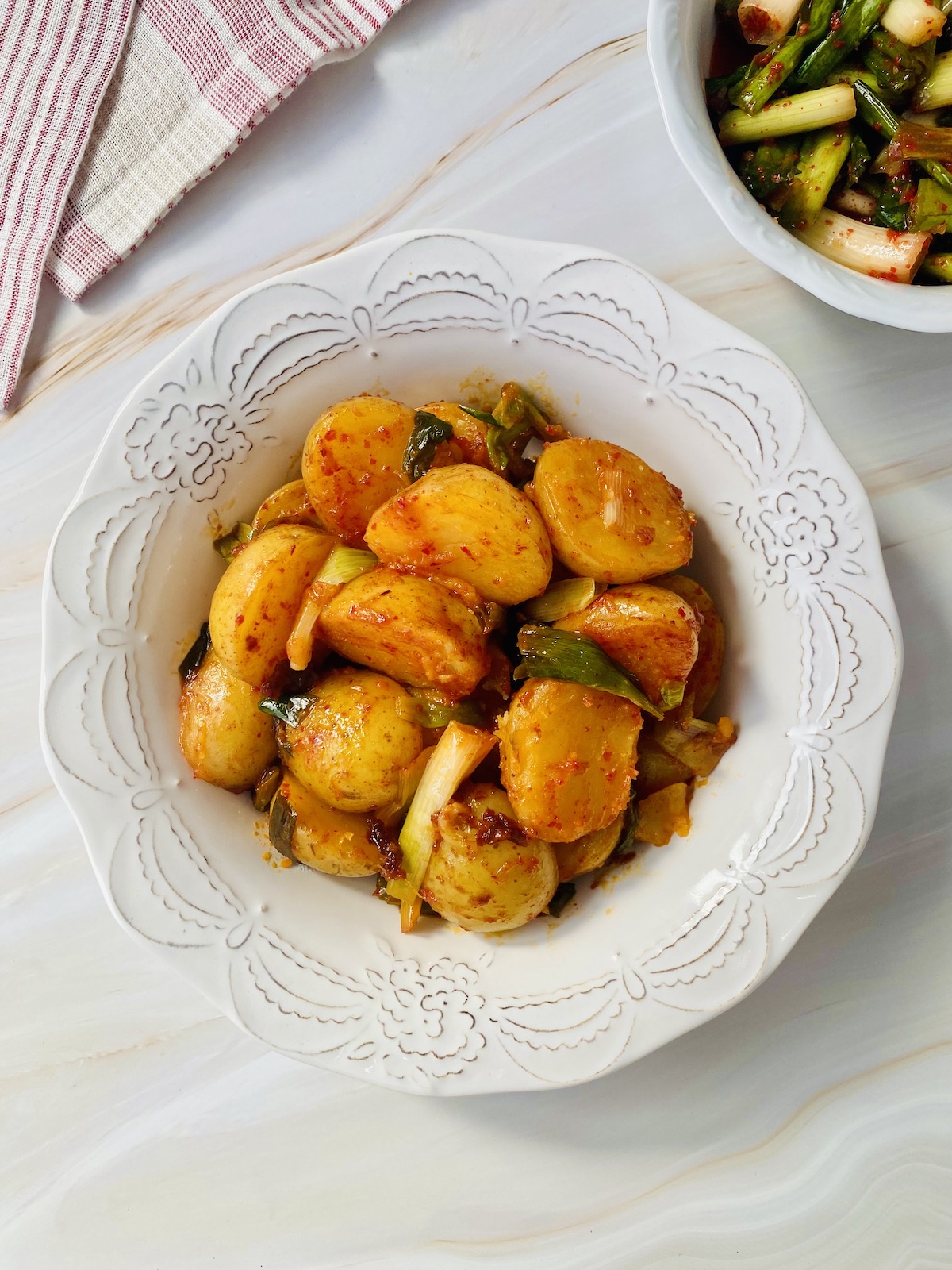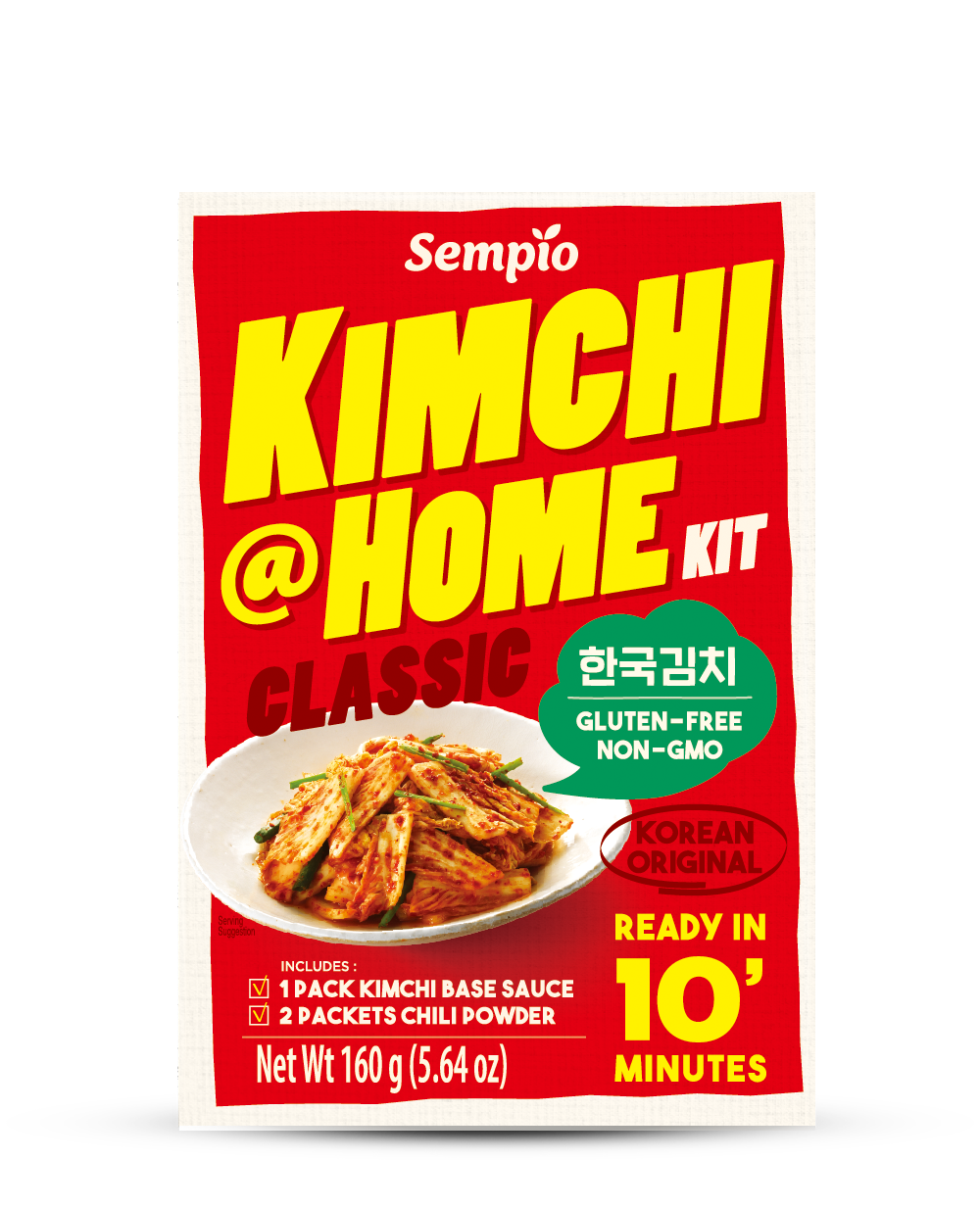 Kimchi @ Home Kit, Classic
Fun and easy Kimchi @ Home Kit. Make fresh, delicious and fermented Korean Kimchi in only 10 minutes!