A delicious way to complete your skin-care rutine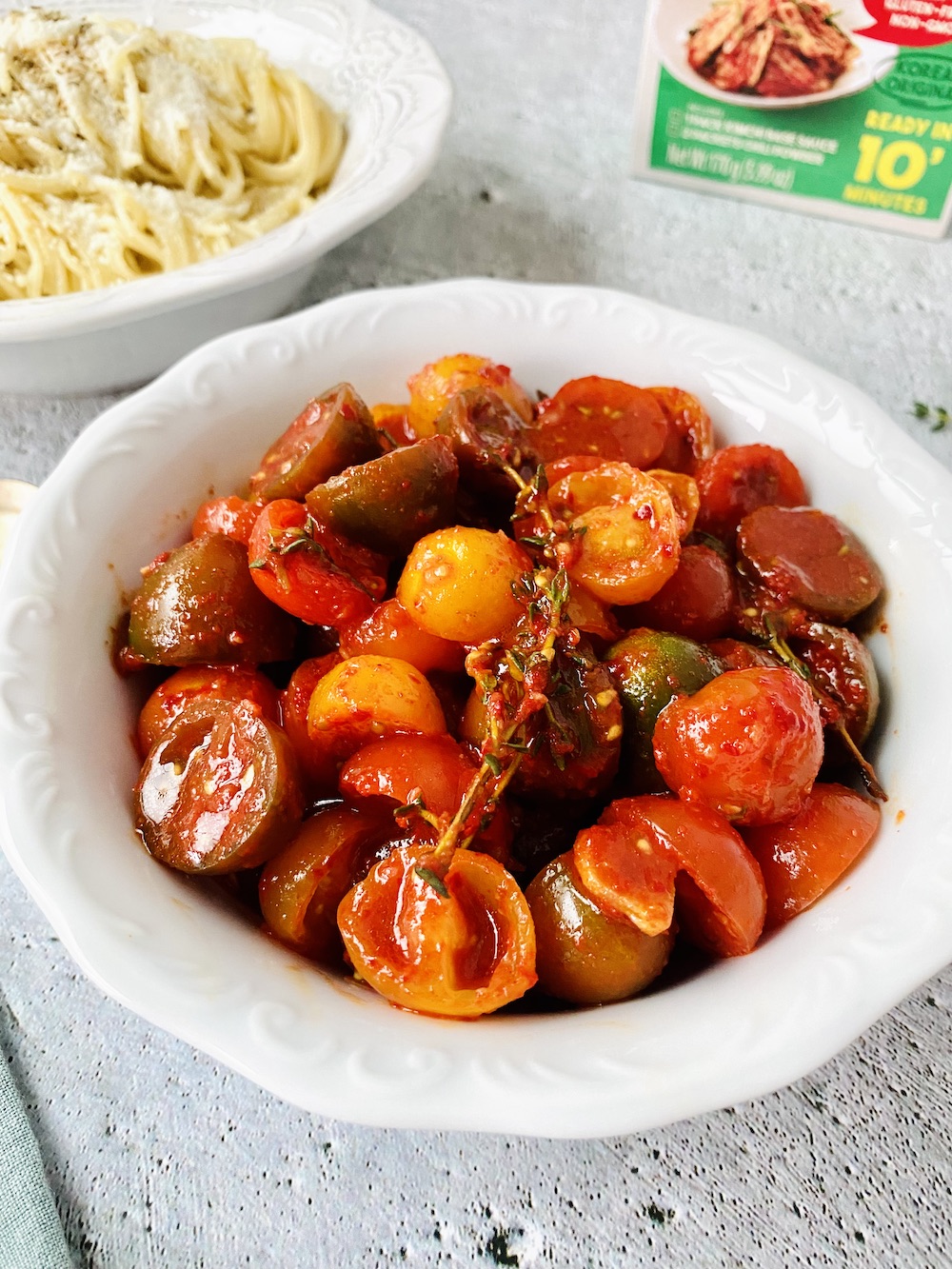 Ingredients (serves 2)
1 Kg tomato cherry, halved (2.2lb)
1 kimchi @Home base
2 Gochugaru packets
4 sprigs fresh thyme
Optional: 4 garlic cloves, sliced and 2 Tbsp. olive oil
How to make it
1.In a large bowl combine tomatoes with Kimchi @Home base, gochugaru and thyme. Gently mix all together for 2 minutes until Gochugaru is fully incorporated.

For an extra hit of flavor, heat garlic in olive oil until golden brown, (~2 minutes), pour into previous mix and stir well.

You can serve immediately or store in the refrigerator for up to 3 weeks.
Tip
You can play with different Italian flavors such as oregano, basil or even adding black olives to the kimchi.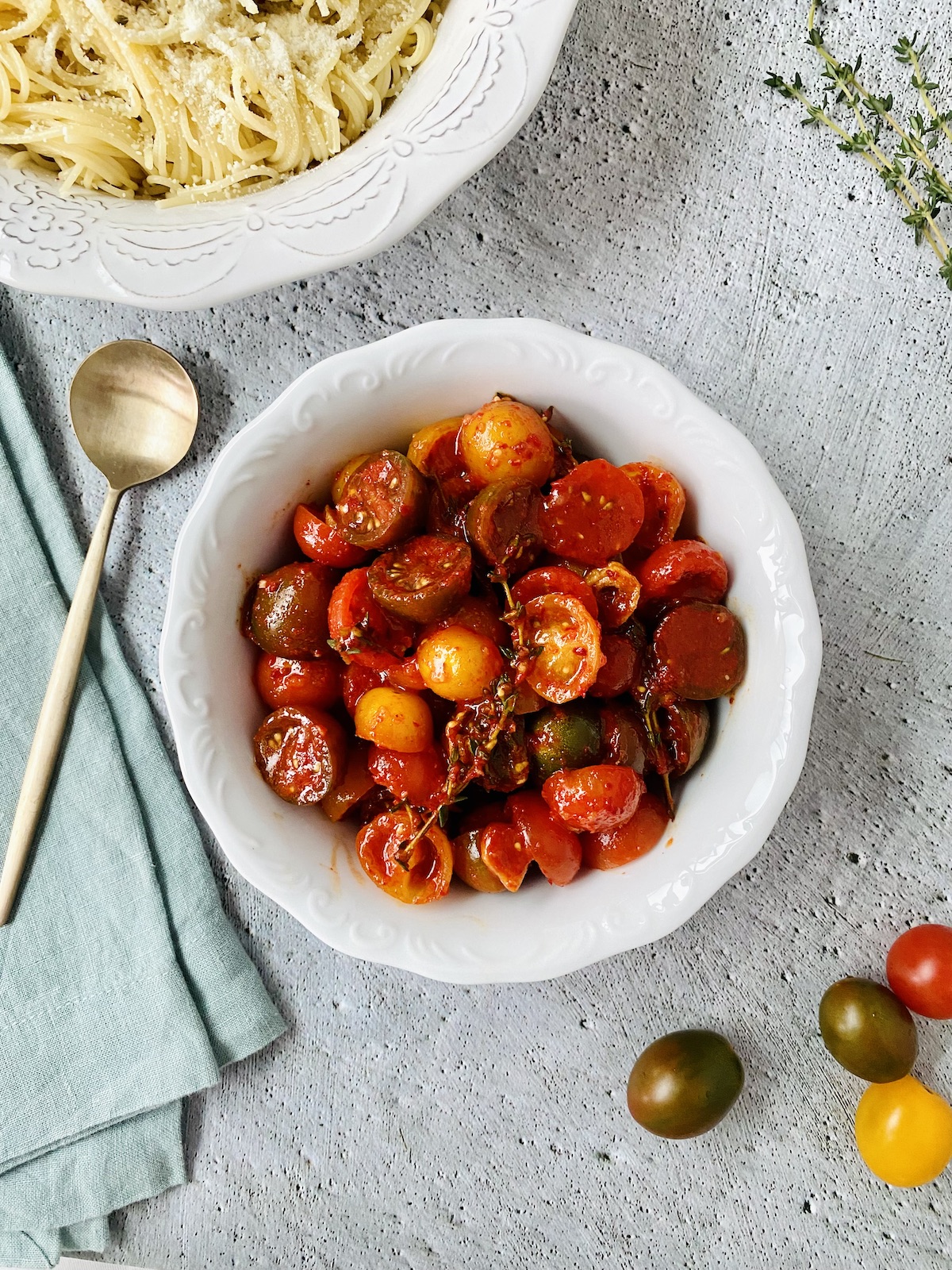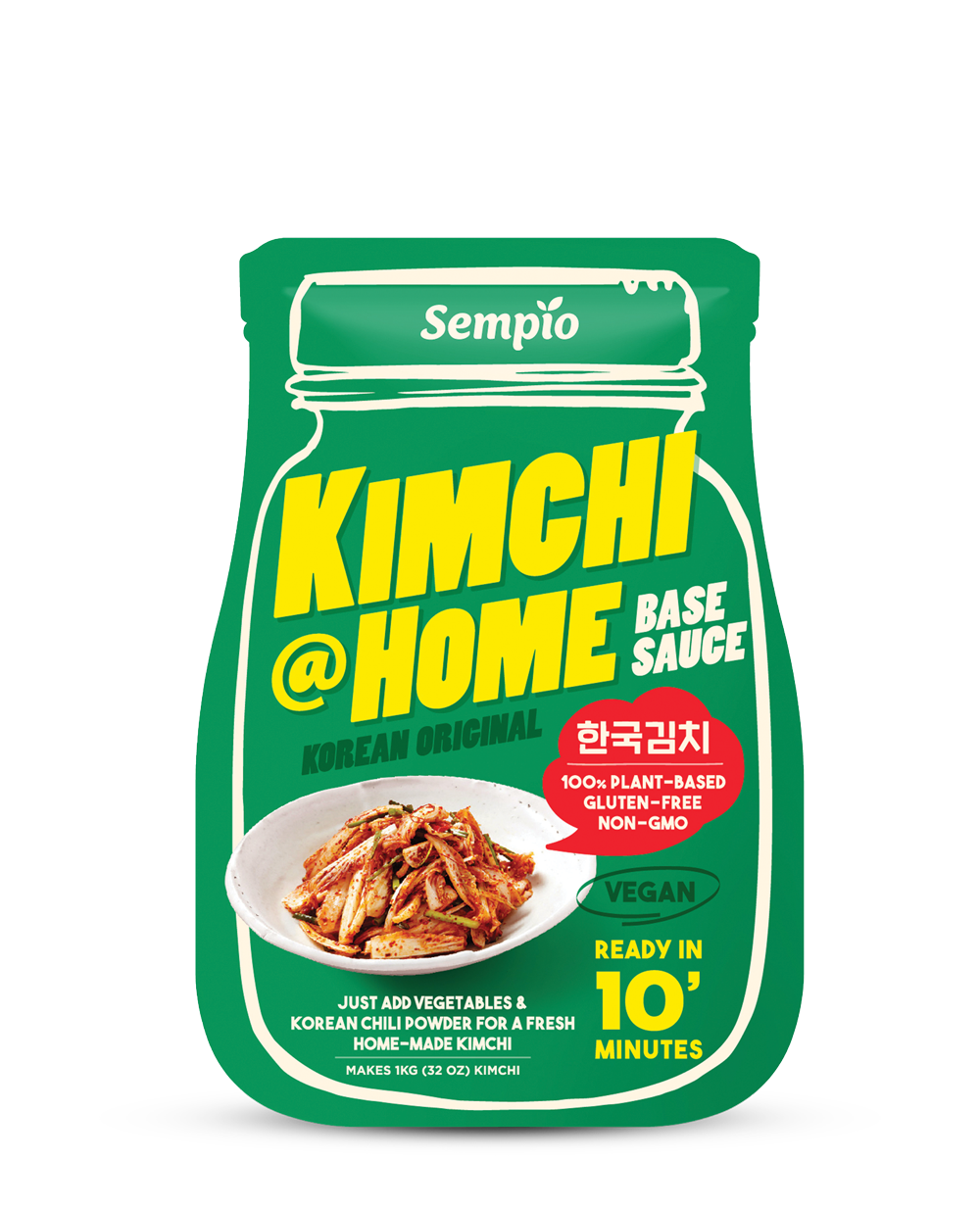 Kimchi Base Sauce, Vegan
Make kimchi your way – the easy way! Just mix our seasoning with red pepper flakes and add it to your choice of main ingredient.