Kimchi Udon noodles with scallions
Easy, quick and healthy weeknight dinner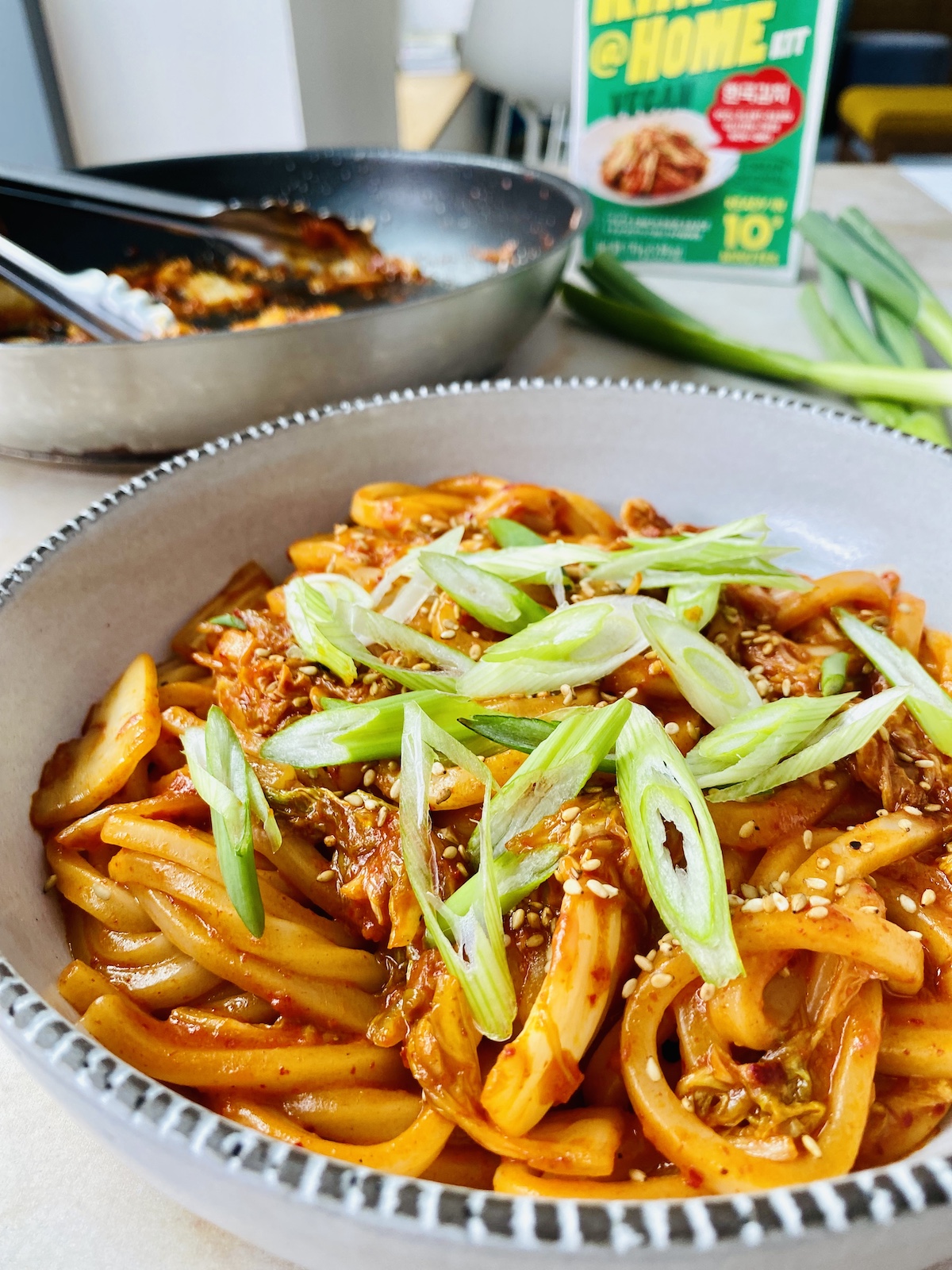 Ingredients (serves 2)
2 packs Udon noodles, frozen
1 Tbsp. vegetable oil
2 cups kimchi (500g)
1 Tbsp. Gochujang
2 tsp sesame oil
2 scallions, sliced
Sesame seeds (optional)
How to make it
Cook noodles following instructions on the package. Drain well

In a pan over high heat, combine vegetable oil, kimchi and gochujang. Cook for 3 minutes stirring. Add sesame oil.

Add cooked noodles to the pan and stir all together for a few seconds.

Serve topped with fresh sliced scallion and sesame seeds.
Tip
You can also use fresh or dried Udon noodles.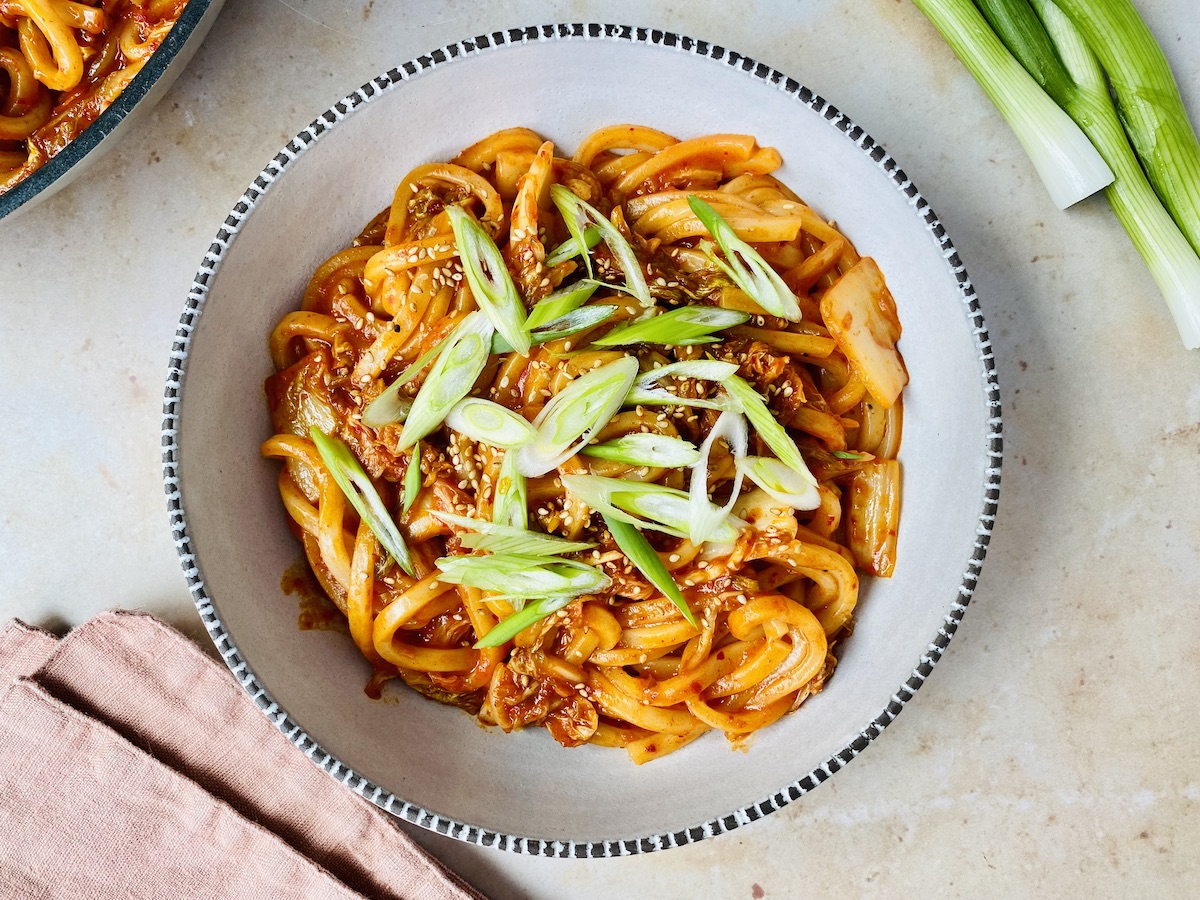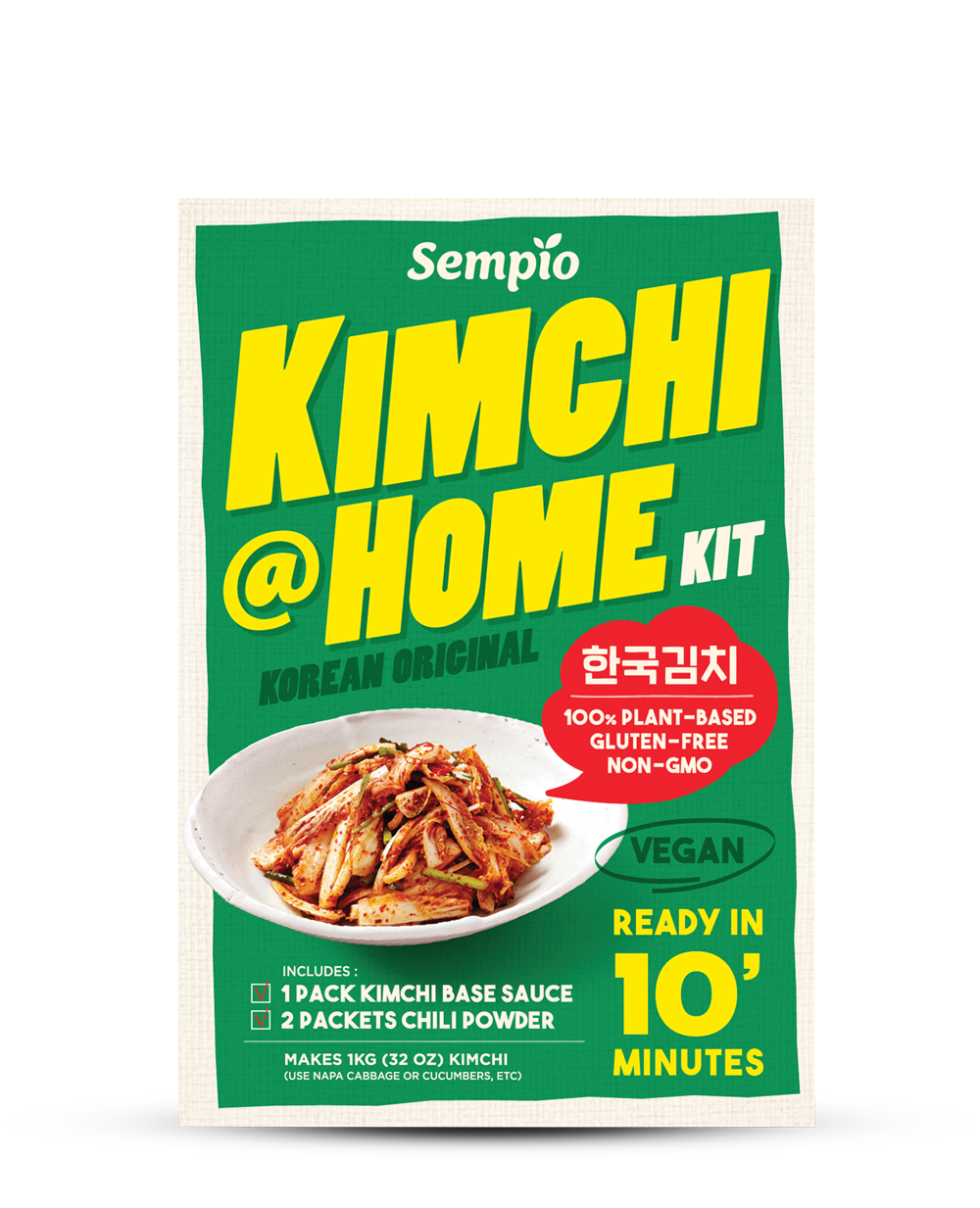 Kimchi @ Home Kit, Vegan
Fun and easy Kimchi @ Home Kit. Make fresh, delicious and fermented Korean Kimchi in only 10 minutes!