Sweet & Spicy Dipping Sauce for Chicken
This delightful sweet and spicy dipping will satisfy your sweet, savory, and spicy cravings. Made for all types of chicken and are also great for any other meat, finger foods and appetizers.
Package Size: 250ml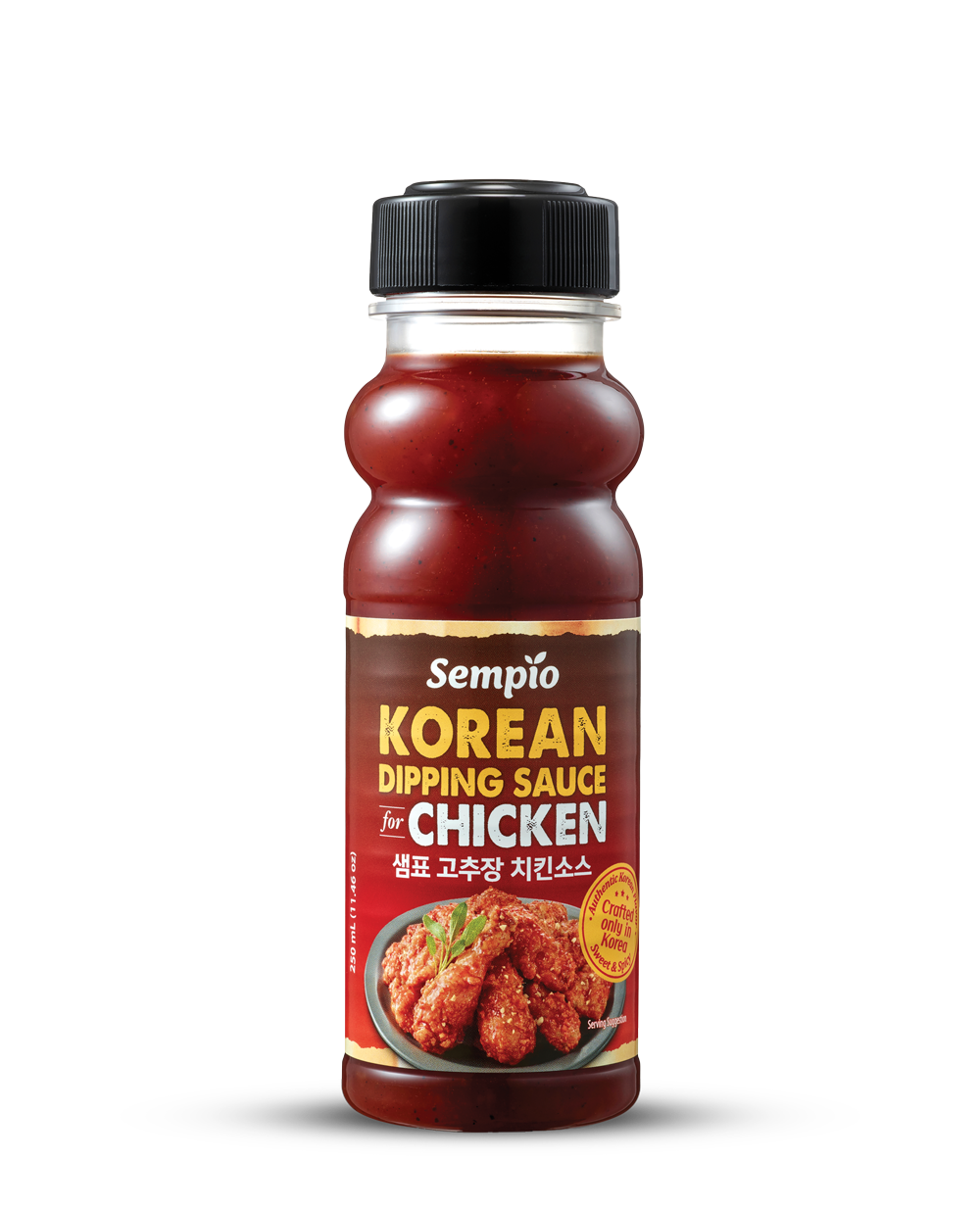 Ingredients
Fructooligosaccharide, corn syrup, tomato ketchup (tomato paste, vinegar (barley extract), spice mixture, citric acid, soy sauce powder, yeast extract), sugar, water, red pepper paste [Wheat paste (wheat), red pepper seasoning, pregelatinized wheat starch, alcohol, soybean paste (soybean)], garlic, maltodextrin, onion, salt, hot chili powder, modified starch, hot chili extract, onion concentrate (onion, leek), black pepper, cinnamon, wheat extract, xanthan gum, oleoresin capsicum, disodium inosinate, disodium guanylate
Product Info
Nutrition Info
Product Features:
Sempio Korean dipping Sauce for chicken was created to let you enjoy the real taste of Korean fried chicken straight from home. It was created with Sempio Gochujang as a main ingredient to give the sauce a more special flavor that highlights the sweet, umami-rich, and mildly spicy flavor. Enjoy Korean dipping sauce for chicken with fried chicken, fries, nugget, hot dogs, or any other meats or sides to add a distinctly Korean flavor to your favorite dishes.
Allergy Info:
wheat, soybeans and barley
Expiration Info:
18 months
Product Certification:
Safe Quality Food (SQF) Certification
Amount Per Serving:
Calories 50 (Calories from Fat 0)
Total Fat:
0g (0%) / Saturated Fat 0g (0%) / Trans Fat 0g
Total Carbohydrate:
12g (4%) / Dietary Fiber 1g (5%) / Sugars 6g