BBQ Bulgogi Sauce
Enjoy authentic Korean Bulgogi at home this easy and convenient sauce. Bulgogi is made with thinly sliced and marinaded beef or pork. Pour this soy-sauce based sweet and savory sauce over Bulgogi to make it juicy, tender and delicious!
Package Size: 75g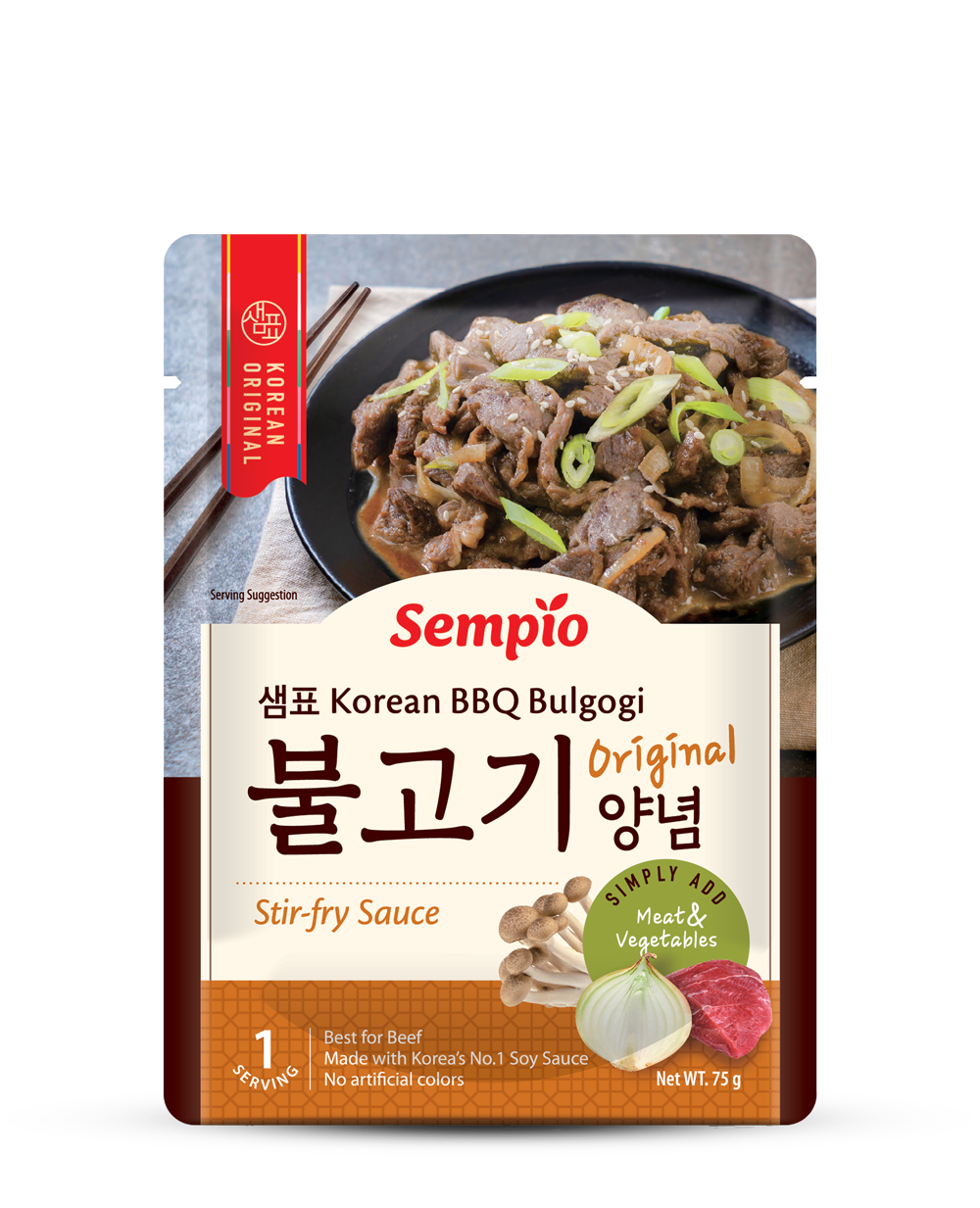 Ingredients
Water, naturally brewed soy sauce, sugar, high-fructose corn syrup, salt, garlic, soy peptide concentrate, pear puree, vinegar (barley), ginger, black pepper, xanthan gum, sodium benzoate (Less than 1/10 of 1% as a preservative)
Product Info
Nutrition Info
Product Features:
With Sempio bulgogi sauce you can enjoy authentic restaurant-style Korean bulgogi right in your kitchen. Our sauce is made with the perfect blend of soy sauce produced by Korea's top soy sauce manufacturer, Sempio, and other seasonings to give you a deep bulgogi taste you will not forget. Get some sliced beef and vegetables and experience the deep meaty flavor of Korean bulgogi.
Allergy Info:
wheat, soybeans and barley
Expiration Info:
18 months
Product Certification:
Safe Quality Food (SQF) Certification
Amount Per Serving:
Calories 160 (Calories from Fat 1)
Total Fat:
0g (0%) / Saturated Fat 0g (0%) / Trans Fat 1g
Total Carbohydrate:
37g (14%) / Dietary Fiber 0g (0%) / Sugars 30g