Grilled Short Rib Patties
Originally a royal dish, tteok-galbi is now a Korean specialty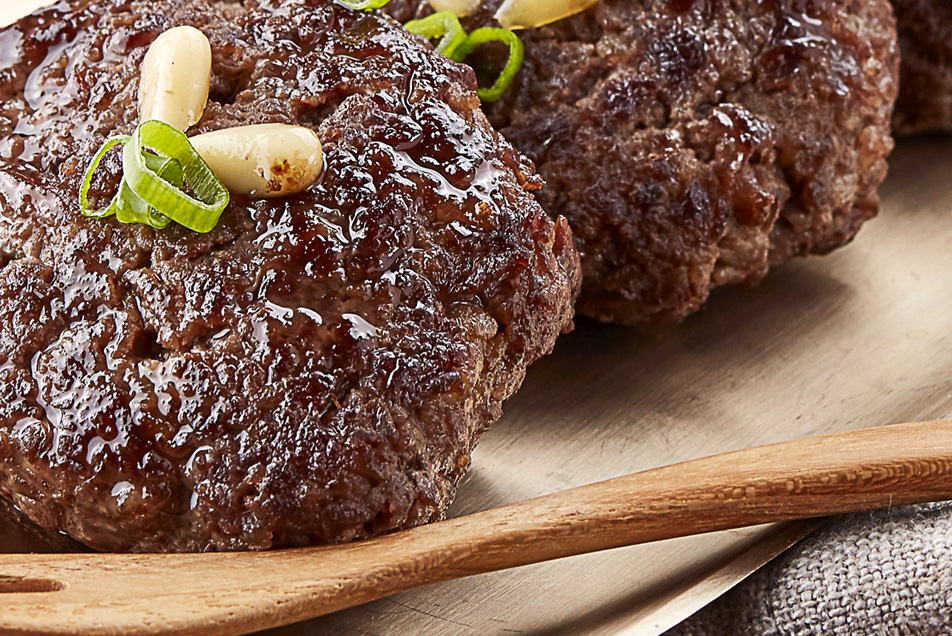 Ingredients (serves 2)
300g beef
5 tbsp Sempio Kalbi Sauce
1 tbsp vegetable oil
How to make it
Chop meat into very small pieces (Ground meat is optional).

Marinate chopped meat with Sempio Kalbi Sauce and refrigerate. After 30 minutes, take the meat out of the fridge and shape into patties.

Heat a large saute pan over a high heat. Drizzle with oil and sear patties on both sides before covering the pan lid and reducing the heat to low.

Continue to cook patties on low until cooked through.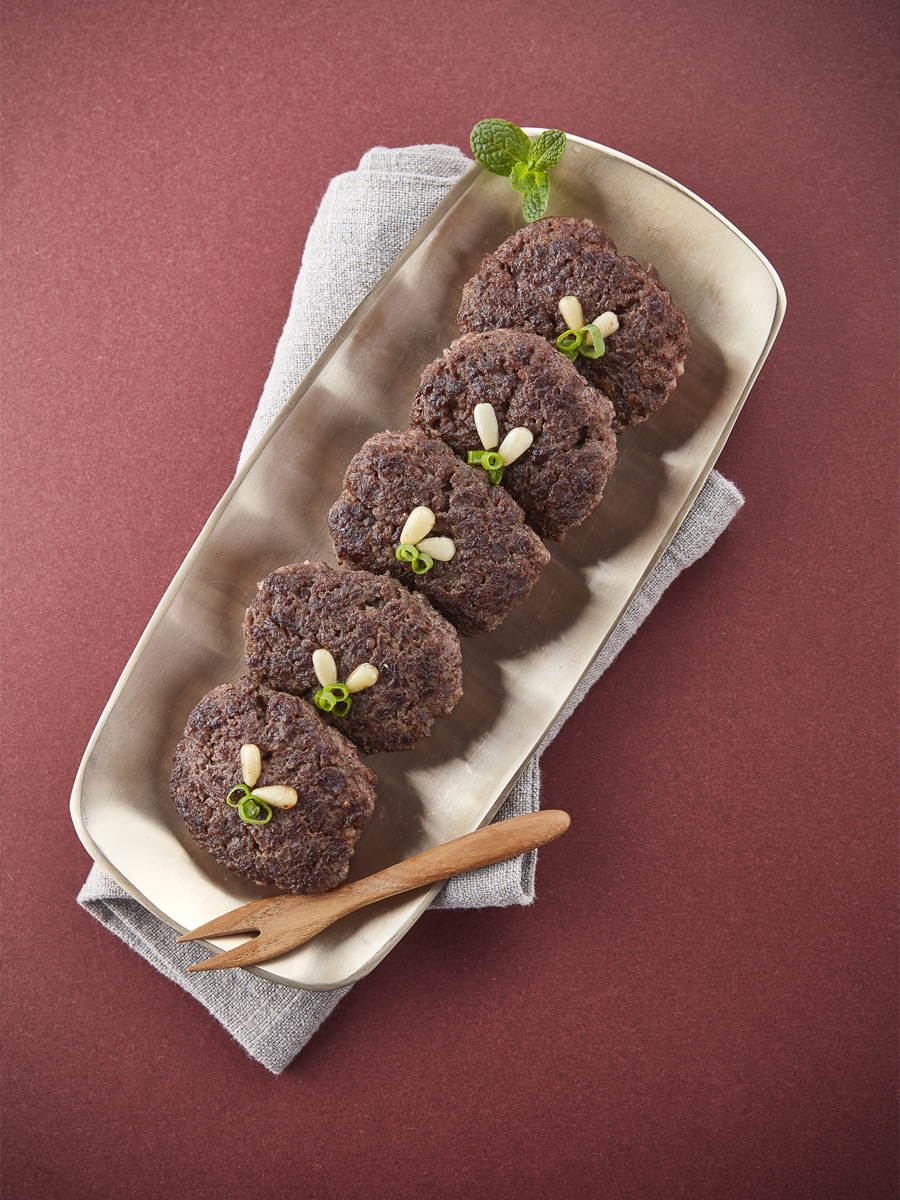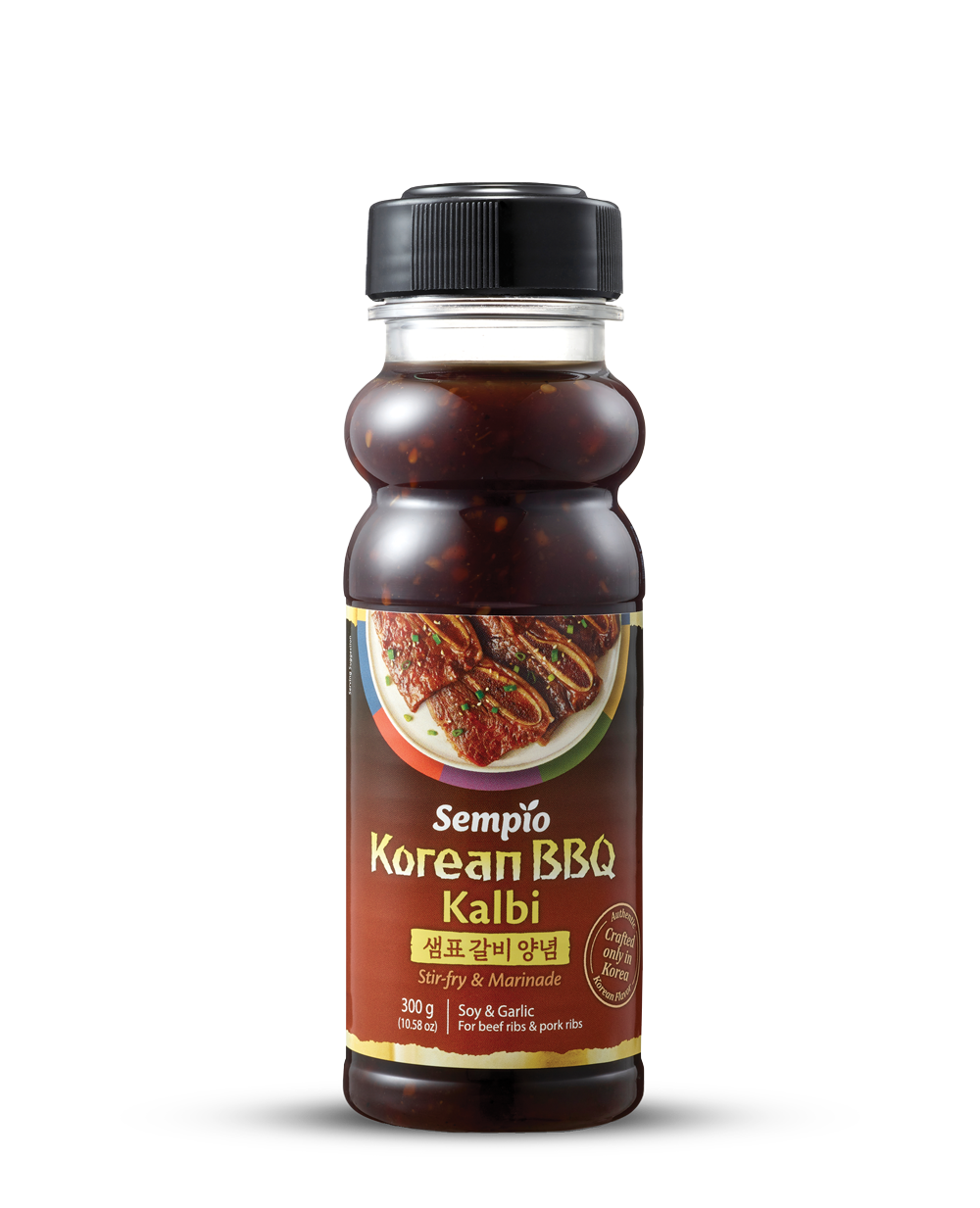 Kalbi Sauce
The secret to Korean BBQ Kalbi comes from its base of soy sauce and garlic. Kalbi is smoky, glossy and extra sweet – perfect with grilled ribs. A must-have for marinating, stirfrying and grilling meat, the BBQ blend can also be used as a dipping sauce for any meat, fish, nachos, vegetables and more!