BBQ Bulgogi Sauce
The secret to Korean BBQ Bulgogi comes from its sweet and savory soy sauce base. A must-have for marinating, stir-frying and grilling. Delicious with beef or pork, this versatile condiment can also be used as a dipping sauce for meat, burgers, hot dogs, seafood, fries, vegetables and more!
Package Size: 300g, 500g, 900g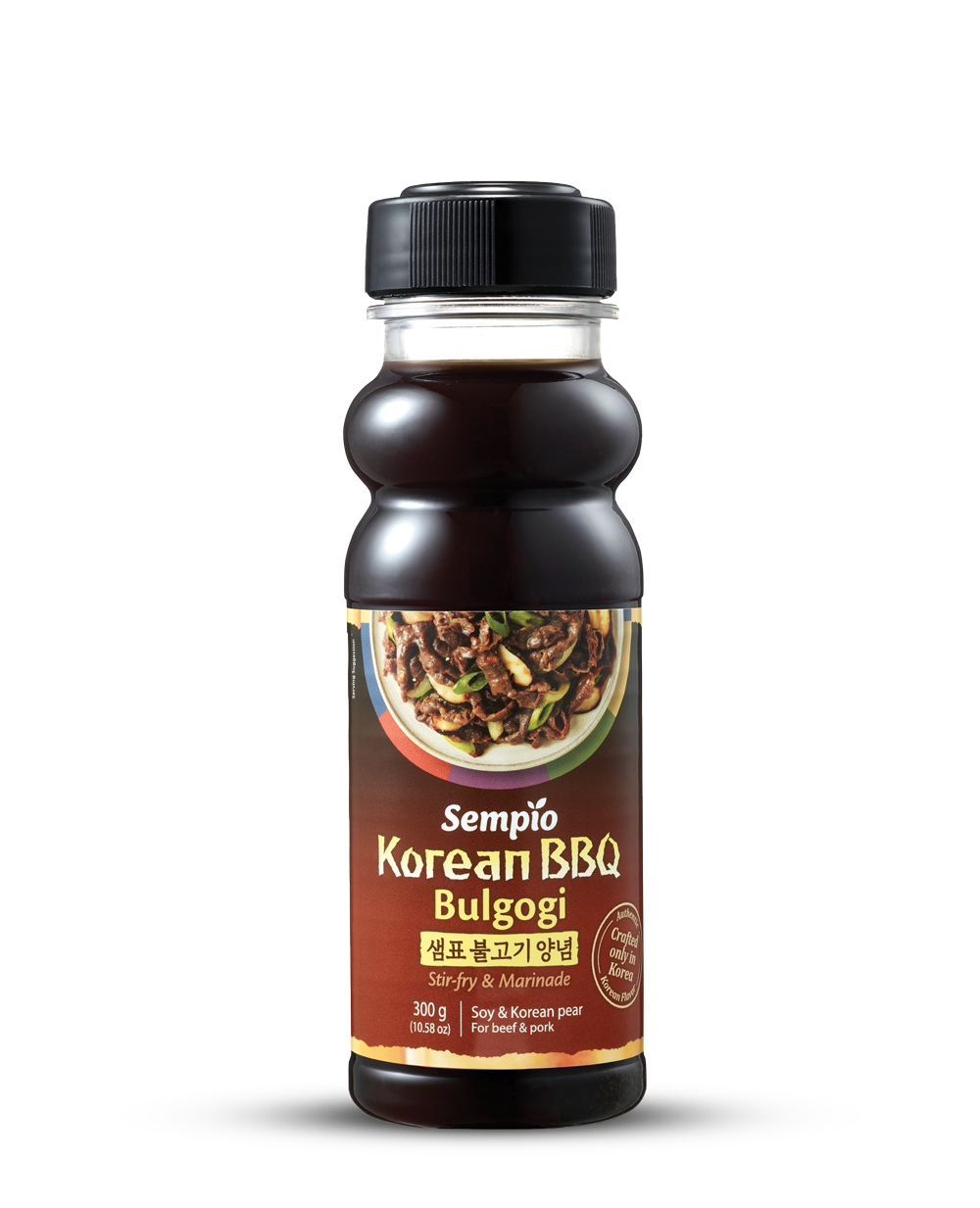 Ingredients
Naturally brewed soy sauce (defatted soybean, wheat, alcohol, water, sugar, high-fructose corn syrup, garlic, salt, soy peptide concentrate (soybean), vinegar, pear puree (pear, vitamin C), ginger, black pepper, xanthan gum, sodium benzoate (ess than 1/10 of 1% as a preservative)
Product Info
Nutrition Info
Product Features:
A delightfully rich & sweet Korean BBQ sauce to enjoy authentic Korean bulgogi with easily from your own kitchen. Uses Sempio soy sauce – Korea's best – as a base ingredient to make this sauce more robust, highlighting deep, umami-rich flavors, with added fruit purees to give this sauce a sweet flavor and the meat a tender texture. Simply stir-fry all of the meat and vegetables together and add sauce for quick and easy bulgogi straight from home.
Allergy Info:
contains wheat, soybeans
Expiration Info:
18 months
Product Certification:
Safe Quality Food (SQF) Certification
Amount Per Serving:
Calories 40 (Calories from Fat 0)
Total Fat:
0g (0 %) / Saturated Fat 0g (0 %) / Trans Fat 0g
Total Carbohydrate:
9g (3 %) / Dietary Fiber 0g (0 %) / Sugars 7g (14 %)