Japchae Sauce
Enjoy Korean Japchae easily from home with minimal preparation. Japchae is a dish made with stir-fried glass noodles cooked with colorful vegetables. Pour this sauce over Japchae for a dish perfectly balanced in sweet and savory flavors.
Package Size: 60g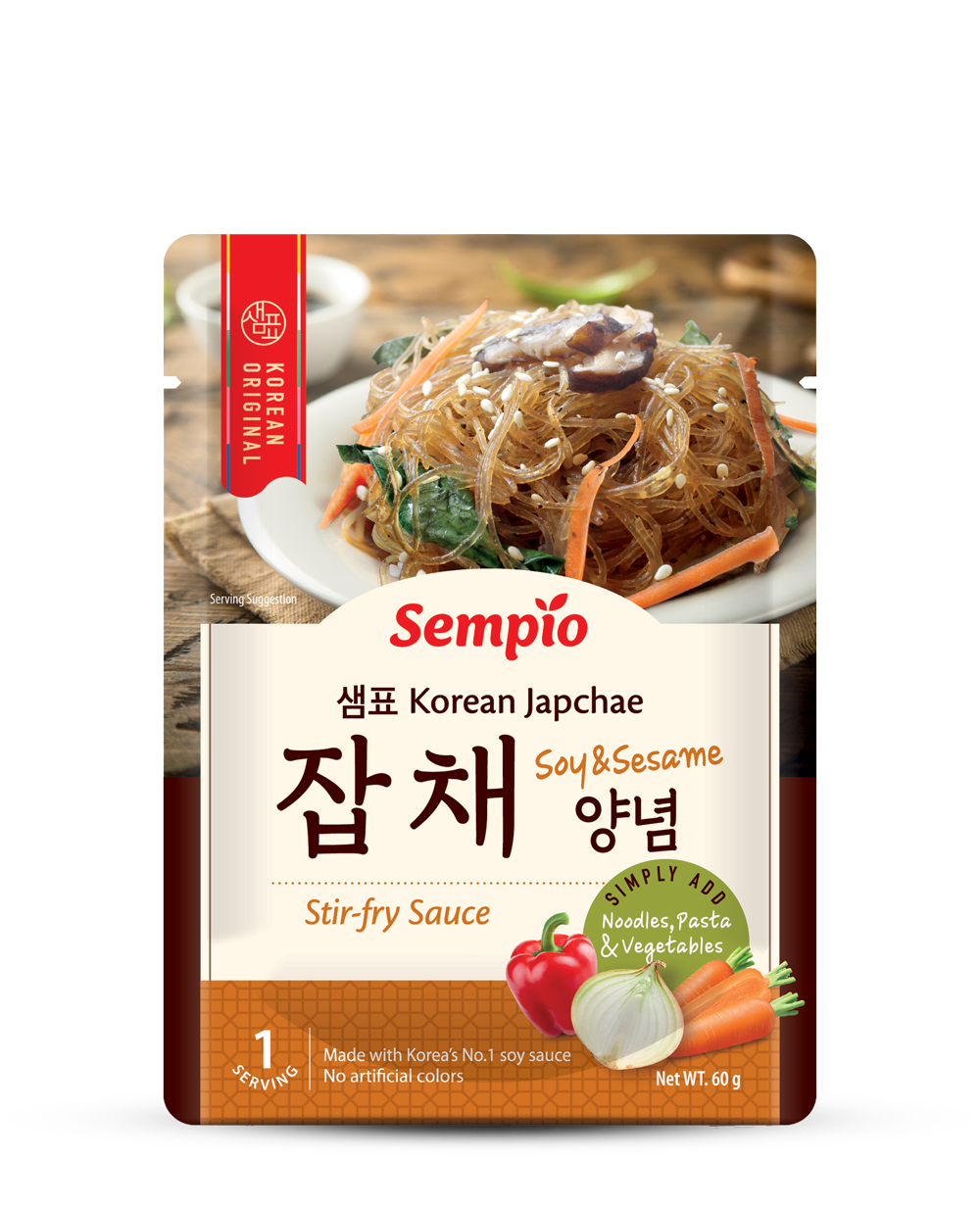 Ingredients
Naturally brewed soy sauce, water, sugar, corn syrup, garlic, seasoned rice wine, kiwi puree, pineapple puree, ginger, wheat extract, salt, sesame oil, black pepper powder, soy peptide concentrate, xanthan gum, disodium inosinate, disodium guanylate, caramel color, oleoresin capsicum, sodium benozate as a preservative.
Product Info
Nutrition Info
Product Features:
Sempio Japchae sauce is the perfect way to enjoy Korea's favorite party food easily from the comfort of home. Our japchae sauce is made with the perfect blend of soy sauce produced by Korea's top soy sauce manufacturer, Sempio, and other seasonings to deliver the ultimate japchae experience. Just prepare some glass noodles, pork or beef, and some vegetables to enjoy delicious japchae right from home.
Allergy Info:
soybeans, wheat and sesame
Expiration Info:
18 months
Amount Per Serving:
Calories 105 (Calories from Fat 9)
Total Fat:
1g (1%) / Saturated Fat 0g (0%) / Trans Fat 0g
Total Carbohydrate:
20g (7%) / Dietary Fiber 0g (1%) / Sugars 17g