Enhance the natural sweetness of fresh mussels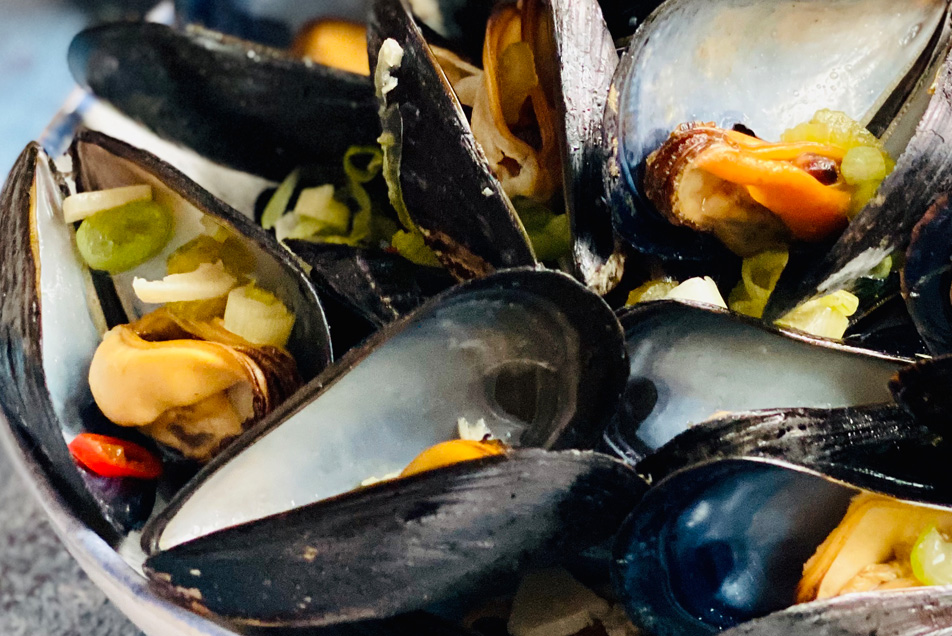 Ingredients (serves 2)
1 kg mussels, cleaned thoroughly
1 tbsp olive oil
4 garlic cloves, sliced
1 celery stick, sliced
1/2 fresh chilli, sliced
3 tbsp white wine
1 cup water
2 tbsp Sempio Soy Sauce
2 spring onions, sliced
How to make it
In a pot over medium heat, add the olive oil, garlic, chilli and sauté for 2 mins.

Add mussels and white wine. Cook for 3 mins stirring often (mussels will start opening).

Add water and Sempio Soy Sauce. Simmer for 10 mins, covered. Discard any mussels that haven't opened.

Serve sprinkled with chopped spring onion.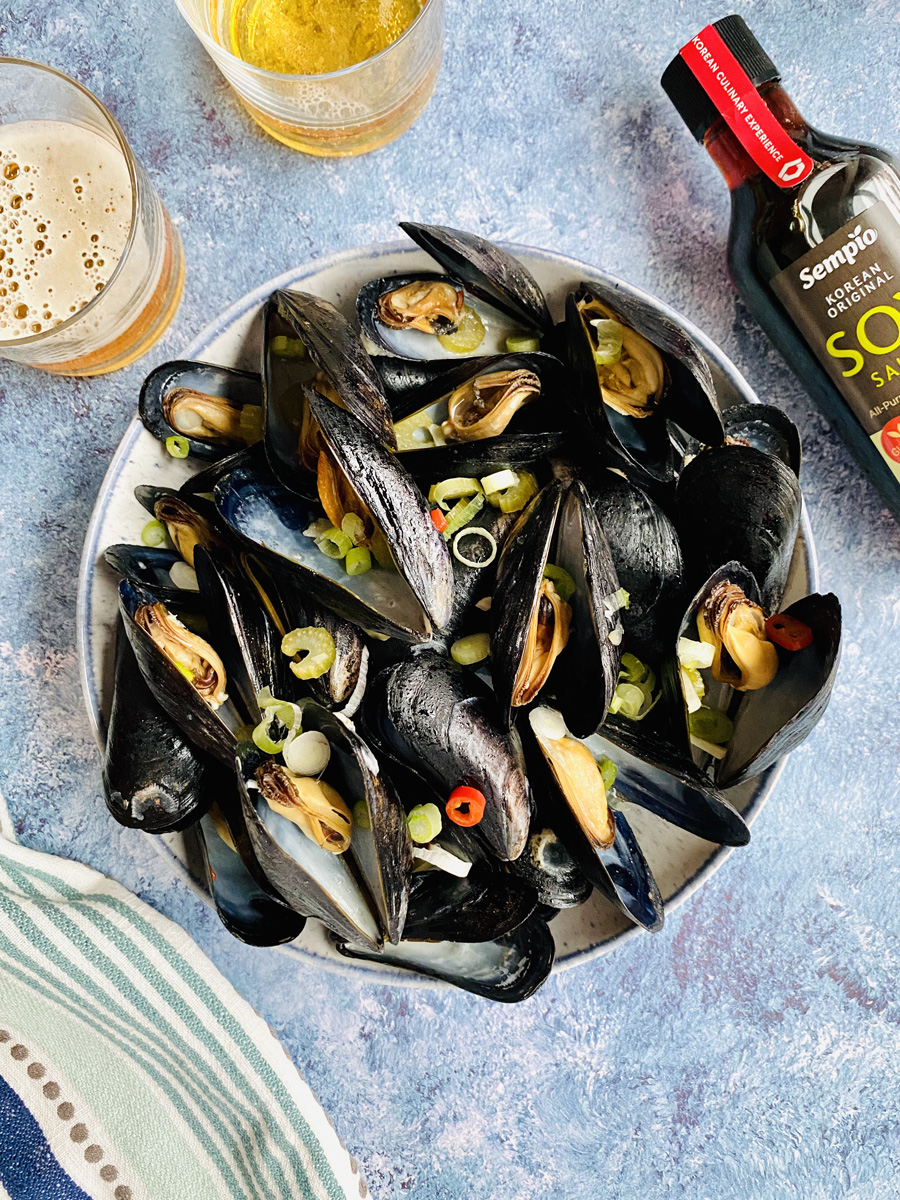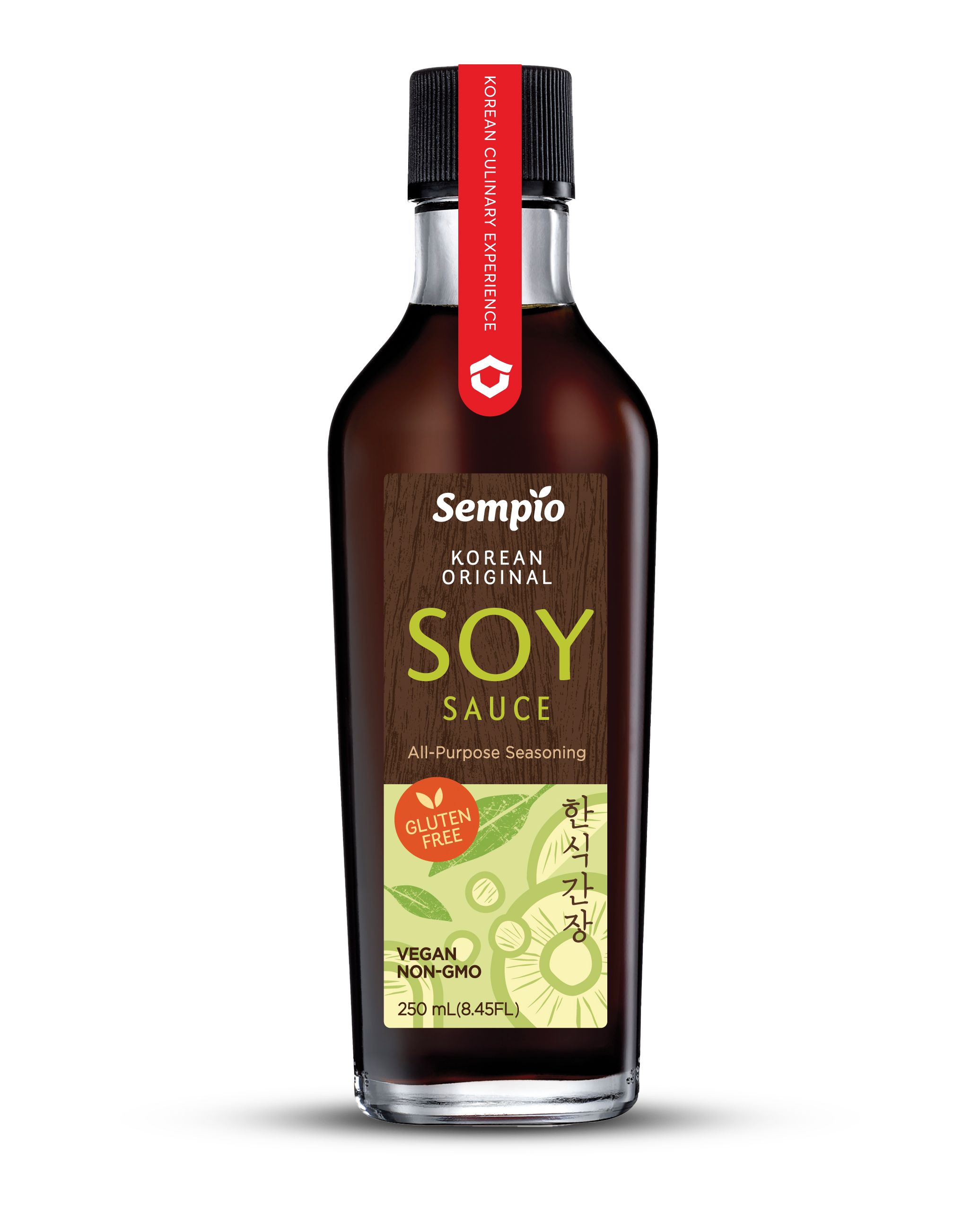 Soy Sauce
The heart of Korean cuisine. Made from fermented beans, this sweet and savory gluten-free Soy Sauce will complement anything you bring to the table from Eastern dishes to Western dishes.