The perfect summer appetizer or light meal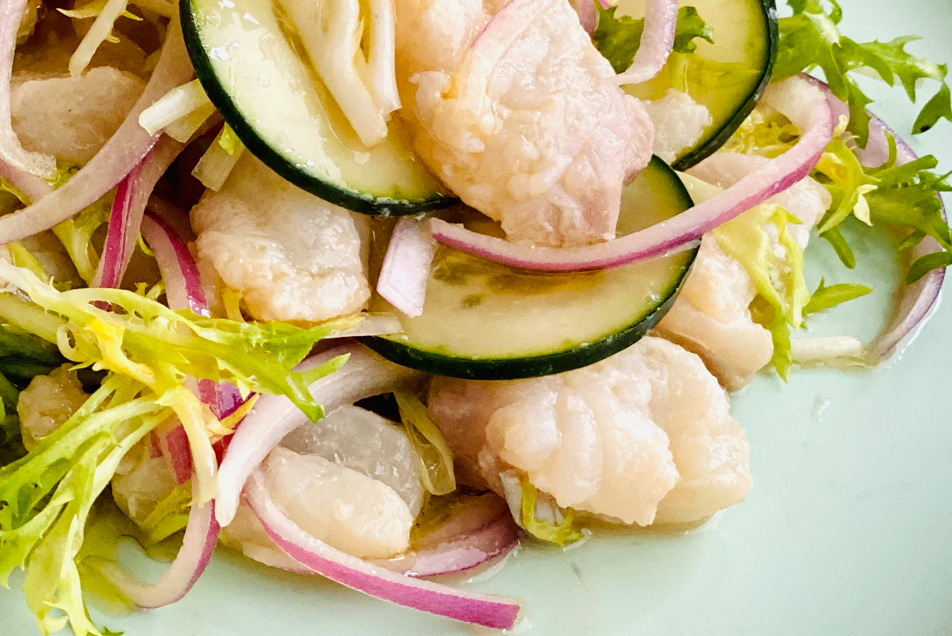 Ingredients (serves 2)
200g halibut fillet, skinless
1/4 red onion, thinly sliced
1/3 cucumber, thinly sliced
1/4 chicory/endive, washed and cut into bite-sizes
3 tbsp Sempio Oil-free Vinaigrette
2 tbsp olive oil
How to make it
Cut the halibut into bite-size pieces.

In a bowl, combine halibut with onion, cucumber and chicory/endive. Drizzle with Sempio Oil-free Vinaigrette, olive oil and toss gently.

Leave in the refrigerator for 15 mins. Toss one more time and serve.
Tip
If you like an extra citrus flavour add a squeeze of lemon juice when you combine all the ingredients together.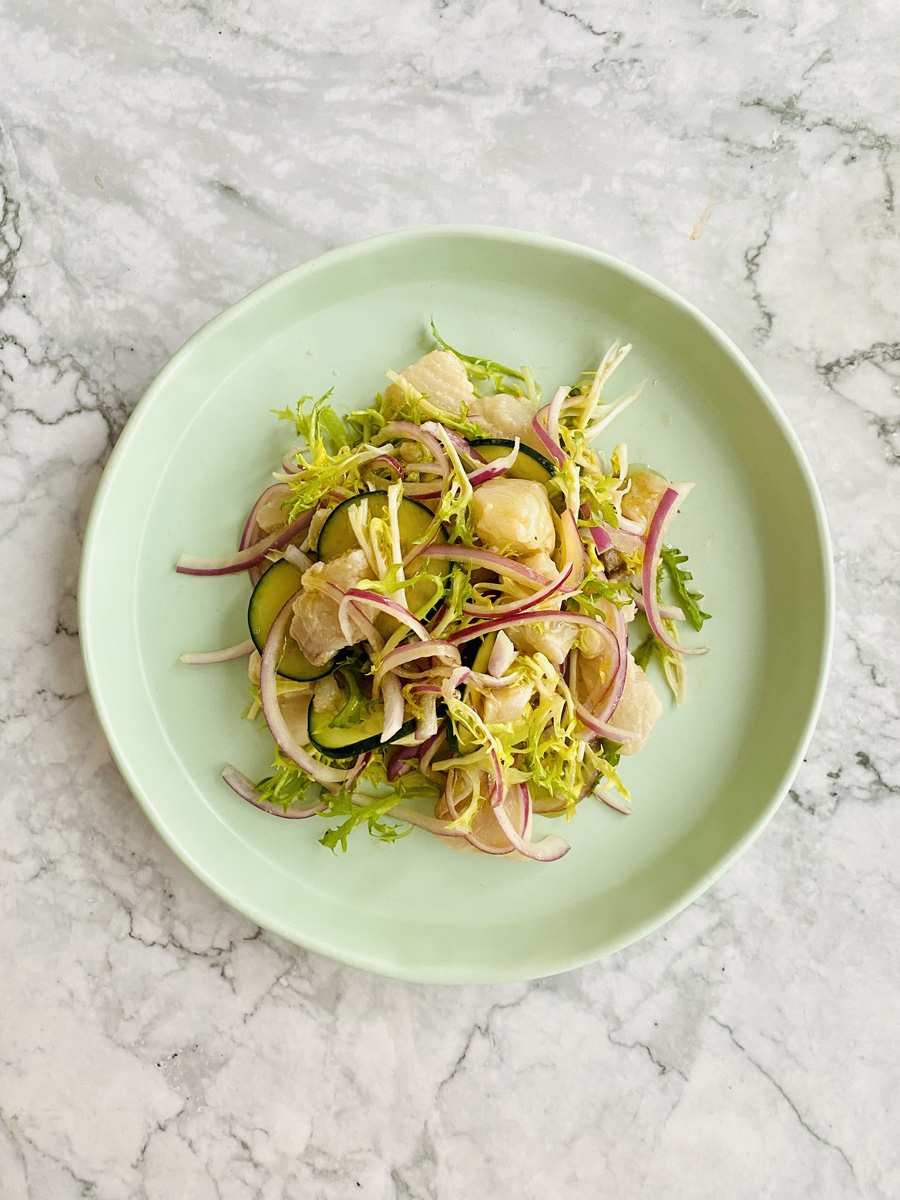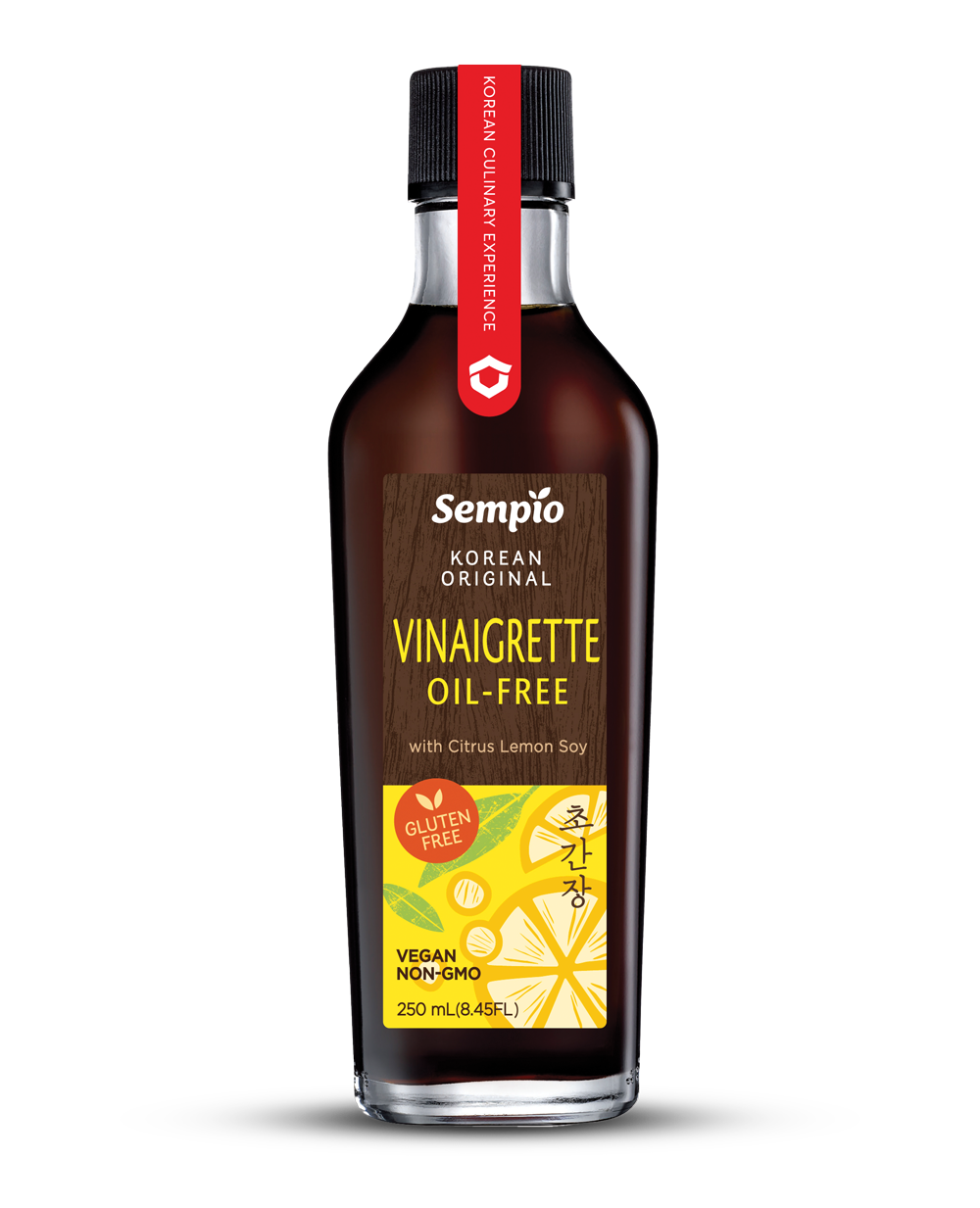 Oil-free Vinaigrette
This hugely versatile oil-free vinaigrette adds zesty Korean flavor to any dish, plus it's gluten-free.