Healthy and vegan, it makes a tasty light lunch or supper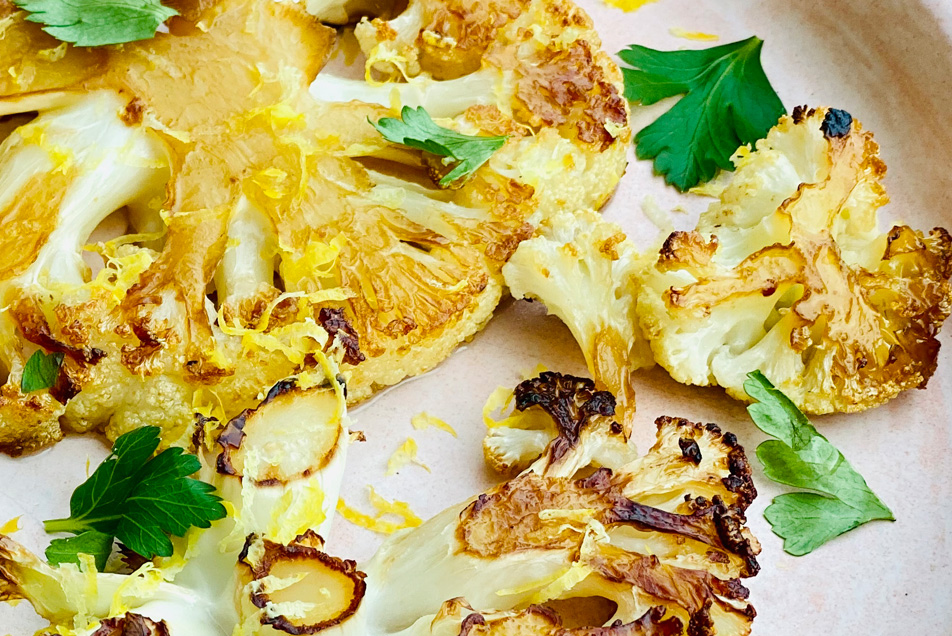 Ingredients (serves 2)
1 whole cauliflower
1 tbsp olive oil
3 tbsp Sempio Stir-fry Sauce
1 lemon, zest only
How to make it
Preheat oven to 200ºC

Cut the cauliflower through the core into ½ inch steaks.

Spread the Sempio Stir-fry Sauce evenly over the cauliflower pieces.

Coat a baking sheet with olive oil and arrange the cauliflower pieces on top. Cook for 30 mins in the oven, flipping the cauliflower every 10 mins.

Serve with lemon zest on top.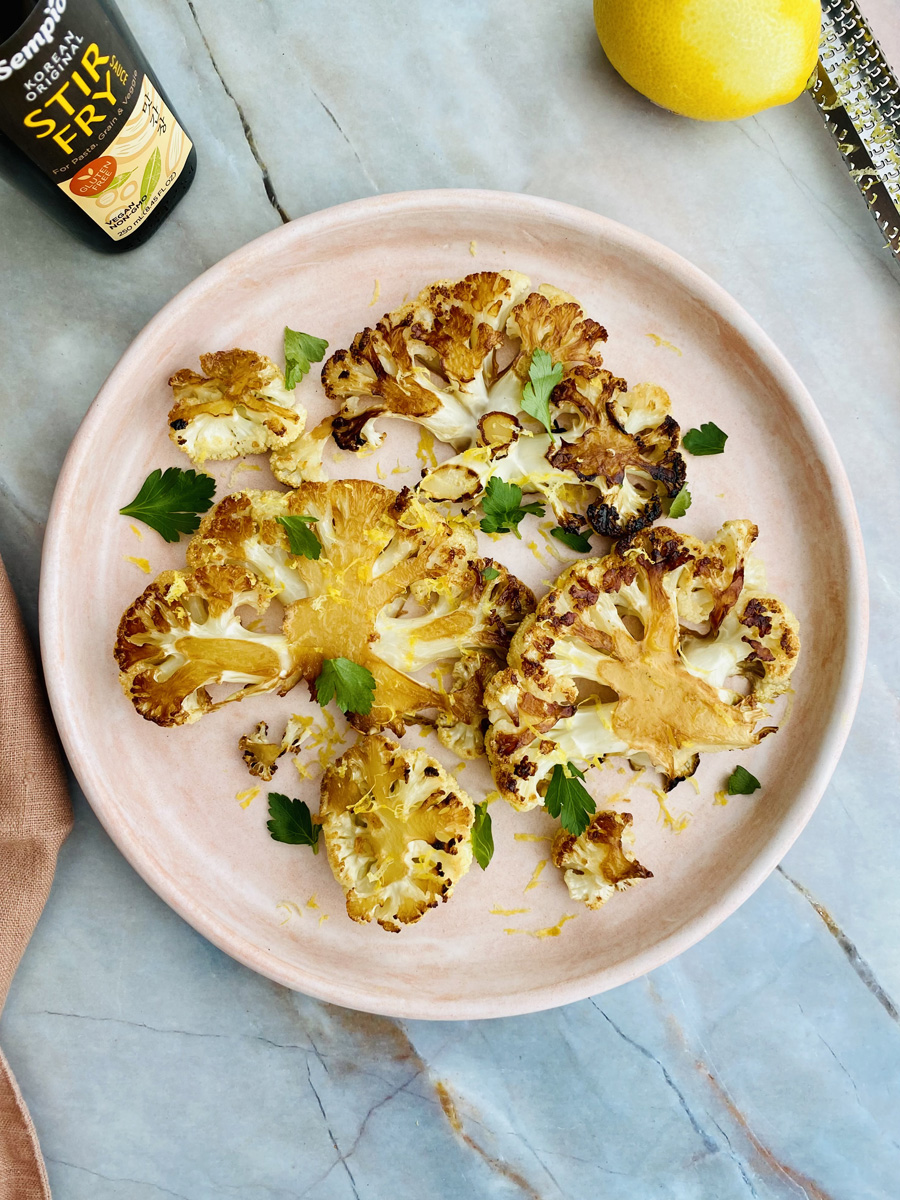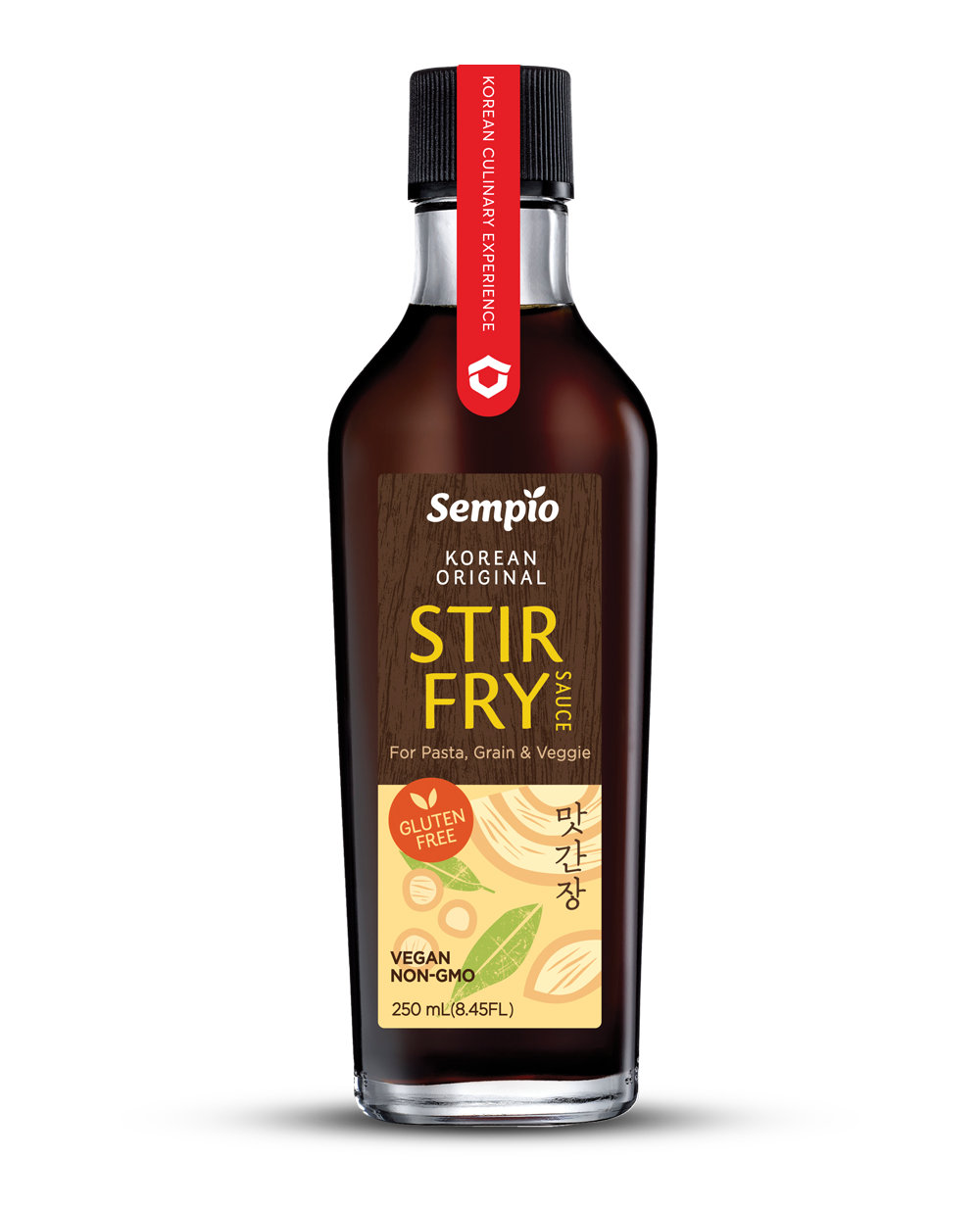 Stir-fry Sauce
This multi-purpose sweet and savoury soy sauce is a convenient way to add delicious flavor to any stir-fry.