Make perfectly crispy and light tempura at home every time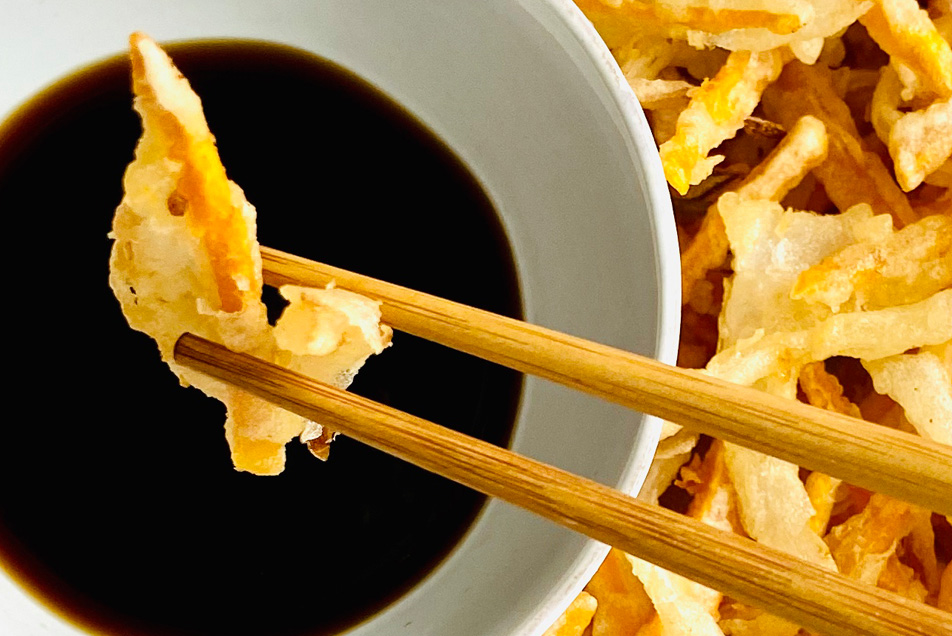 Ingredients (serves 2)
120g flour
250ml water
1 small sweet potato, thinly sliced
500ml oil
Sempio Oil-free Vinaigrette
How to make it
Whisk flour and water to make a smooth batter, then add the vegetables to coat.

In a large pot over medium-high, heat the oil until 175C.

Fry the vegetables in small batches, stirring frequently until golden-brown (about 3 mins per batch).

Take out and leave on the paper towels to drain excess oil.

Serve with Sempio Oil-free Vinaigrette on the side.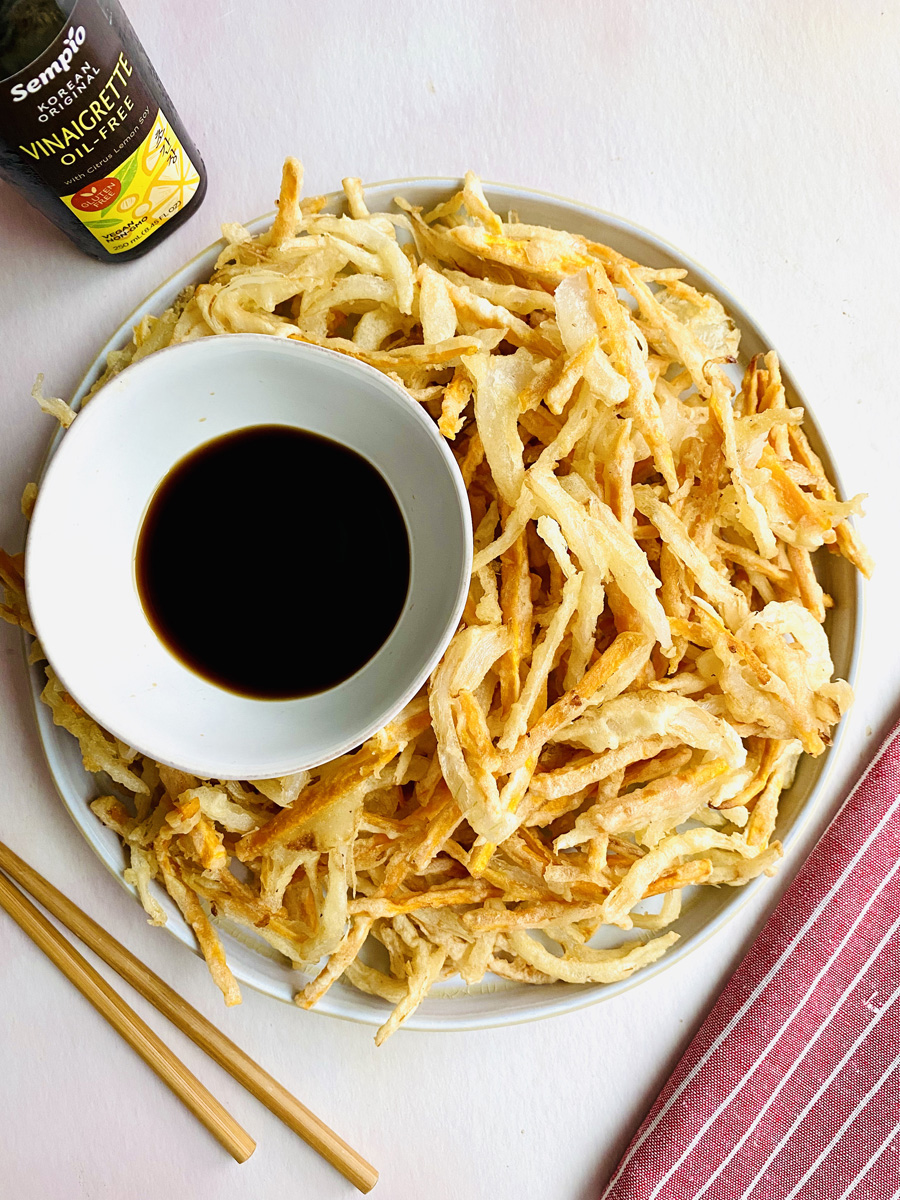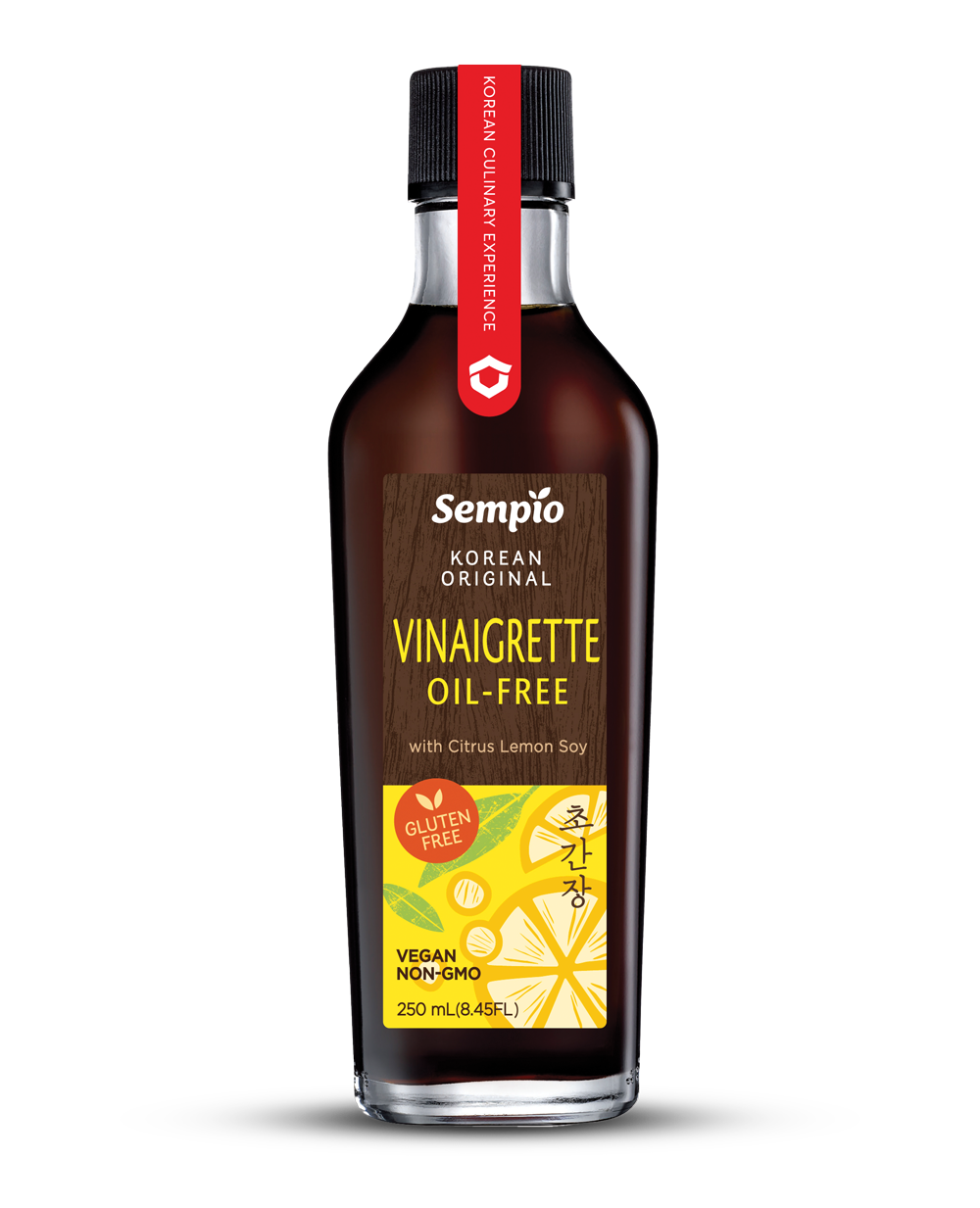 Oil-free Vinaigrette
This hugely versatile oil-free vinaigrette adds zesty Korean flavor to any dish, plus it's gluten-free.