Adds a clean and natural depth of flavor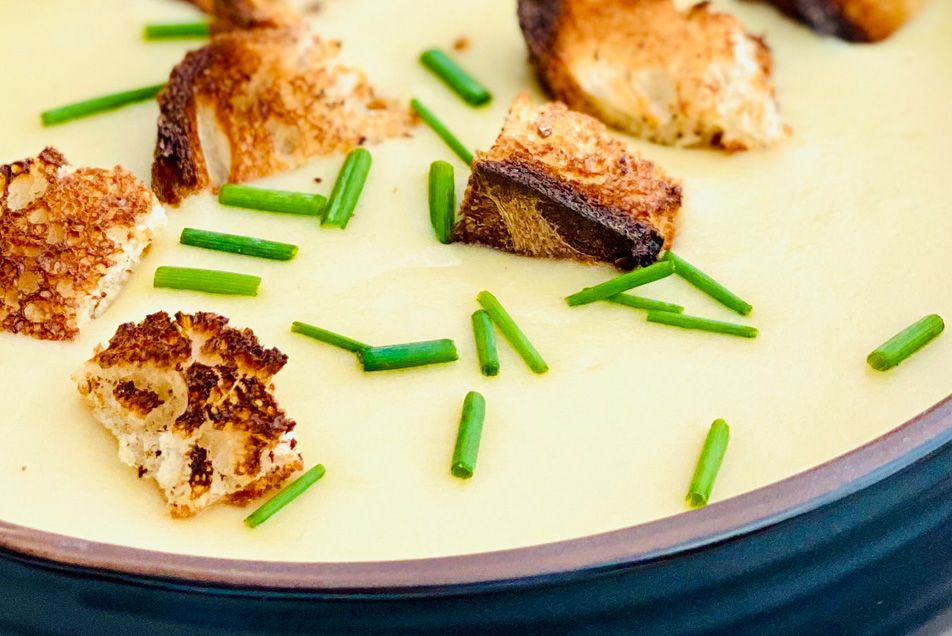 Ingredients (serves 2)
2 garlic cloves, chopped
1 leek, white part only, sliced
1 potato, diced
1 tbsp olive oil
500ml water
1 tbsp Sempio Soy Sauce
60ml cream
Croutons and chives to garnish
How to make it
In a pot over medium heat combine the olive oil, garlic and leek, and stir-fry for 2 mins.

Add potato, water and Sempio Soy Sauce, then simmer for 15 mins, covered.

A few minutes before serving, add cream and stir.

Use a stick blender or a food processor to blend until smooth. Serve topped with the croutons and chives.
Tip
Different topping options can be croutons, other chopped fresh herbs (chives, parsley, dill), crushed nuts, sour cream or seeds.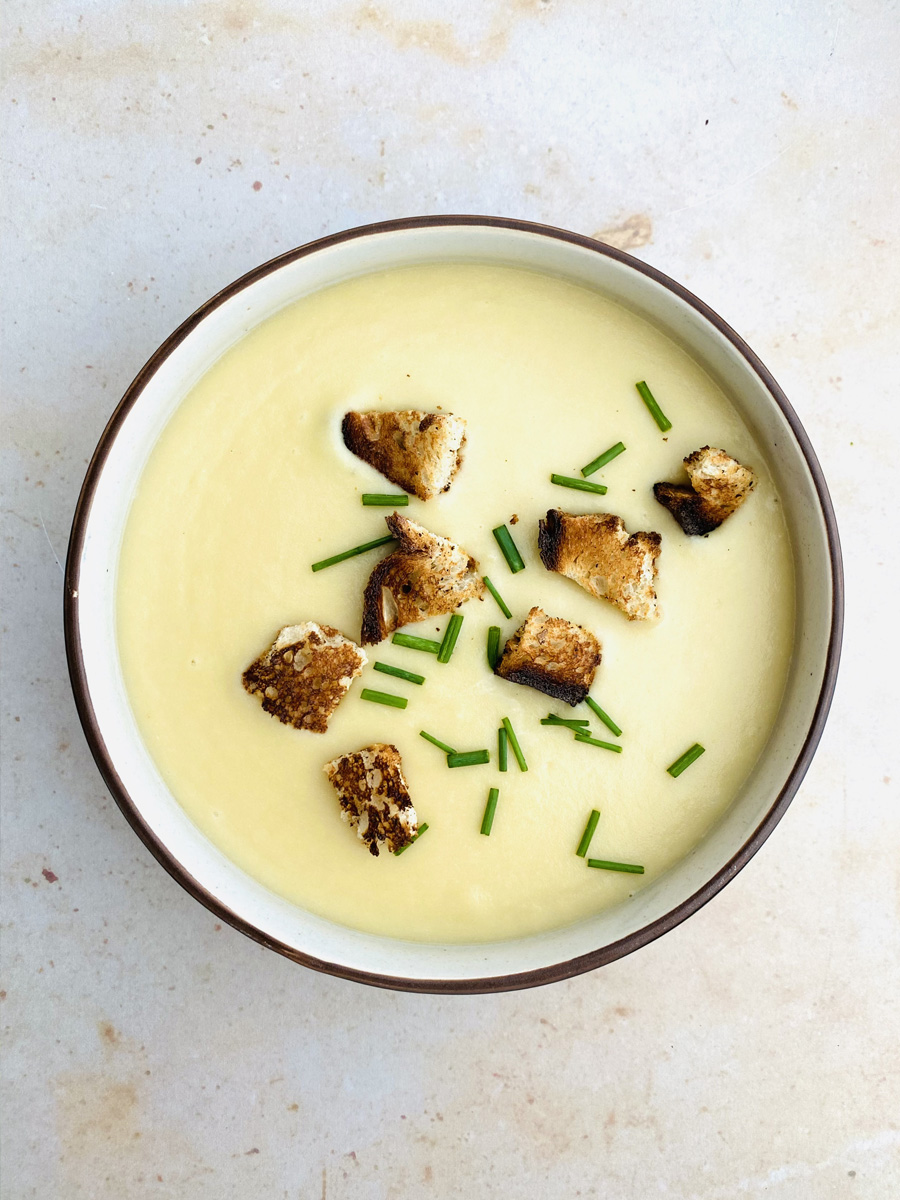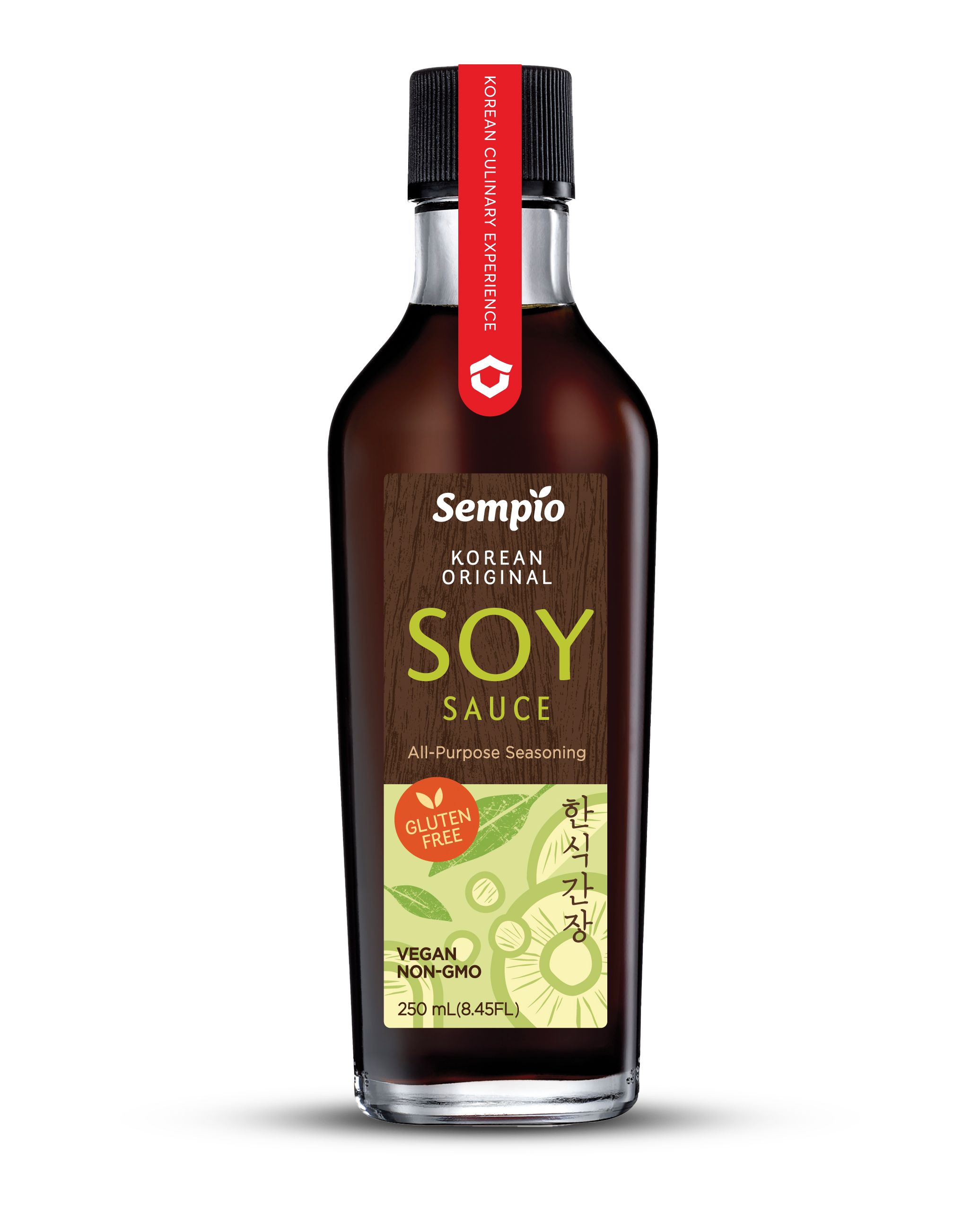 Soy Sauce
The heart of Korean cuisine. Made from fermented beans, this sweet and savory gluten-free Soy Sauce will complement anything you bring to the table from Eastern dishes to Western dishes.