Oil-free Vinaigrette
This hugely versatile oil-free vinaigrette adds zesty Korean flavor to any dish, plus it's gluten-free.
Package Size: 250ml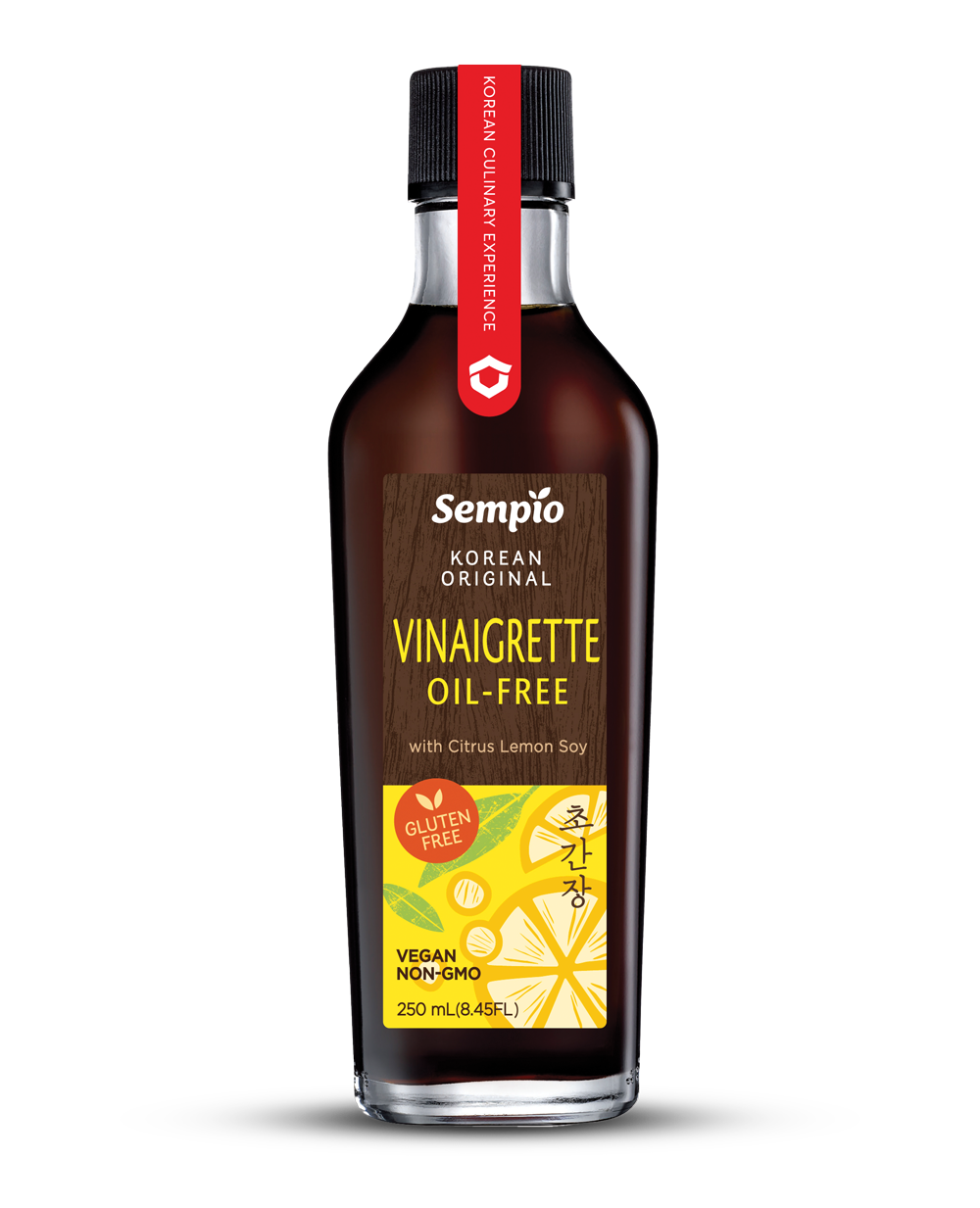 Ingredients
Brown Rice Vinegar (Water, Brown Rice, Malt Extract), Water, Soy Sauce (Water, Soybean, Salt, Spirits), Sugar, Lemon Concentrate, Brown Rice Concentrate, Lemon Juice (Water, Citric Acid, Lemon Concentrate, Malic Acid), Yeast Extract, Salt
Product Info
Nutrition Info
Product Features:
A balanced combination of citrus lemon, pungent brown rice vinegar, and umami-rich soy sauce. The umami taste of soy sauce adds a round flavor that makes it a delicious vinaigrette even without added oil. Perfect as a salad dressing, a dipping sauce for fried food, or pickling vegetables. A multipurpose seasoning sauce with up to 60% lower sodium compared to a regular soy sauce.
Expiration Info:
18 months
Product Certification:
Safe Quality Food (SQF) Certification
Amount Per Serving:
Calories 15
Total Fat:
0.1g (0%) / Saturated Fat 0g (0%) / Trans Fat 0g
Total Carbohydrate:
4g (1%) / Dietary Fiber 0g (0%) / Sugars 4g (Includes 3g Added Sugars)