Traditional fried rice, no-soy soy sauce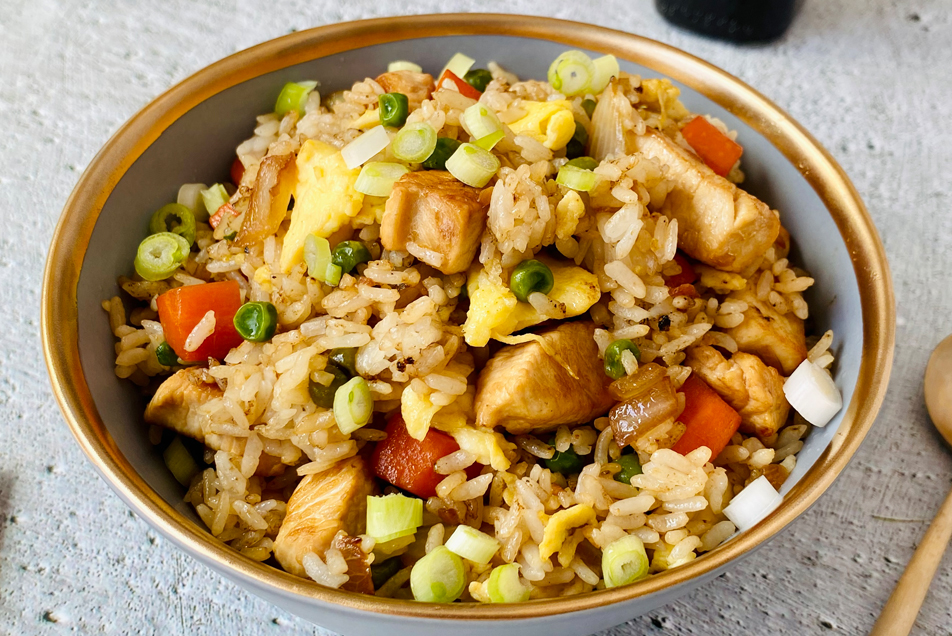 Ingredients (serves 2)
2 eggs
8 Oz Chicken breast, cut into cubes (1/2 breast approx.)
½ carrot, diced
½ onion, diced
1 garlic clove, minced
1 tsp ginger, grated
2 Tbsp. NO SOY soy sauce
3 cups cooked rice (1 cup raw)
2 Tbsp vegetable oil
How to make it
Beat the eggs and scramble in a pan over medium heat with a drizzle of oil. Take out and reserve.

In the same pan, add more oil and cook chicken for one minute at high heat, until brown.

Add carrot and onion, crank down to medium heat and cook for 5 minutes, stirring. Pour a drizzle of No-Soy soy sauce, and take out.

In the same pan, over high heat, fry cooked rice with a tablespoon of oil for 2 minutes. Do not stir too much to allow the fry to get crunchy and golden.

Add eggs, chicken and vegetables back in. Stir-in No-soy soy sauce and mix. Cook for 30 seconds more before serving.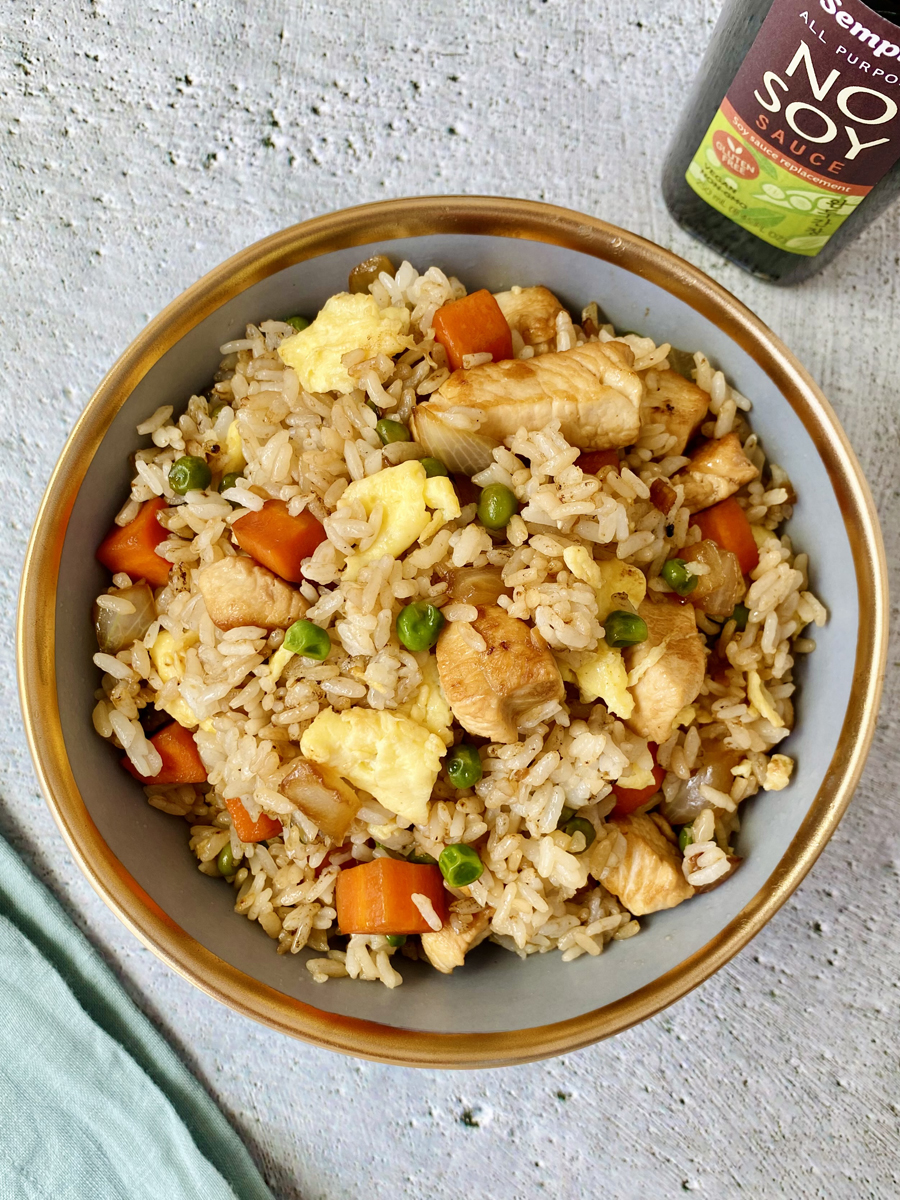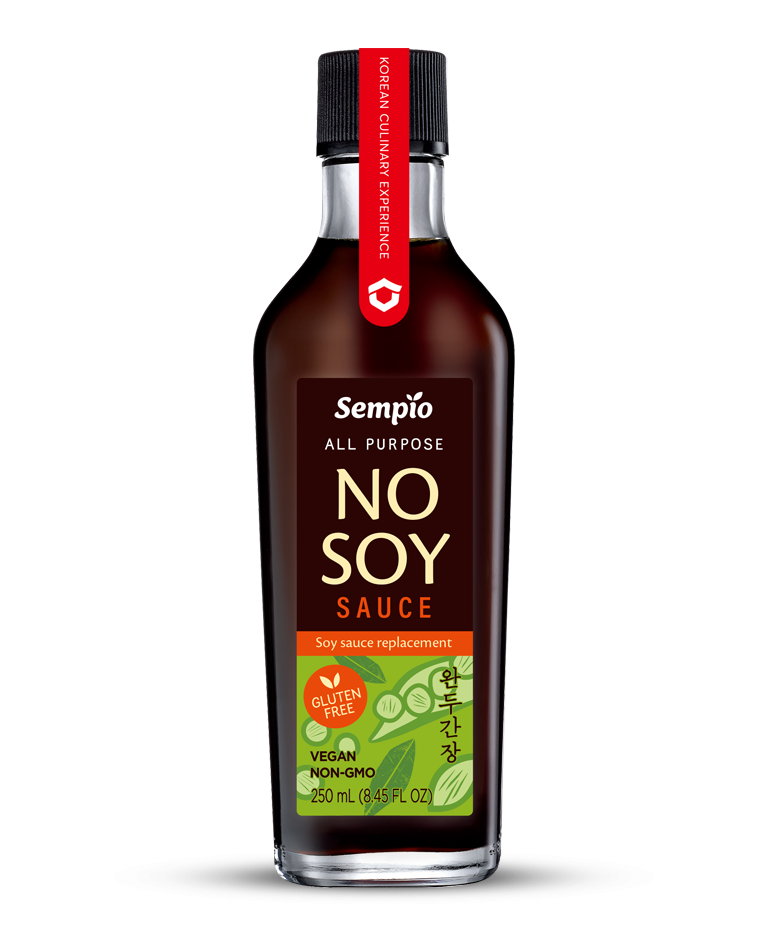 No-Soy Sauce​
The perfect allergen-free soy substitute, that tastes just like a regular soy sauce. Made from peas and pea protein, Sempio No-Soy Sauce is great to use in any recipe that calls for soy sauce.