An umami-rich creamy stew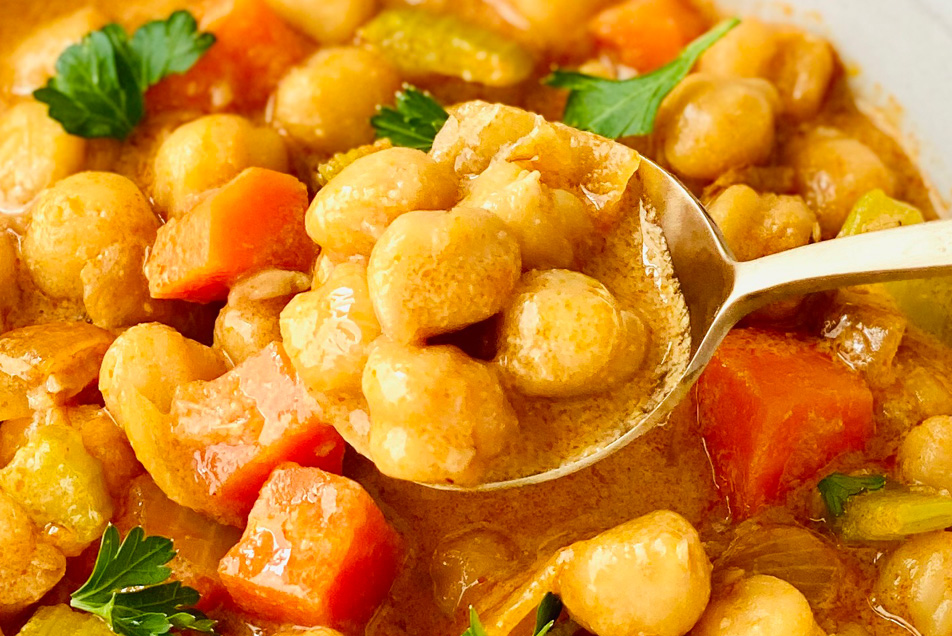 Ingredients (serves 2)
1 celery stick, diced
1/2 carrot, diced
1/2 onion, diced
1 tbsp olive oil
3 tbsp Sempio Ssamjang
1 can of chickpeas, drained
250ml oat milk, unsweetened
How to make it
In a pot over medium-high heat, drizzle olive oil and stir-fry the celery, carrot and onion for 10 mins.

Remove from heat, add the Sempio Ssamjang and stir well.

Add the chickpeas and oat milk, then simmer for 5 mins over medium heat.
Tip
Let the Chickpea Stew rest for a couple of minutes before serving.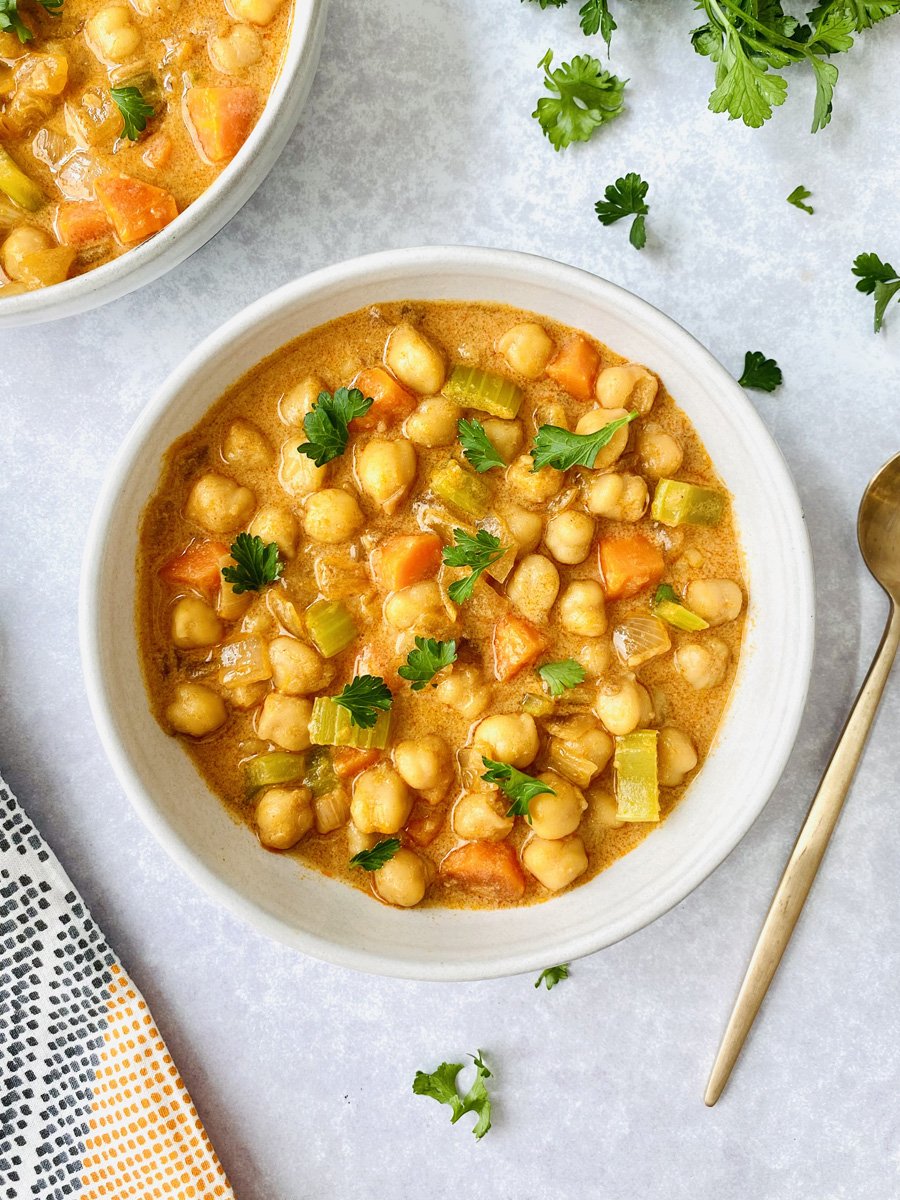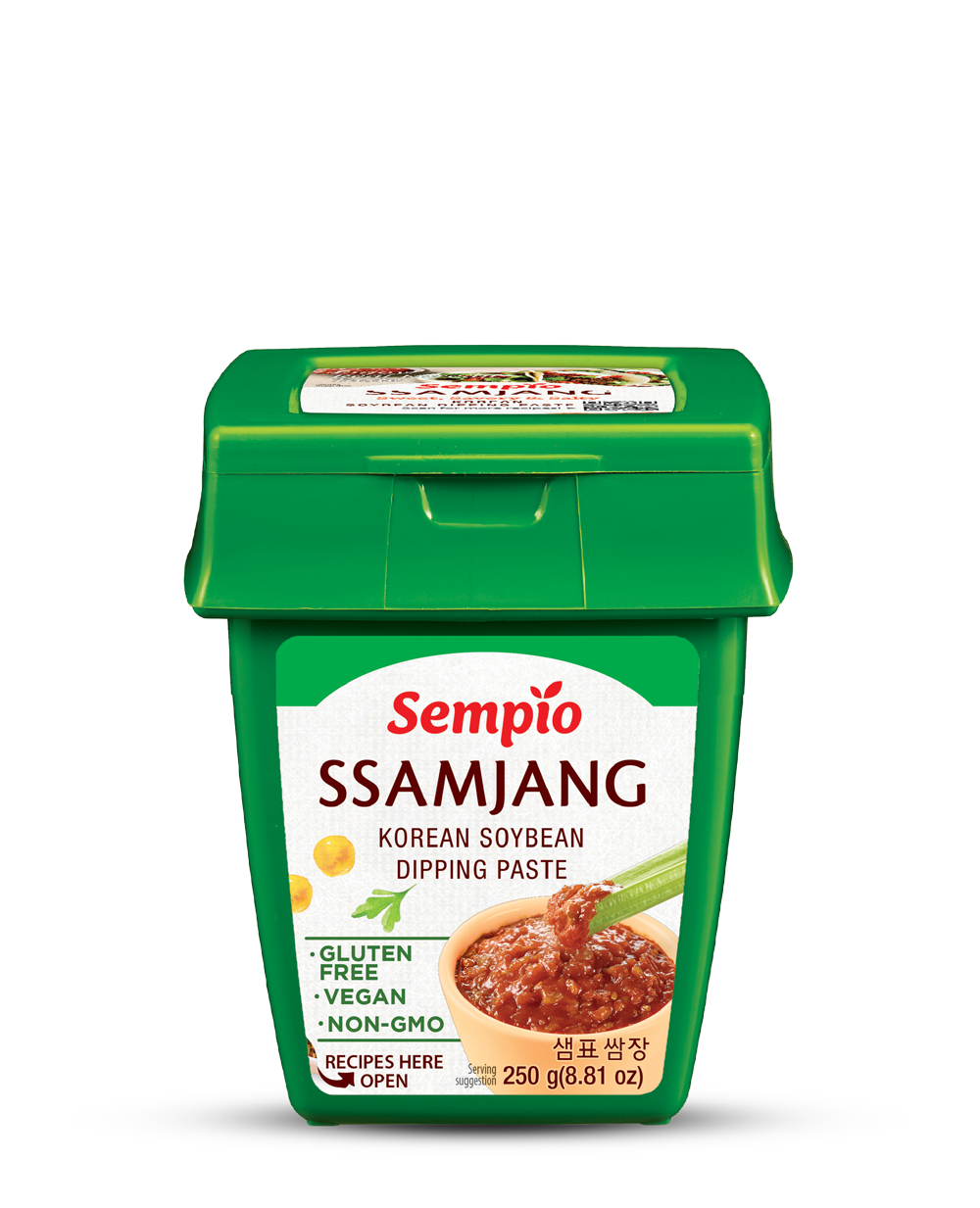 Ssamjang
Flavorful seasoned soybean paste with savory and mildly spicy flavors and a nutty fragrance. Best used as a vegetable and Korean BBQ dipping sauce.