Sea-bass with crunchy shallots and No-Soy lime vinaigrette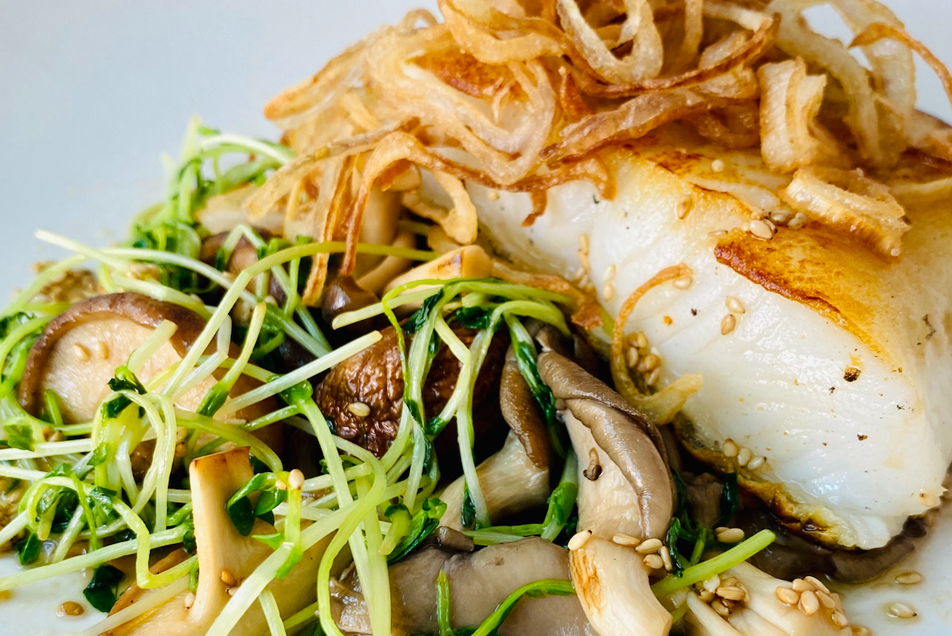 Ingredients (serves 2)
2 shallots, sliced
4 Tbsp. flour
½ cup vegetable oil
2 cups assorted mushrooms, halved
1 cup pea sprouts (or other sprout of your choice)
2 pieces of seabass, each 5 oz. approx
Sauce:
2 Tbsp. No-Soy sauce
1 Tbsp. toasted sesame oil
1 Tbsp. lime juice
1 tsp brown sugar
1 tsp sesame seeds
How to make it
In a bowl, combine sliced shallot with flour and toss in a sieve to remove excess flour.

In a pan over medium heat, fry shallots in oil, stirring until golden brown. Drain over the kitchen towel to remove excess oil.

In a pan over high heat, drizzle some oil and stir-fry mushrooms for 3 minutes. Turn off the heat, add a drizzle of No-Soy sauce and mix in the pea shoots until wilted.

Pan sear sea-bass in a pan over high heat with a few drops of oil.

Mix sauce ingredients together in a small bowl.

To serve, place the mushroom & sprouts on a plate. Add the reserved sea-bass over the vegetables and the sauce over the fish. Finish with the fried shallots on top.
Tip
Use any sprouts or vegetables you have in hand. You can also do a mushroom and asparagus stir-fry, or coleslaw vegetables stir-fried as well.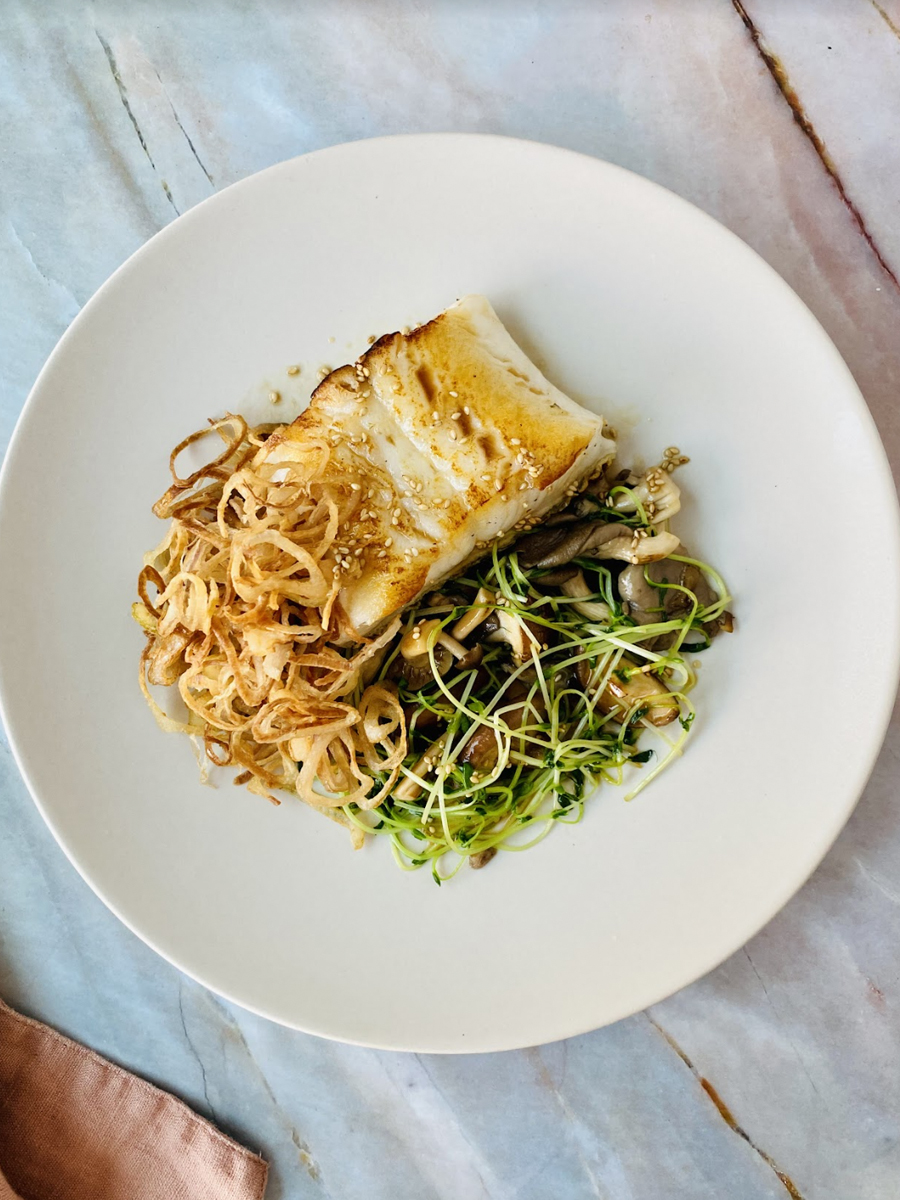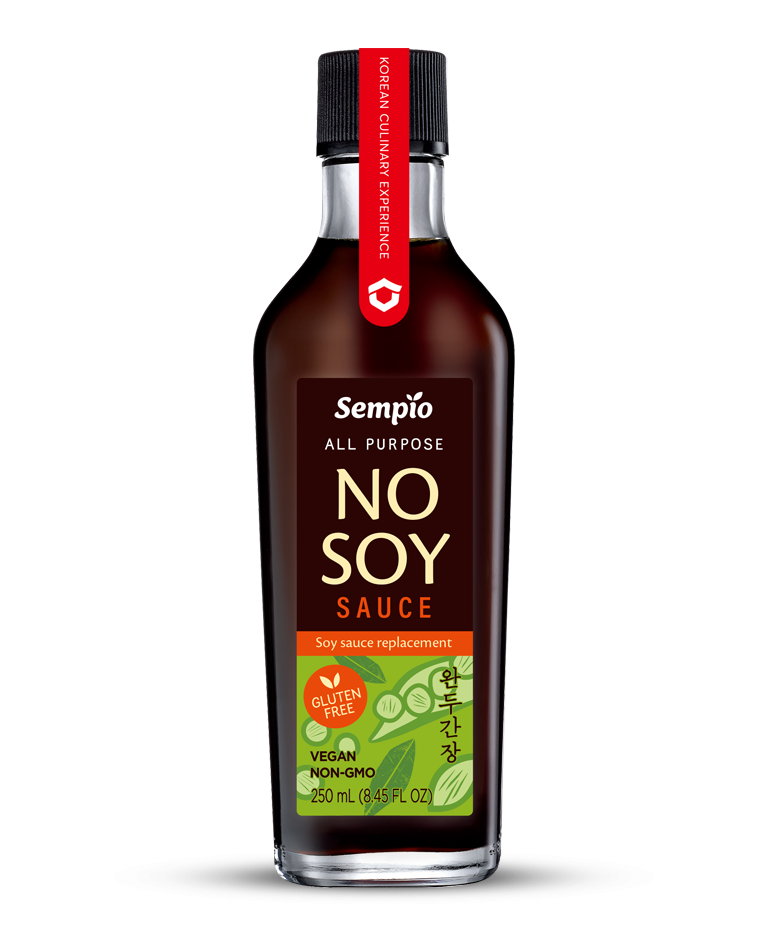 No-Soy Sauce​
The perfect allergen-free soy substitute, that tastes just like a regular soy sauce. Made from peas and pea protein, Sempio No-Soy Sauce is great to use in any recipe that calls for soy sauce.