No-Soy Sauce​
The perfect allergen-free soy substitute, that tastes just like a regular soy sauce. Made from peas and pea protein, Sempio No-Soy Sauce is great to use in any recipe that calls for soy sauce.
Package Size: 150ml, 250ml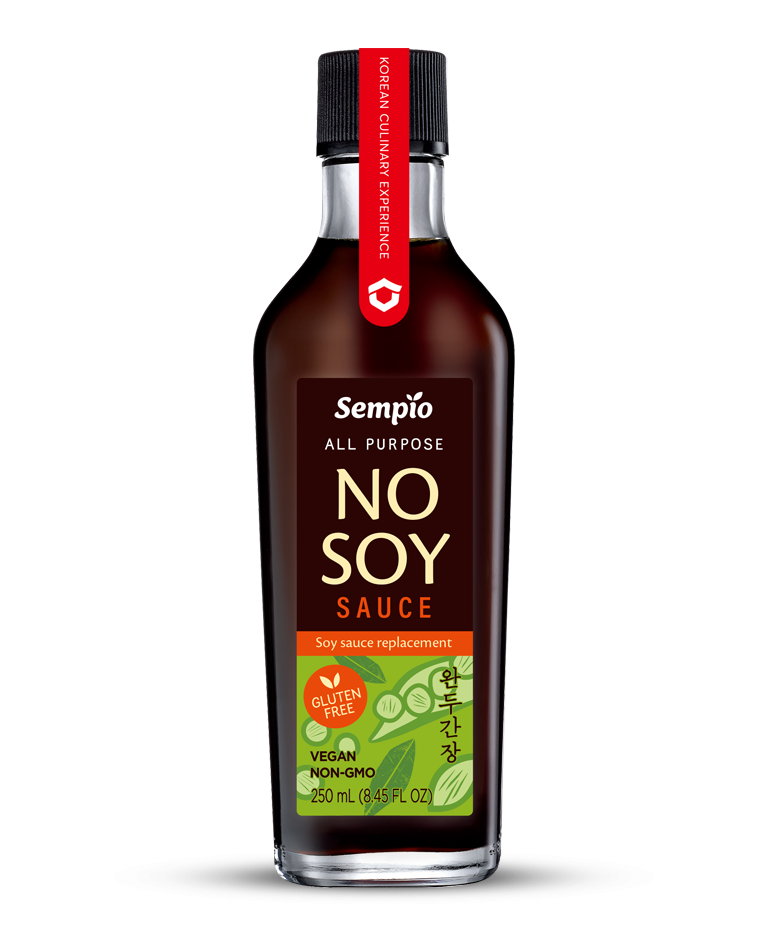 Ingredients
Water, pea, salt, vinegar, alcohol, pea protein
Product Info
Nutrition Info
Product Features:
The peas are slowly fermented in three stages to bring out the inherent umami (savory) taste, which makes it a perfect soy substitute without compromises. Compared to regular soy sauce, our No-Soy Sauce is lighter in color and does not have any strong or overpowering flavors making it even more versatile and convenient to use in any recipes. Contains 8 essential amino acids and it's gluten-free, non-GMO, vegan, FODMAP and Keto friendly.​
Allergy Info:
Allergen-free​
Expiration Info:
24 months
Product Certification:
Safe Quality Food (SQF) Certification
Amount Per Serving:
Calories 15
Total Fat:
0g (0%), Saturated Fat 0g (0%) / Trans Fat (0g, 0mg (0%))
Total Carbohydrate:
2g (1%) / Dietary Fiber 0g (0%) / Sugars 2%