Yondu Vegetable Umami, Organic
An all-natural seasoning sauce made with umami-rich organic vegetables.
Package Size: 275ml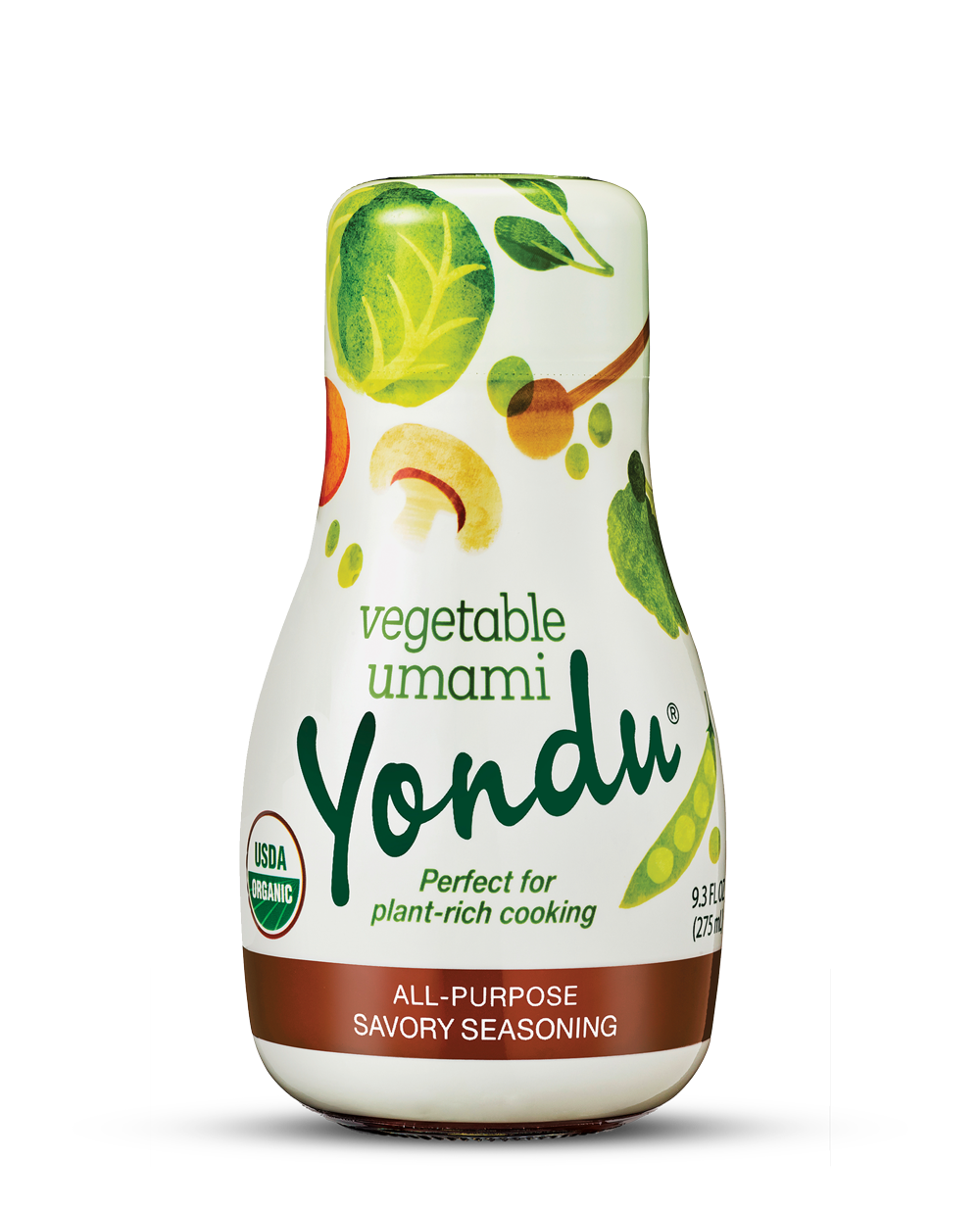 Ingredients
Organic Soybean Essence* (soybeans*, water, salt, rice*), Organic Vegetable Stock* (white radish*, cabbage*, leek*, shiitake*, garlic*), Yeast Extract. *Certified organic
Product Info
Nutrition Info
Product Features:
A healthy flavor booster. Yondu is a versatile ingredient you can always count on. A perfect weeknight swap for a shelf-load of common ingredients.
Expiration Info:
24 months
Product Certification:
Organic, Non-GMO, Safe Quality Food (SQF) Certification
Amount Per Serving:
Calories 0 (Calories from Fat 0)
Total Fat:
0g (0%), Saturated Fat 0g (0%)/ Trans Fat (0g, 0mg (0%))
Total Carbohydrate:
0g (0%) / Dietary Fiber 0g (0%) / Sugars 0g