Extremely easy to make, satisfying and with a kick of spicy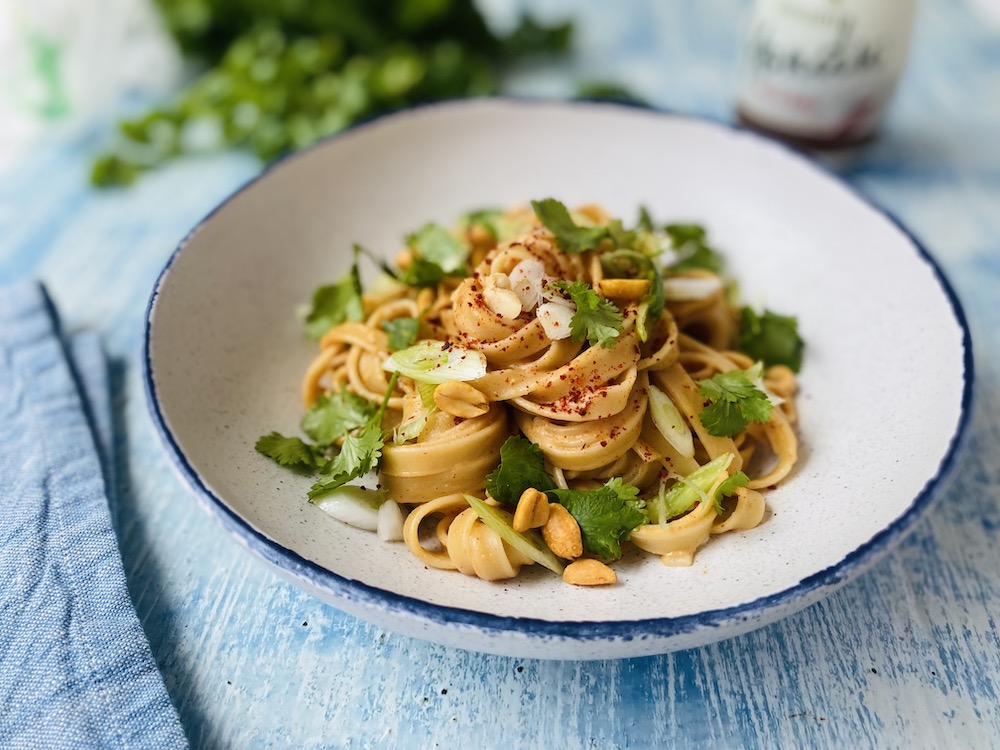 Ingredients (serves 2)
8 oz. noodles (Italian Fettuccine, Ramen or Udon)
3 Tbsp. peanut butter
1 Tbsp. Yondu Umami Sauce
1 tsp. Spicy Yondu
1 Tbsp. rice vinegar
3 Tbsp. water
1 Tbsp. sesame oil
3 scallions, sliced
1 bunch of fresh cilantro
How to make it
Cook noodles following instructions on the package.

Meanwhile, in a bowl, combine peanut butter, Yondu umami sauce, Yondu spicy, rice vinegar, water and sesame oil. Add liquid ingredients to peanut butter one at a time stirring to make a thick and smooth sauce.

Drain cooked noodles and mix with peanut butter sauce. Add a few drops of water of cooking the noodles for extra creaminess.

Serve topped with scallion, cilantro and if you wish, some chili flakes for extra aroma.
Tip
Make sure to add the ingredients one by one when making the sauce, so they incorporate well with the peanut butter.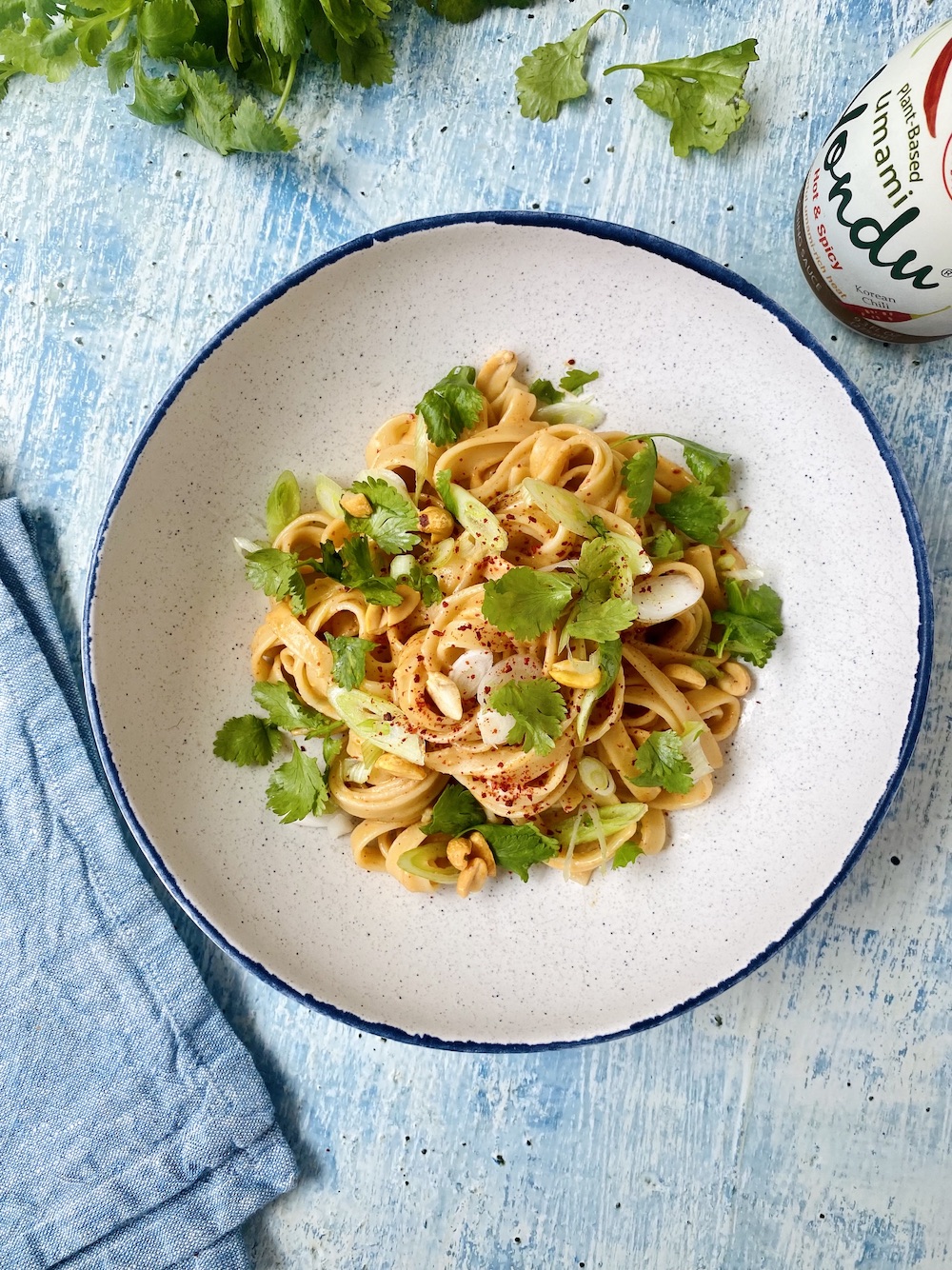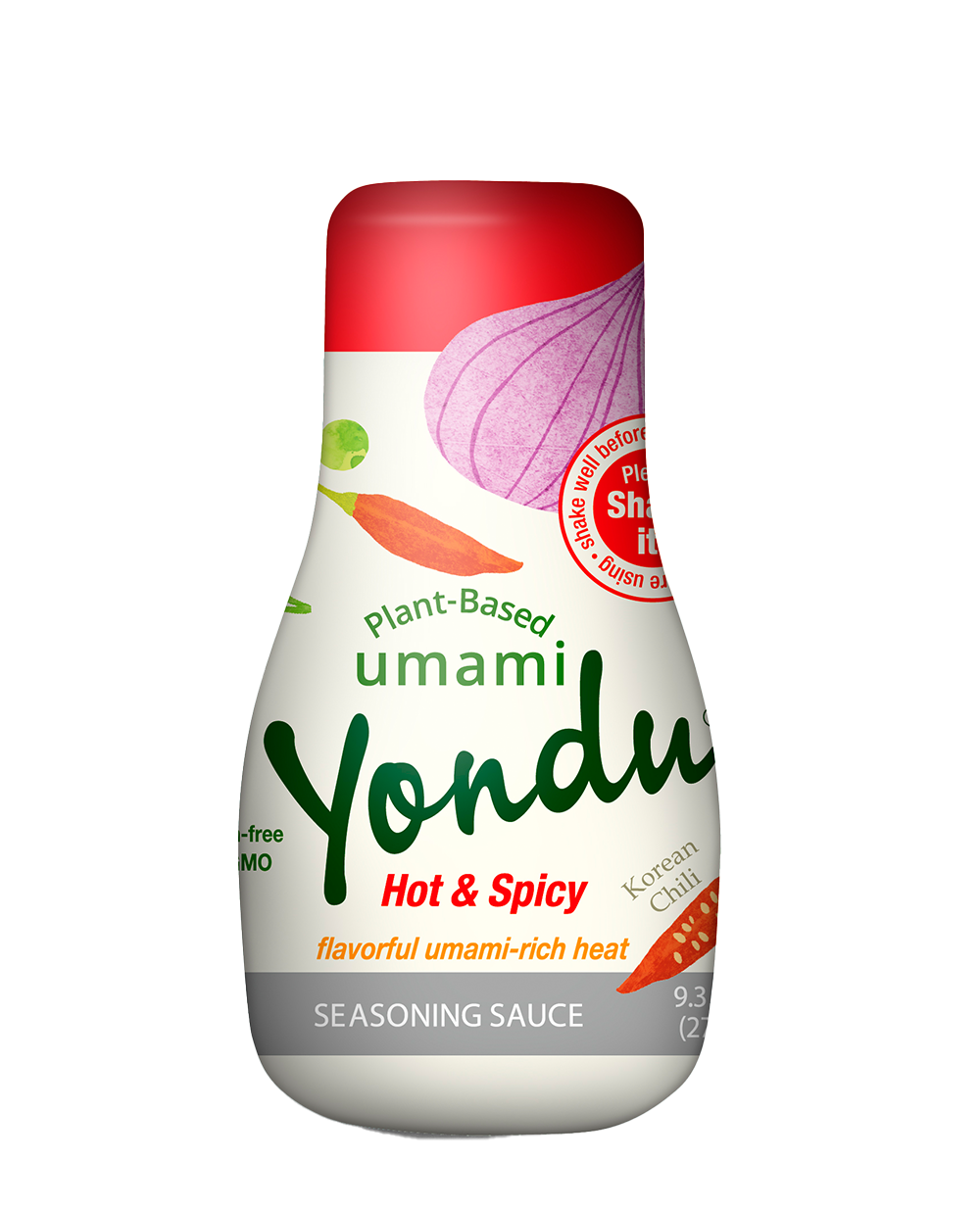 Yondu Hot & Spicy
A versatile spicy seasoning sauce with a perfect balance between umami & heat to awaken your palate