The Italian classic with a hint of Korean spicy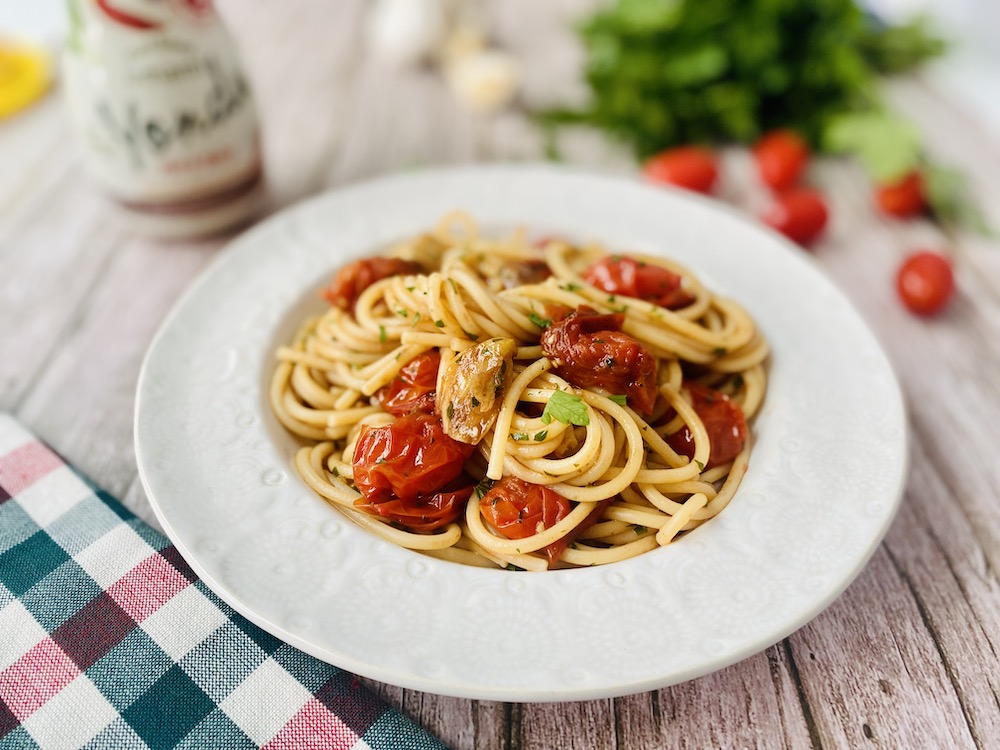 Ingredients (serves 2)
6 oz. spaghetti
2 Tbsp. olive oil
2 cups cherry tomatoes (10 oz.)
3 garlic cloves, smashed
¼ cup minced parsley
2 tsp Yondu spicy
2 tsp Yondu vegetable umami
How to make it
Cook pasta following package instructions, and drain. Reserve some pasta cooking water for later.

In the meantime, in a pan over medium heat, combine olive oil, tomatoes and garlic. Let it cook for 5 to 10 minutes until tomatoes shrink slightly.

Add drained spaghetti and a splash of reserved pasta water. Stir in Yondu spicy and Yondu Vegetable Umami.

Add parsley, stir well, and cook for one minute all together.
Tip
You can adjust level of spiciness any time by adding an extra drizzle of Yondu Spicy. Even at the table, you can pour a few extra drops for the real spicy lovers.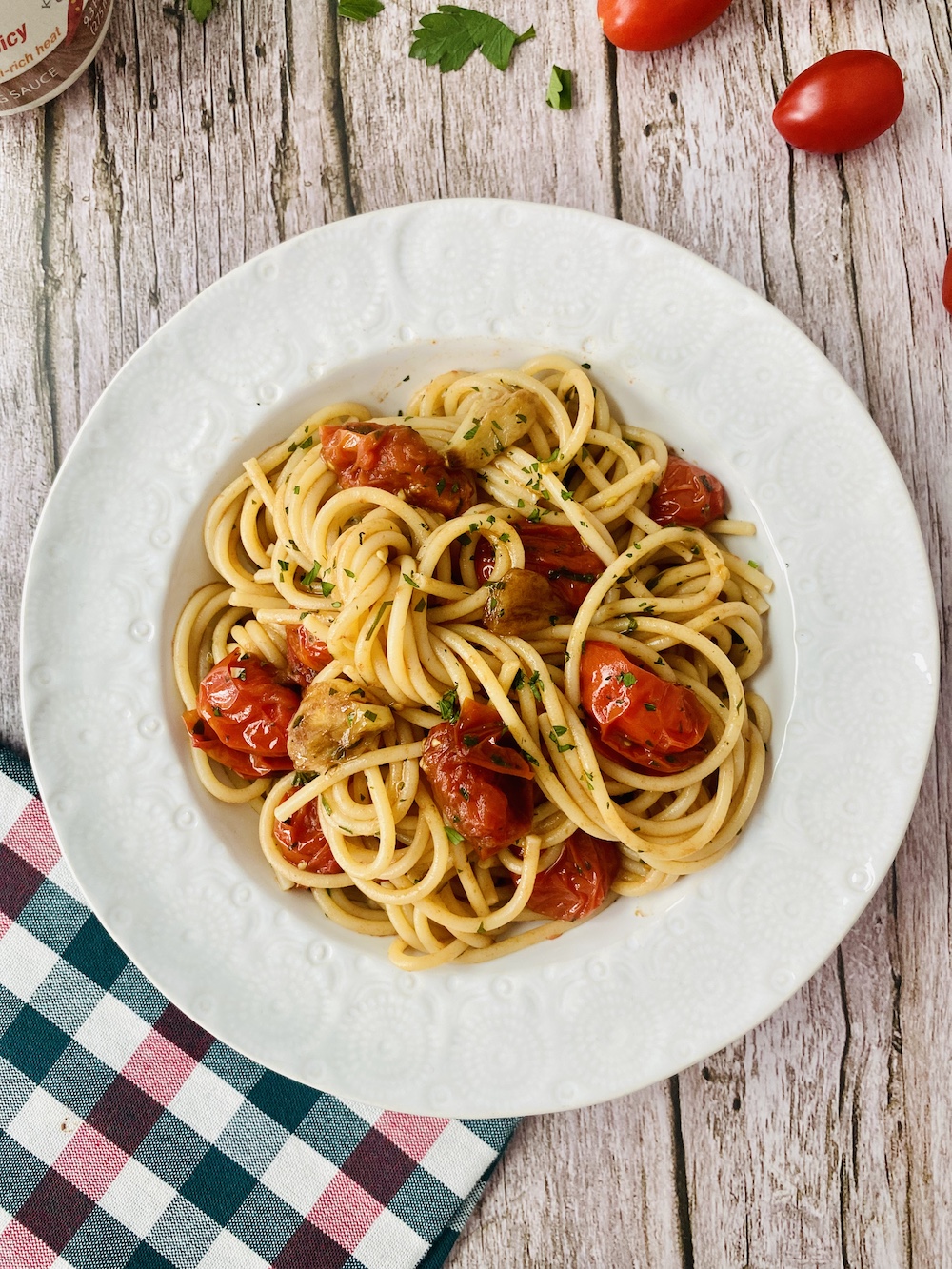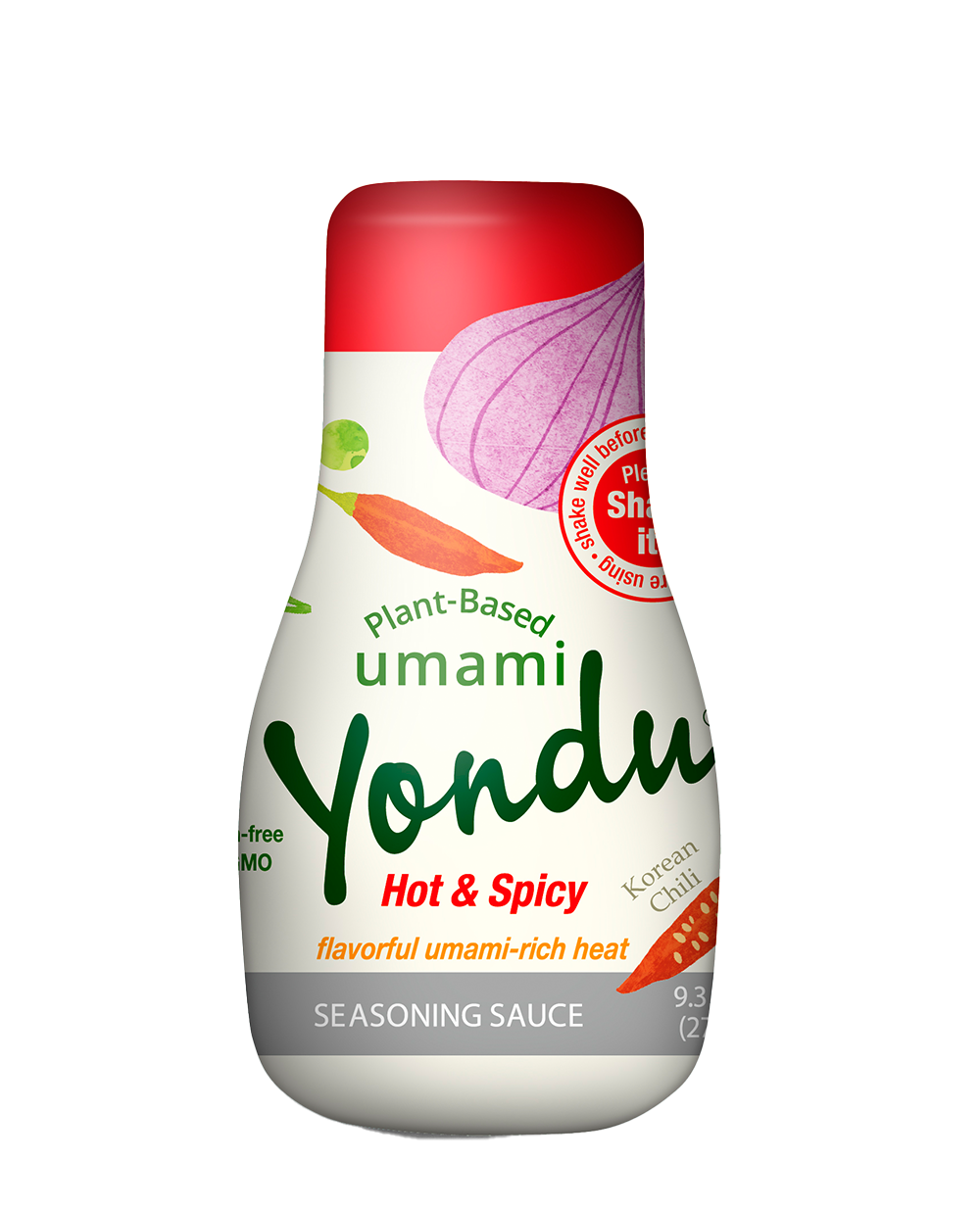 Yondu Hot & Spicy
A versatile spicy seasoning sauce with a perfect balance between umami & heat to awaken your palate